Penguin Island is an eco-tourism hotspot just 45 minutes south of Perth. Name the aquatic adventure and Penguin Island has it! From snorkelling, kitesurfing, kayaking, stand up paddleboarding and of course wildlife cruising. The Shoalwater Islands Marine Park and wildlife sanctuary comprises of Penguin Island, Seal Island and Bird Island. The Marine Park is home to up to 200 onshore bottlenose dolphins, a colony of rare Australian sea lions, the world's smallest penguin and WA's largest population of little penguins, plus pelicans and a variety of seabirds. So why not #goexplore the islands and meet all the wildlife? We have some amazing experiences for the whole family…
Destination WA - Penguin Island
Check out these amazing Penguin Island experiences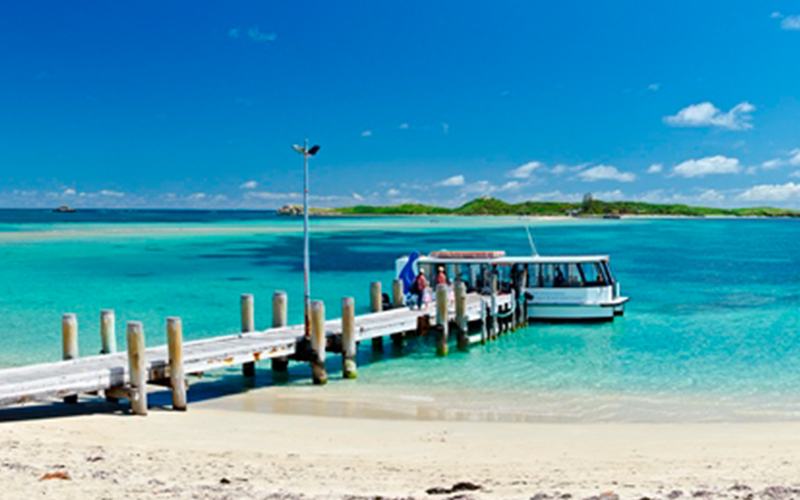 PENGUIN ISLAND FERRY
& DISCOVERY CENTRE
A short 5 minute ferry ride across beautiful Shoalwater Bay is all it takes to meet the world's smallest penguins! It only takes an hour to visit the penguins but if you have more time, go swimming, snorkelling, explore the nature trails or just relax and enjoy this beautiful nature reserve.
Adults: $23 | Children: $18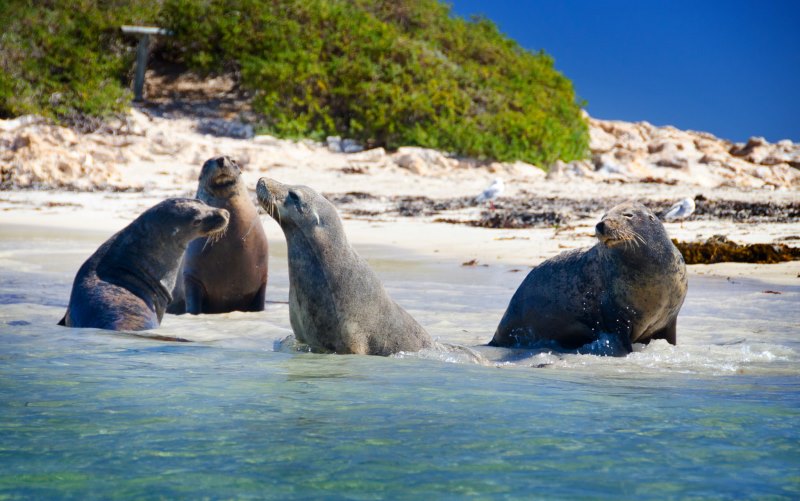 PENGUIN & SEA LION CRUISE
Your tour begins with a quick 5-minute ferry transfer to Penguin Island then board a glass bottom boat for a leisurely 45-minute cruise through Shoalwater Bay's wildlife sanctuary zone, where you will see rare Australian sea lions at Seal Island and a variety of seabirds and you may even spot some of the friendly bottle-nosed dolphins of the bay.
* ON SALE * Adults: $39 | Children: $29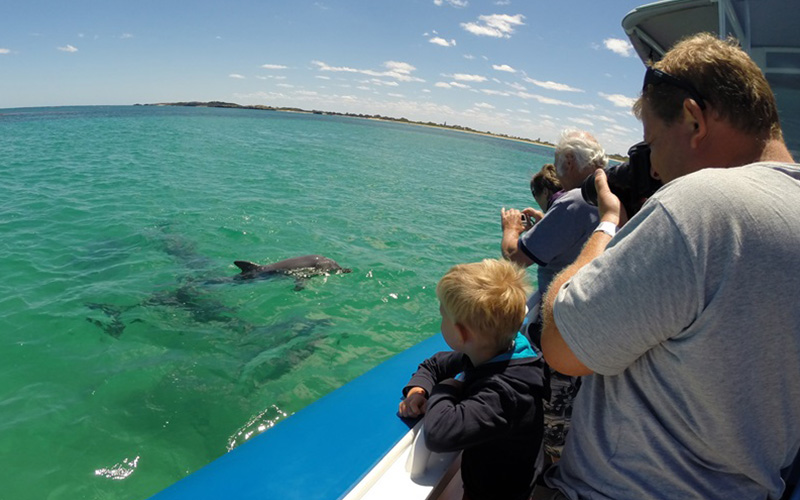 DOLPHIN, PENGUIN & SEA LION ADVENTURE CRUISE
One of our Perth's most popular tours where you will get to see wild dolphins, sea lions and watch the penguin feeding at Penguin Island. This cruise takes in the highlights of the spectacular Shoalwater Islands Marine Park (45 minutes south of Perth) before concluding on Penguin Island, home to WA's largest colony of little penguins.

Adults: $85 | Children: $60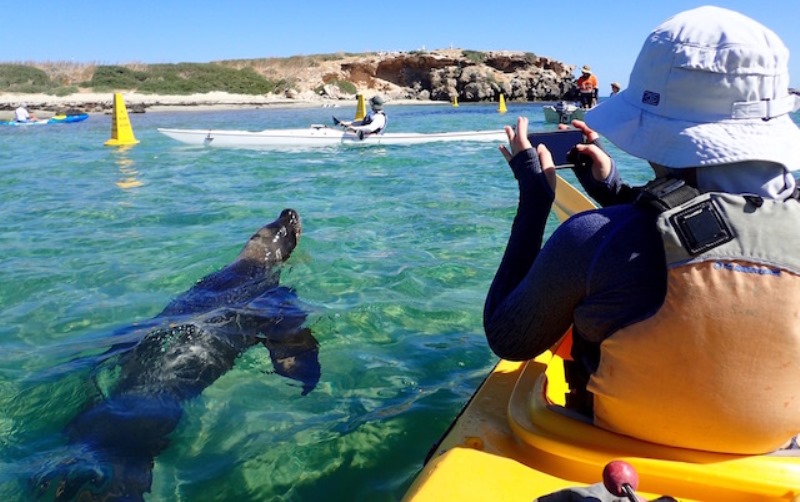 PENGUIN & SEAL ISLAND SEA KAYAK TOUR
Spend the day sea kayaking through the Shoalwater Islands Marine Park and get up close and personal with Australian wildlife in and out of the water. Explore Penguin Island with a guided walk and meet the little penguins of the Discovery Centre. See the playful sea lions as they swim by your kayak or sunbaking on Seal Island. You'll also spot colonies of pelicans and seabirds and if you're lucky even dolphins. We also offer snorkelling during the warm summer months as a way of exploring these shallow waters, limestone reefs and fish life.
Adults: $190 | Children: $170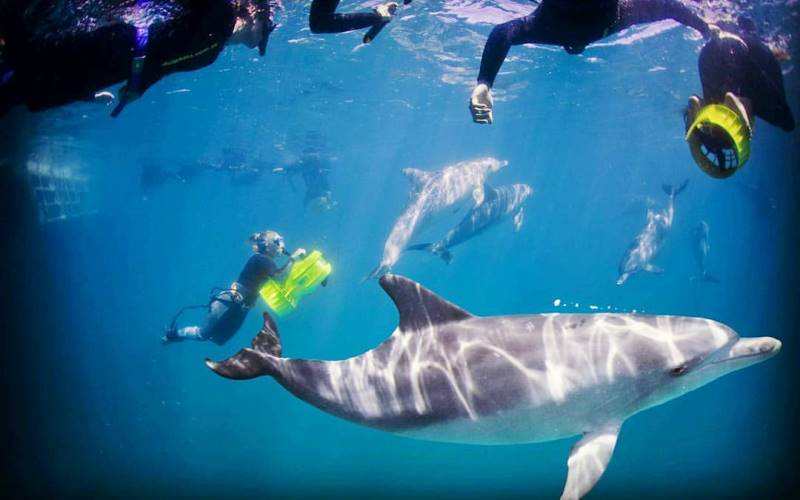 SWIM WITH WILD DOLPHINS
(EX ROCKINGHAM)
Live out your dream of swimming with wild dolphins with this amazing nature experience. Your adventure begins from Rockingham foreshore (just a 7 min drive from the Penguin Island tour departure office), cruising the sheltered bays and islands in search of the 180 local dolphins before slowing down to let the dolphins know we are keen to play.
* ON SALE * $179 per person

EXPLORE PENGUIN ISLAND & CAVERSHAM WILDLIFE PARK
Visit two of Perth's best attractions in one day! Meet the world's smallest penguins at the Discovery Centre on Penguin Island and enjoy exploring the Island, before heading out to Caversham Wildlife Park. Have a photo with the cuddly koalas, feed the kangaroos and watch the farm show.
Adults: $189 | Children: $129