Accommodation
Filters +/-
LOCATION
PRODUCT TYPE
EXPERIENCE TYPE
SORT BY
PRICE RANGE
Broome is a unique town, on a peninsula, where one of the world's last great wildernesses meets the Indian Ocean. Broome's exotic pearling town past has left a rich history and a unique multi-cultural mix of people. The pristine waters, wide empty beaches, abundant wildlife, tropical climate and breathtaking colours attract thousands of visitors each year.
We recommend the following experiences...
2 results found, please adjust your filters above
Other recommended places to stay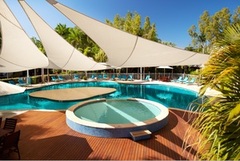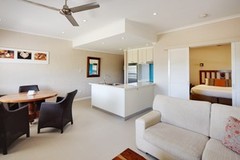 North West
Located just 300 metres from Cable Beach, Seashells Broome has been specifically designed to allow families and couples alike to indulge in the peace and tranquility of this tropical paradise. Stylish, fully self-contained apartments and bungalows are nestled amongst the lush and secluded gardens. Free Wi-Fi and free onsite parking.
[read more]