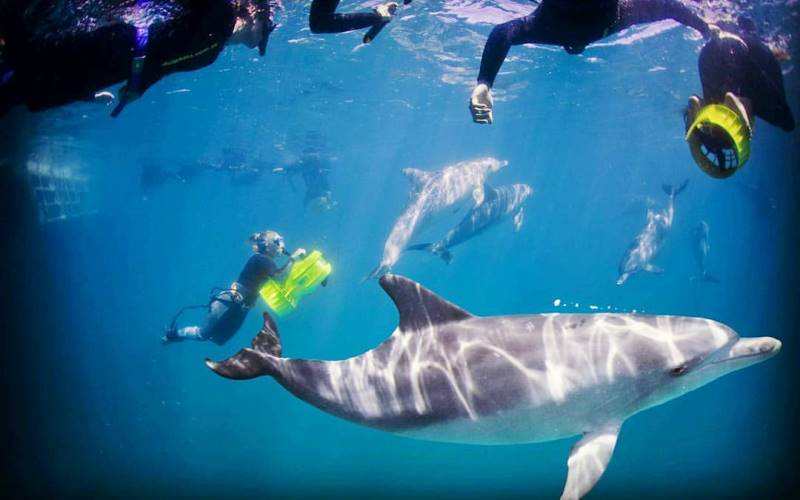 Swim with Wild Dolphins (ex Rockingham)
Live out your dream of swimming with wild dolphins with this amazing nature experience. Your adventure begins from Rockingham foreshore (just a 7 min drive from the Penguin Island tour departure office), cruising the sheltered bays and islands in search of the 180 local dolphins before slowing down to let the dolphins know we are keen to play.
ON SALE $179.00 (was $205)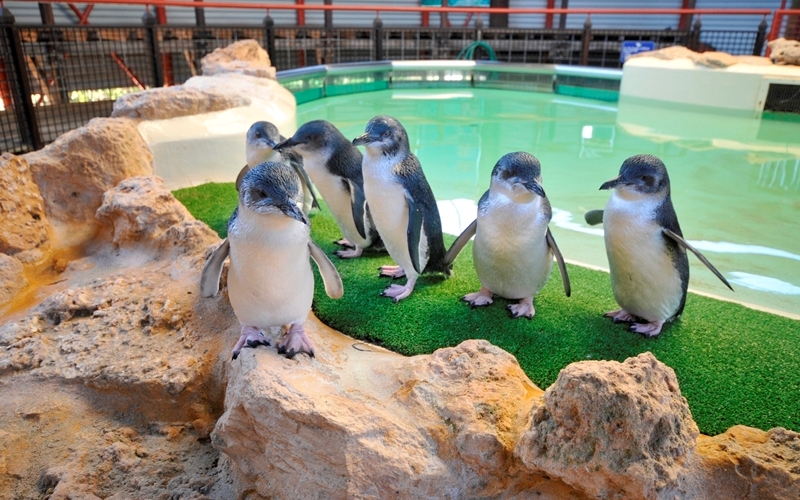 Dolphin, Penguin & Sea Lion Adventure Cruise
One of our Perth's most popular tours where you will get to see wild dolphins, sea lions and watch the penguin feeding at Penguin Island. This exhilarating cruise takes in the highlights of the spectacular Shoalwater Islands Marine Park (45 minutes south of Perth) before concluding on Penguin Island, home to WA's largest colony of little penguins.
ON SALE $76 adult (was $85)
Watch our video of Swimming with Wild Dolphins…
Watch Destination WA's video of Penguin Island Adventures…
MORE ABOUT PENGUIN ISLAND…
If you're planning to join one of the amazing tours or experiences in with Rockingham Wild Encounters then make sure you allow a whole day in this area. Shoalwater Bay is simply delightful as you're surrounded by stunning white beaches and crystal clear bays, perfect for swimming when you visit between late September and early May. Before or after you enjoy your Penguin Island Cruise or Dolphin Cruises you can also enjoy the scrumptious food from Pengos, the cafe kiosk located right next door when you check in for your experience.