The temperature might have dropped, but Perth still has sunny winter days, so don't hibernate, we have all your winter warmers right here. Get out and #goexplore with your friends. 
Enjoy a day out on the water
Perth's winter sun and no wind make the perfect conditions for a day out on the water. Plus you'll encounter an amazing array of wildlife including humpback whales, dolphins, sea lions and sea birds.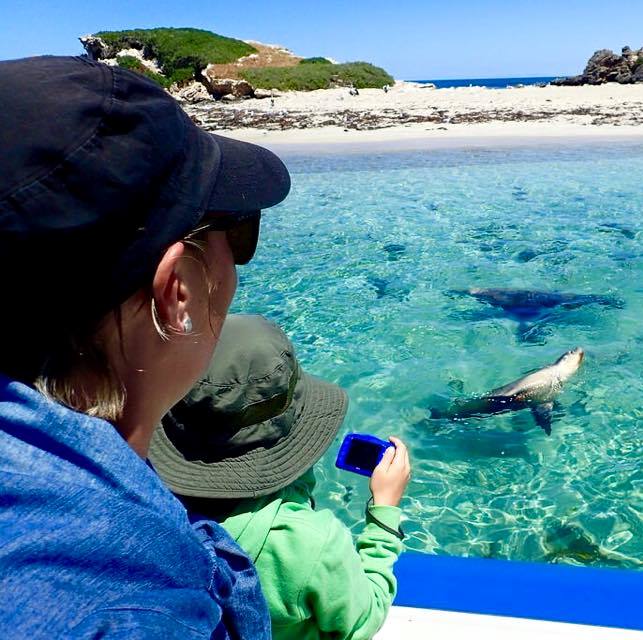 Penguin Island Wildlife Cruise
Enjoy the scenic highlights of the Shoalwater Islands Marine Park and keep a look out for the wildlife! This 60 minute glass bottom boat cruise takes in the ruggedly spectacular coastlines of Penguin, Seal & Bird Islands and takes advantage of the best wildlife spotting opportunities of the day.
Prices: Adults: $39 | Children: $30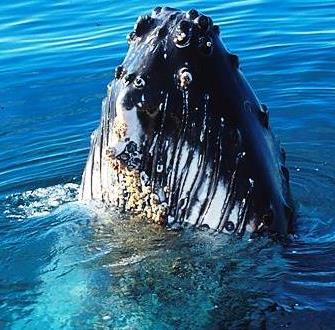 Whale Watching Tour From Fremantle
Experience the joy of getting up close with the incredible Humpback Whales as they make their way down our WA coast this year! This migration is the largest in the southern hemisphere with approximately 35,000 whales and their calves. We're even lucky enough to see whales breaching right in front of our vessel.
Prices: Adults: $65 | Children: $29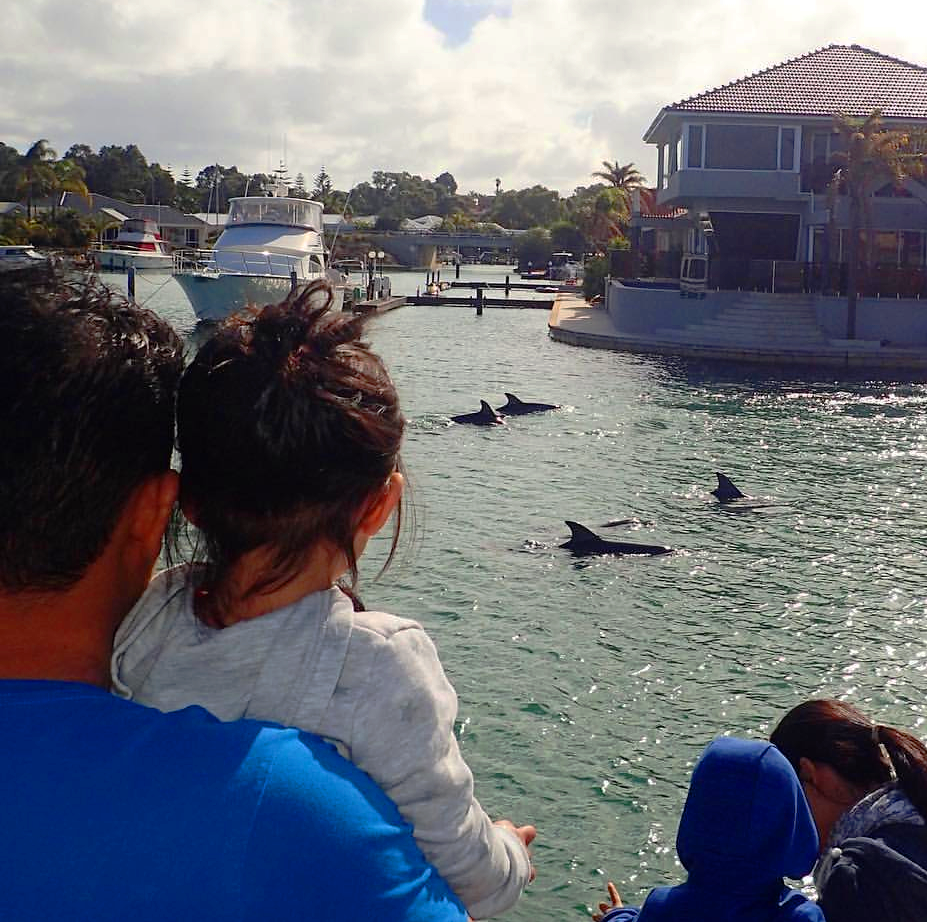 Mandurah Dolphin and Canal Cruise
The one hour Dolphin and Scenic Canal Cruise visits the world class Ocean Marina as well as the luxurious homes, with no expense spared, on the canals. The shallow waterways are the perfect place for dolphins to feed, rest and play. You may see them jumping from the water or sailing on the wake of the boat.
Prices: Adults: $30 | Children: $15
A great night out with Friends
Check out all the new small bars popping up around the city, the new premium whiskey distillery, or take a dinner cruise on the Swan River and see stunning views of the city lights.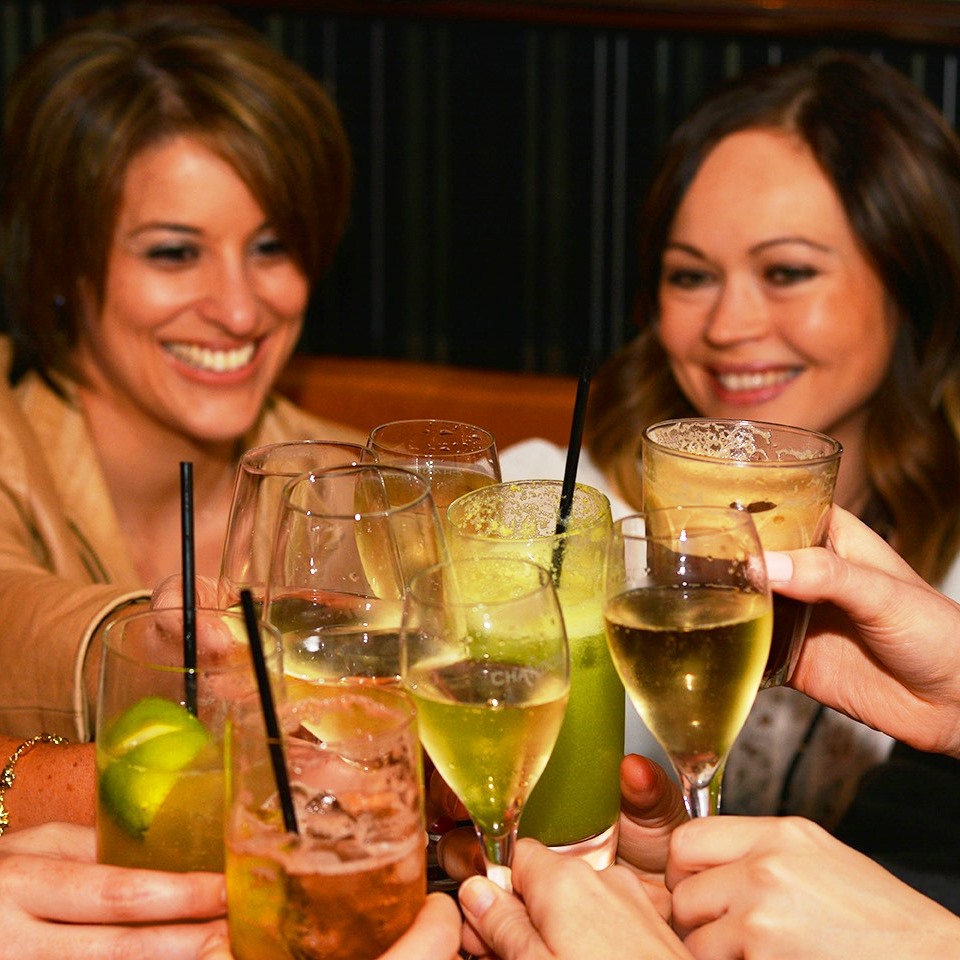 Eat/Drink/Walk Perth Small Bar Tour
Join this multi-award winning company whose tours are designed to be conversational, informative, engaging and entertaining. Perth's original and best small bar tour will have you walk a little, eat a little and drink a little as you weave your way through the city's laneways. Join us to explore the city!
Prices: Adults: $55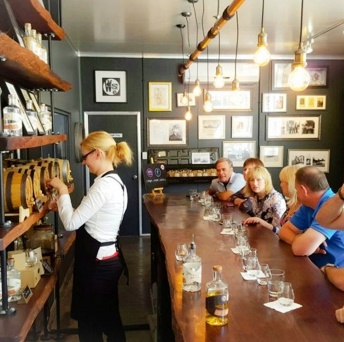 Premium Whiskey Distillery Tour
Whipper Snapper Distillery is Perth's first urban distillery. Crafting premium whiskey from 100% local sourced Western Australian ingredients. From a story of friendship and whiskey, the new distillery in East Perth brings together a team of passionate whiskey lovers that are excited to share their journey with you.
Prices: Adults: $32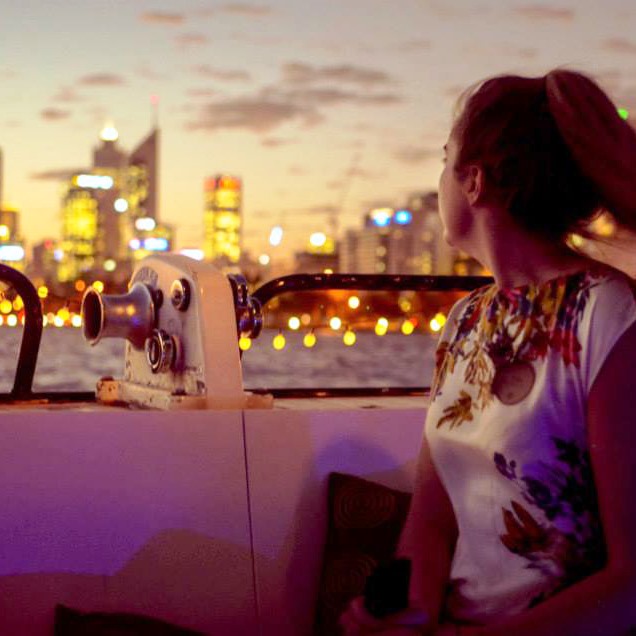 Perth City Lights & Dinner Cruise
Enjoy an evening on the water with friends. Indulge in a dinner buffet which includes fresh fruit and cake buffet. WA wines are served, together with local beers and soft drinks. Live entertainment on-board completes this magical night on the Swan River as you cruise under the glow of the city lights.
Prices: Adults: $128 | Children: $99
Explore your own background
Tram around cosmopolitan Freo, indulge in gourmet food and wine in the Swan Valley, or enjoy an afternoon tea cruise and see all the new city development, from Elizabeth Quay to Claisebrook Cove.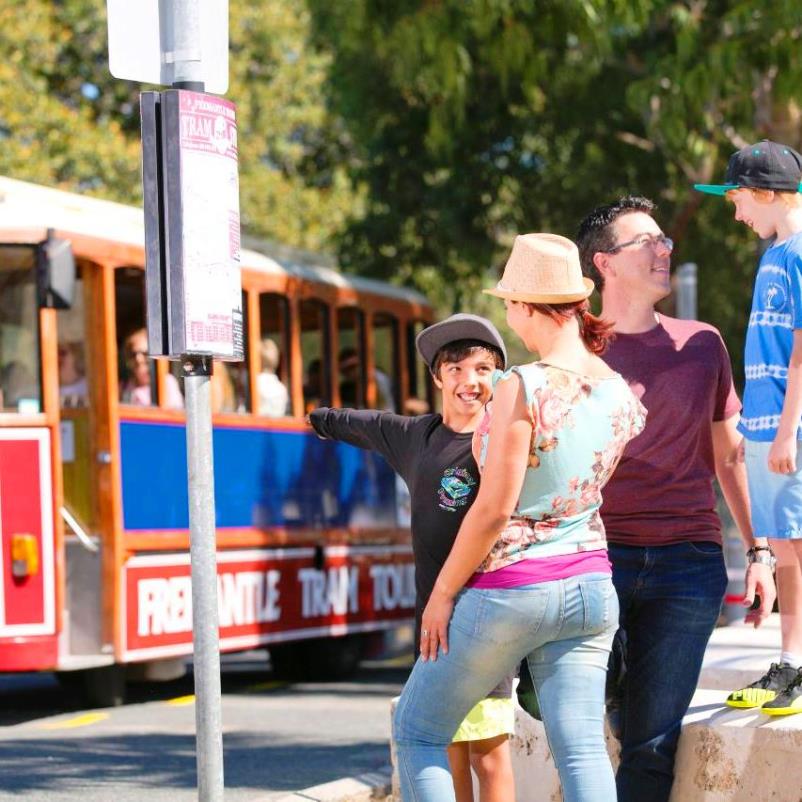 Fremantle Tram & Prison Tour
Start your tour at any of the six stops (with maps and timetables) around Fremantle. Your driver will provide an entertaining and informative commentary as we tour Fremantle. Hop on and off as you please, visit the Markets, stroll the boutique shops on high street, stop for lunch at the Fishing Boat Harbour, and take a tour of Fremantle Prison.
Prices: Adults: $49 | Children: $16.50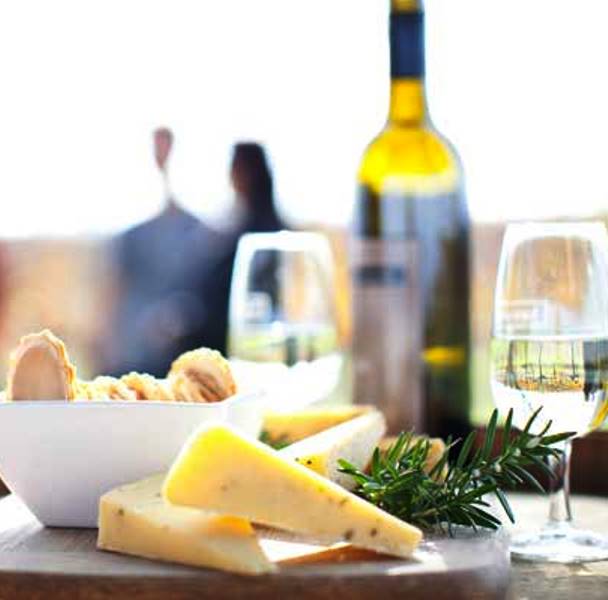 Swan Valley Wine Tour - SAVE 15%
This is one of our very own favourite tour companies and you won't be disappointed. Enjoy a full day of food and wine indulgence with our popular d'Vine Tours. The tours showcase the Swan Valley's most exquisite wines and gourmet foods along with delicious treats from the local chocolate factory and other boutique providores.
Prices: Adults: $89 | Children: $49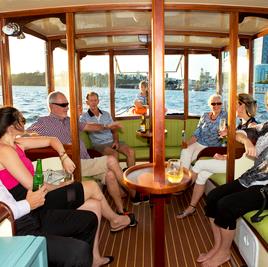 Afternoon Tea Cruise (great with friends)
Catch Ellie J, our little ferry from Elizabeth Quay. Cruise along Riverside Drive, past Herisson Island, the Casino, New Perth Stadium and into Claisebrook Cove, East Perth. Here, disembark right in front of Toast Café where you'll enjoy fresh tea, coffee and muffins/cakes. There's free time to stroll. Before the return ferry to Elizabeth Quay.
Prices: Adults: $30 | Children: $30
Funky Freo in Winter
Don't forget to subscribe to our YouTube Channel for more things to see and do in WA!
Winter weekends in the South West
Heading south for a winter weekend getaway? Try something different we have a massive range of new experiences including: truffle hunting in the southern forests, mountain biking the beaches & forests, kayaking the famous Margaret River, tours of the crystal caves, gourmet food, wine and beer tours and so much more. Read our blog below and check out our full range of day tours...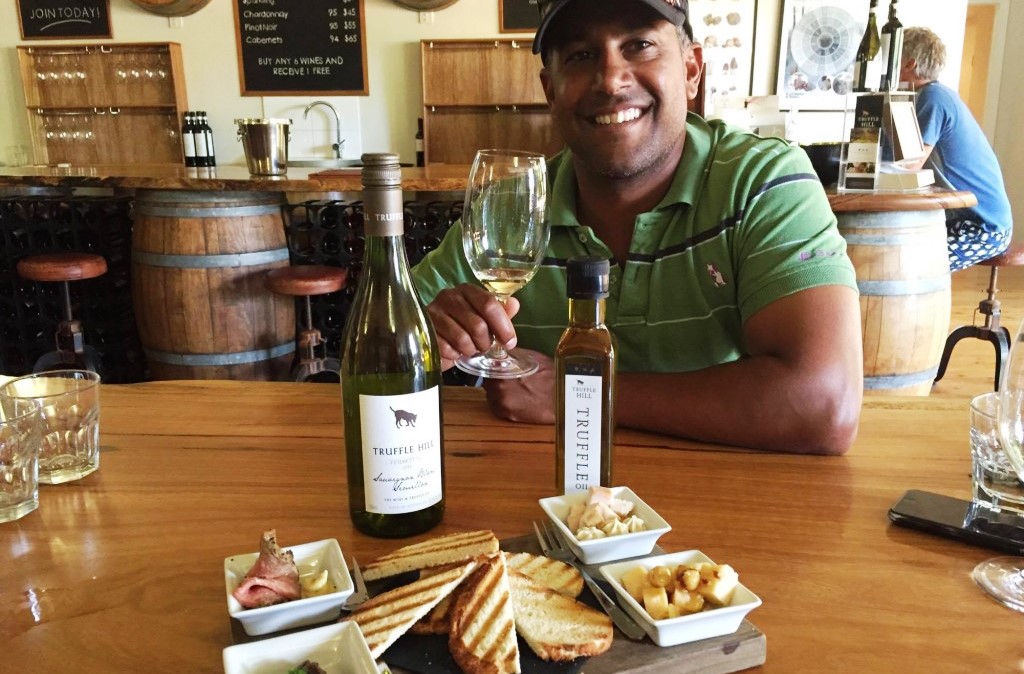 We went truffle hunting in the southern forests region. Read all about it in our blog.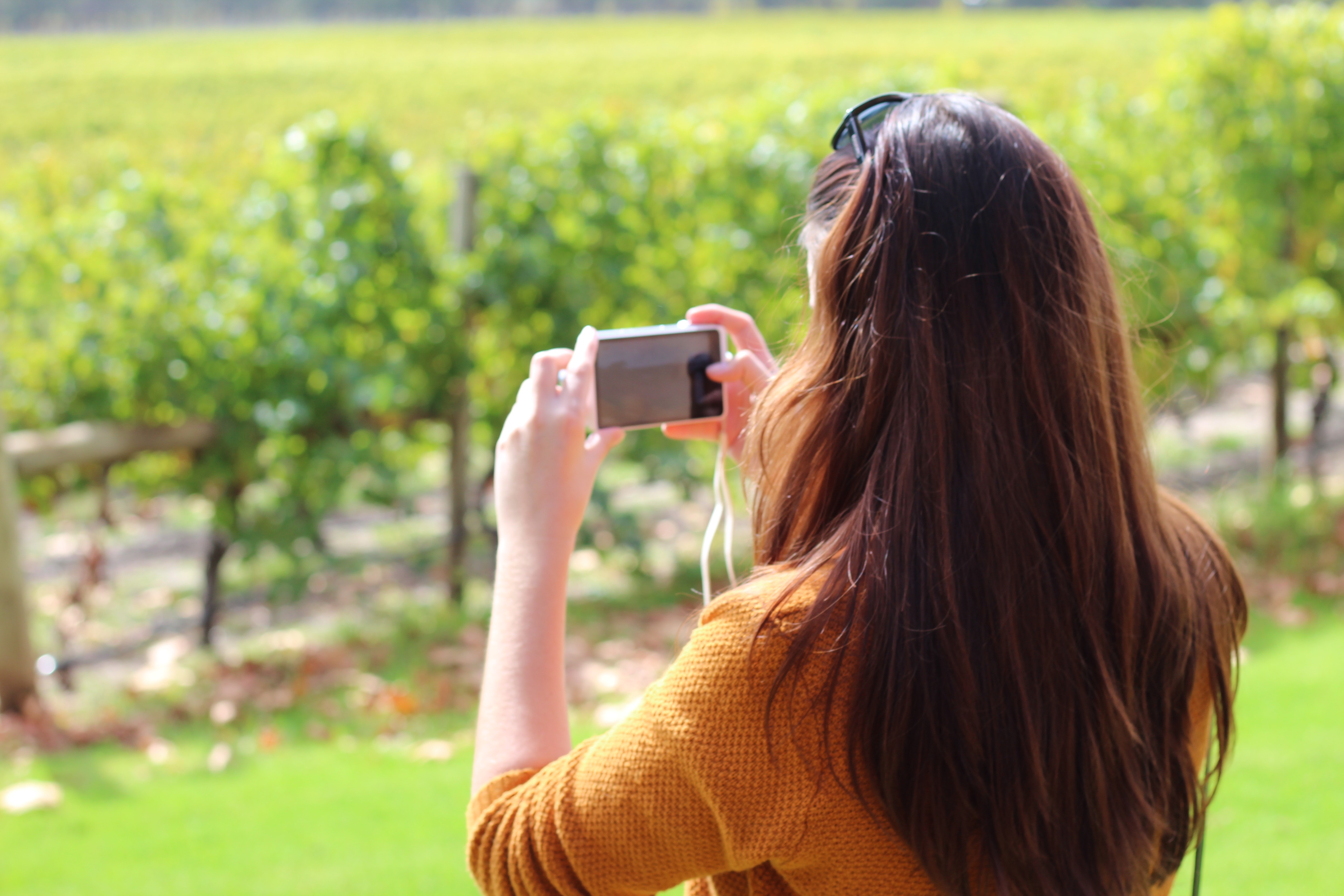 Check out our wide selection of Full Day Wine Tours if you're visiting Margaret River for the weekend.