There's something truly special about winter in Margaret River and the South West region. So don't hibernate this winter, head south with family and friends, there's so much to do you will be pleasantly surprised. See our top picks below...
🐋  Frolic with the gentle giants - winter is the season for whale watching opportunities.
🍷  Indulge in winter warming delicacies...truffles are ready for picking, so join a hunt or enjoy some gourmet infused treats.
🍇  Explore new wineries on a food and wine tour and find your favourite new vintage to enjoy by the fire.
🐄   Take the kids out and about in nature, enjoy picking fruit and meeting animals at a farm stay.
🌳  Journey into ancient caves and forests of giant trees.
🚲   Join an adventure hiking, or biking through the bush, or kayaking along the rivers.
🌊  See stormy seas rolling in from lighthouses and lookouts. 
🎭  Catch one of the amazing winter events on offer.
🍽  Take a drive and visit a new restaurant in a new town you haven't discovered yet.
🛎  Enjoy our accommodation & tour specials in the quieter months. What's not to love about winter?
NEW Winter Warmer Short Breaks
Combine amazing 4-star accommodation & tours for the full South West experience…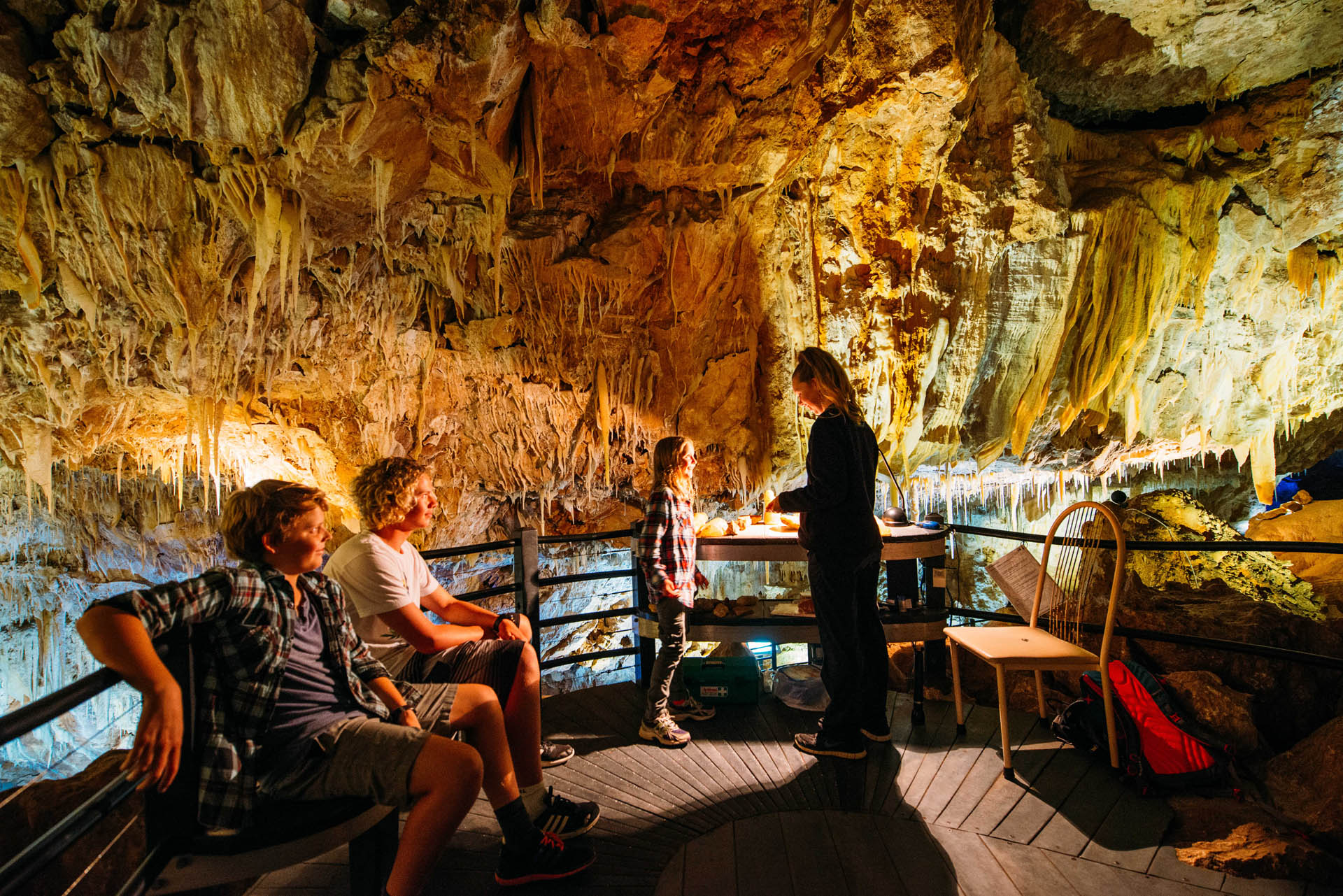 * WINTER WARMER * 3 nights Busselton + Winery Tour + Caves
Stay 3 nights at Abbey Beach Resort, a gorgeous 4-star property overlooking the white sands of Geographe Bay with a bike path right on the waterfront, just 8 km from Busselton town and its 2-km-long famous jetty.  
During the day join a tour to explore ancient Ngilgi Cave; one of Geographe Bay's most renowned tourist attractions.
Our next tour in this package is our Eat + Drink + Explore. Enjoy wine tastings at 4 wineries, olive oil tastings, visit a micro-brewery, restaurant lunch, visit the Chocolate factory, the Cheese factory and Yahava Koffee Works. Experience all the best of Margaret River. 
Prices: Adults: $324 | Children: $50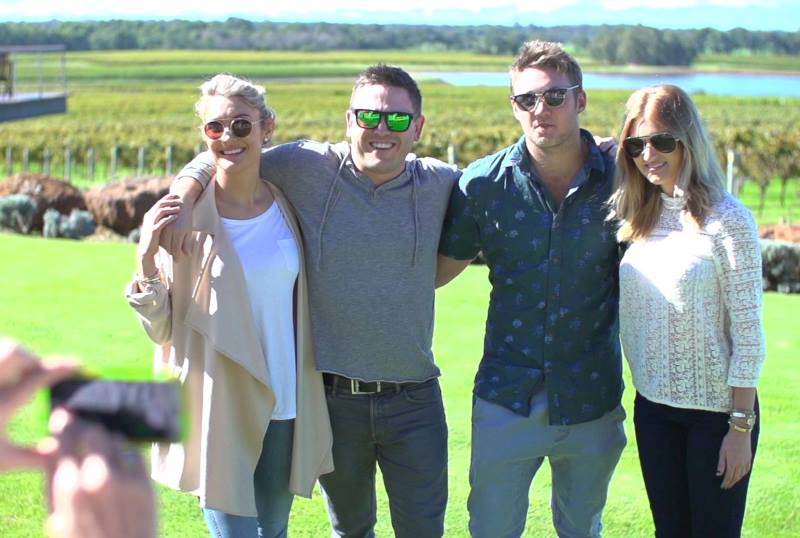 * WINTER WARMER * 3 Day Margaret River Escorted Tour from Perth * FREE PERTH PICK UP *
Enjoy the full Margaret River experience without having to plan a thing. Over three days explore Margaret River's stunning scenery and attractions. Our tour includes a bit of everything with a 4WD adventure, wild kangaroos, local artists, stunning forests and incredible food and wine experiences at leading cellar doors and an award-winning boutique brewery.
2 nights accommodation at the 4-star Margarets Beach Resort with in-room breakfast and lunches on tour are all included.
Prices: Adults: $829 | Children: $629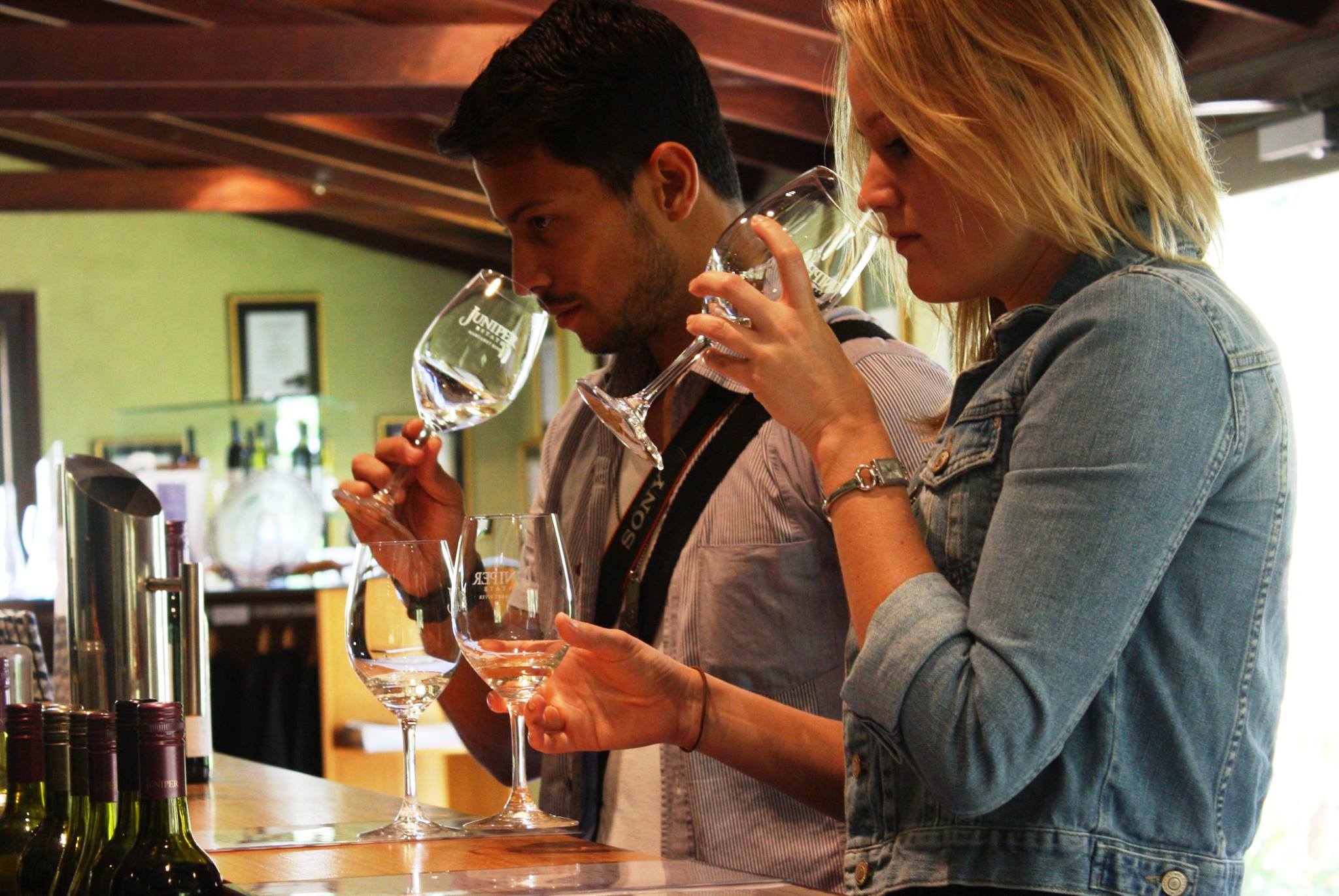 * WINTER WARMER * 3 nights Margarets Beach Resort + Leeuwin Estate + Premium Wine Tour
Stay 3 nights at beautiful 4-star Margarets Beach Resort, just metres from pristine Gnarabup Beach. Join our incredible Leeuwin Immersion Experience. Including morning tea, the history and behind the scenes tour of Leeuwin Estate and the Margaret River Region, visit Leeuwin Art Gallery and enjoy wine and canape pairings.
Next in the pass is our premium award-winning Top Drop Tours on their flagship Wine & Dine Tour. Visit 5 boutique vineyards and enjoy a delicious winery lunch.
Prices: Adults: $409 | Children: $34
Behind the Scenes Indulgent Winery Experiences
Get an intimate insight into Margaret River region's most famous and oldest vineyards. A truly special experience…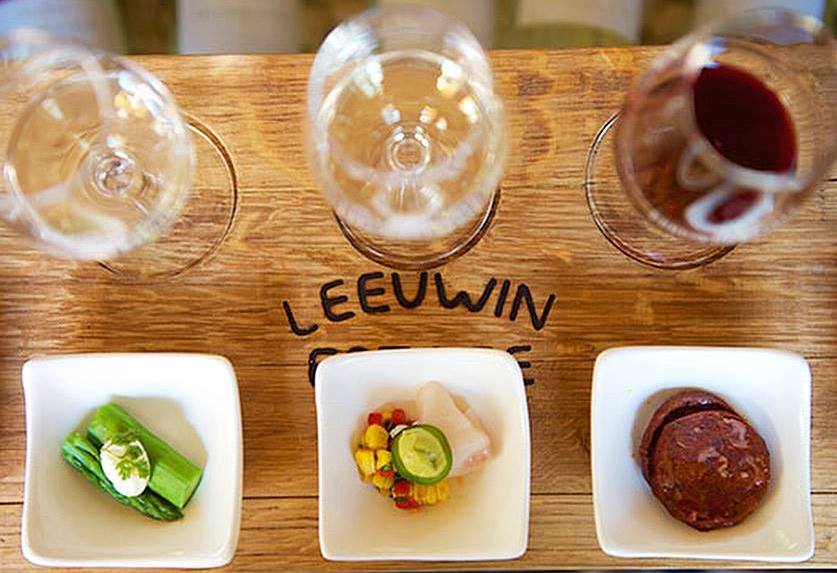 WINE IN WINTER
Leeuwin Immersion Experience
The Immersion Experience invites you to really immerse yourself in the Leeuwin Estate story and wine-making philosophy.
Highlights:
Morning tea,
History of Margaret River Region and Leeuwin Estate,
Behind the scenes tour of the winery,
Visit the Leeuwin Art Gallery and learn about the 'Art Series' labels,
Wine tastings paired with canapés created from the seasonal menu. 
Price: $55 per person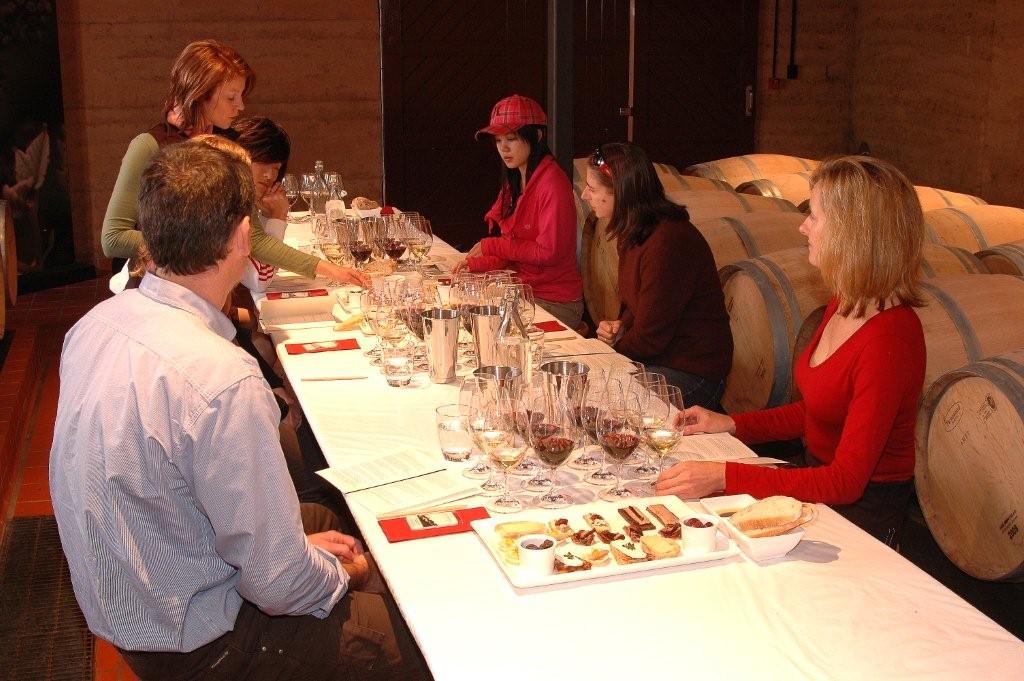 WINE MORE WINE
Margaret River Wine Tour - Best of the Best
Regarded as one of the best wine tour experiences in Australia. Discover how Cape Mentelle put Margaret River on the world wine map.
Highlights: 
Taste more than 20+ of the best wines,
Behind-the-scenes tour of Cape Mentelle,
Food and wine pairing,
Degustation style lunch at Cape Mentelle, 
Walk a section of the Cape to Cape Track, 
Price: $188 per person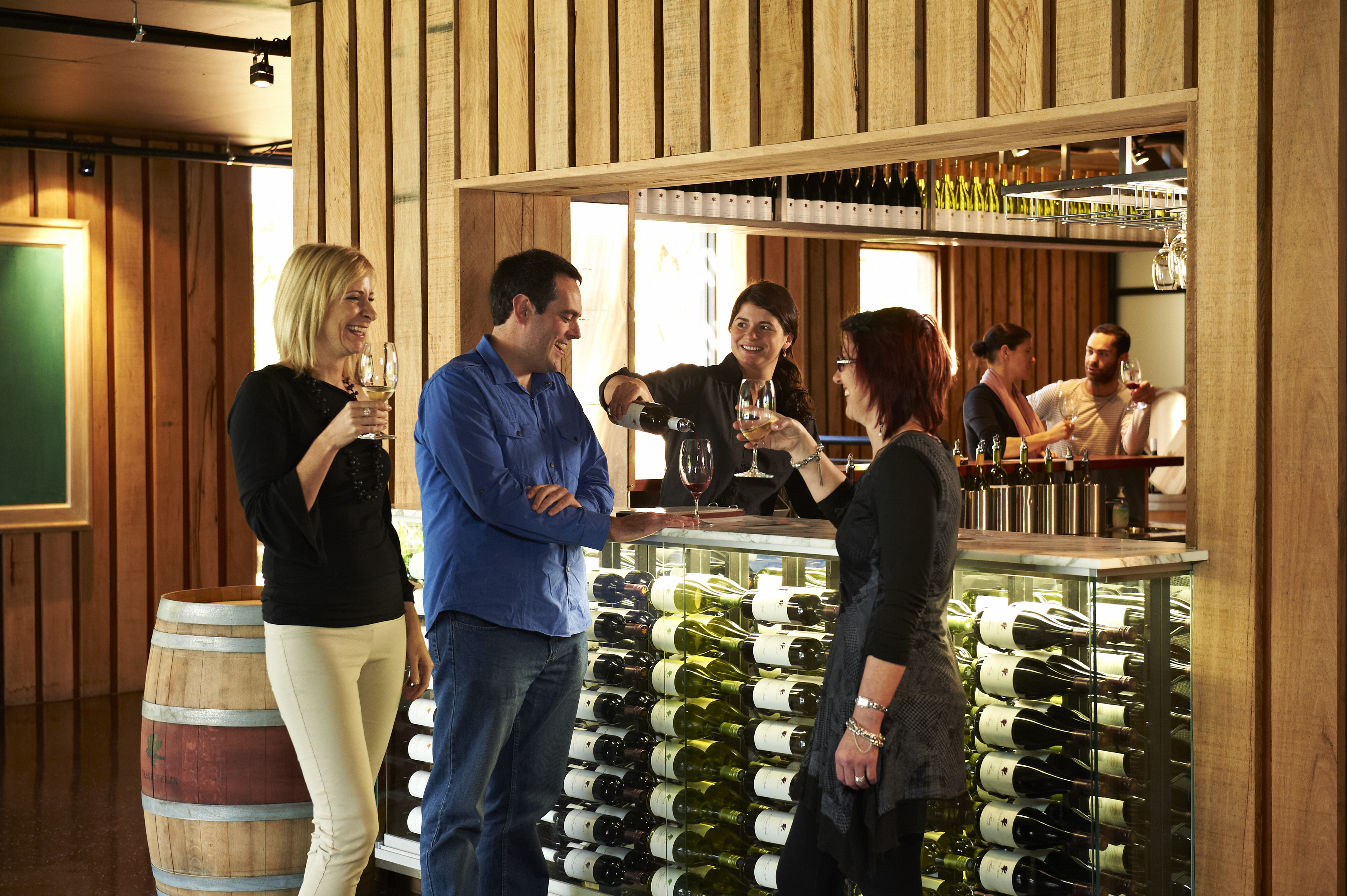 THE EPICUREAN TOUR
Vasse Felix - The Epicurean Tour
Explore the world of food and wine at Margaret River's founding wine estate.
Highlights:
History of Margaret River and Vasse Felix,
Insight into food and wine matching,
Behind the scenes look into winemaking,
Three-course set menu paired with wines,
Vasse Felix Premier wine to take home.
Price: $240 per person
NEW Nature & Adventure Passes with wine on the side!
Our passes below have a bit of everything you could possibly want for your South West itinerary - adventure, kayaking biking and hiking including the famous Cape to Cape Track, behind the scenes winery tours, exploring Margaret River's ancient caves and taking in stunning sunsets…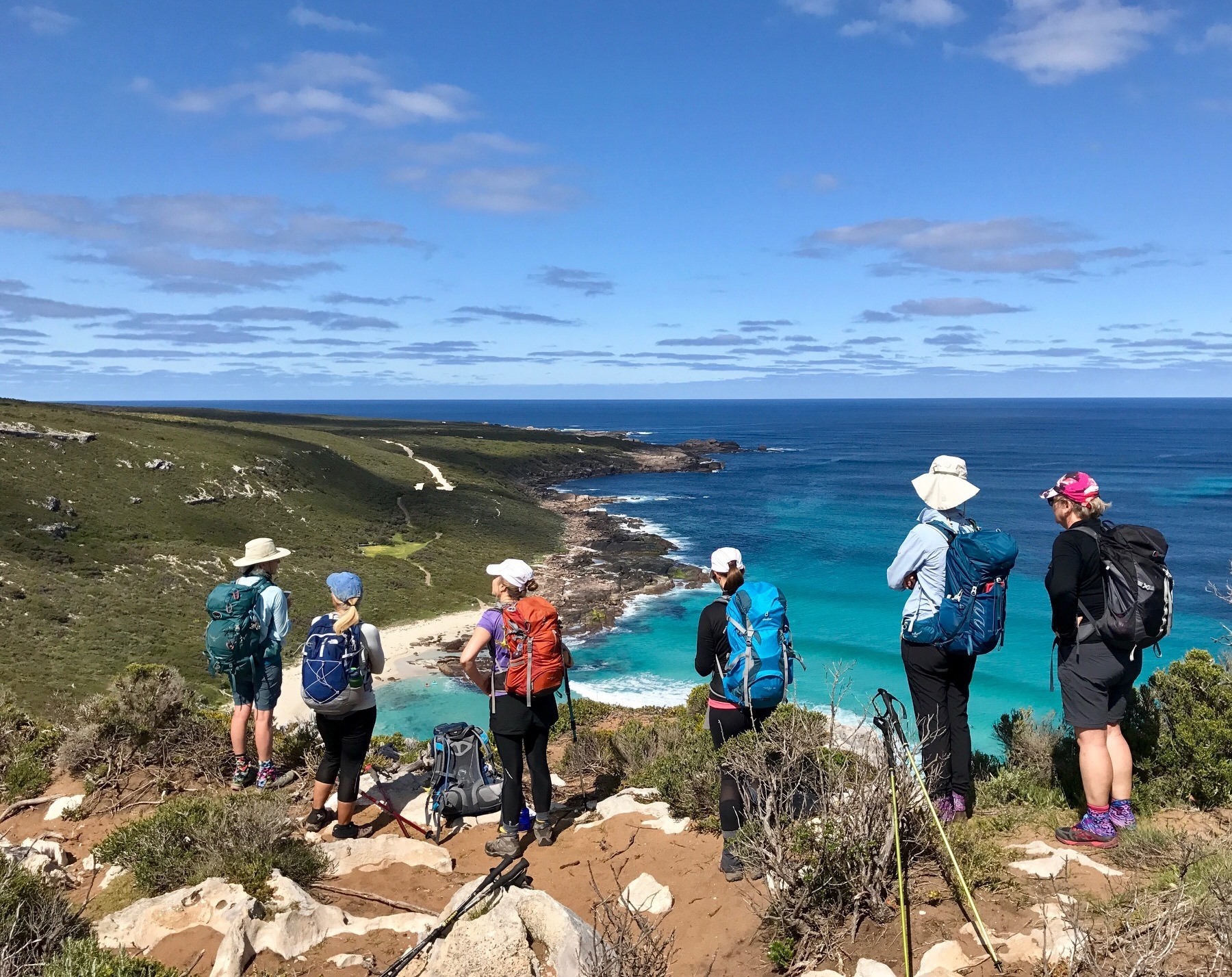 Cape to Cape Track, Wineries & Caves
The ideal pass to experience to discover just how enchanting this region can be. Enjoy a two-hour fully-guided scenic drive and walk exploring the coastline, rock pools, waterfalls, wildflowers, wildlife, bush foods, and cultural history. Then indulge your senses on a Vasse Felix winery tour behind the scenes of the winery, tastings and a three-course lunch with a bottle of premium collection wine to take home. The next tour in our pass offers a chance to explore the ancient wonders of Ngilgi Cave. Beneath the limestone ridge which forms Cape Naturaliste, lies Ngilgi Cave; one of Geographe Bay's most renowned tourist attractions.
Adults: $499 | Children: $489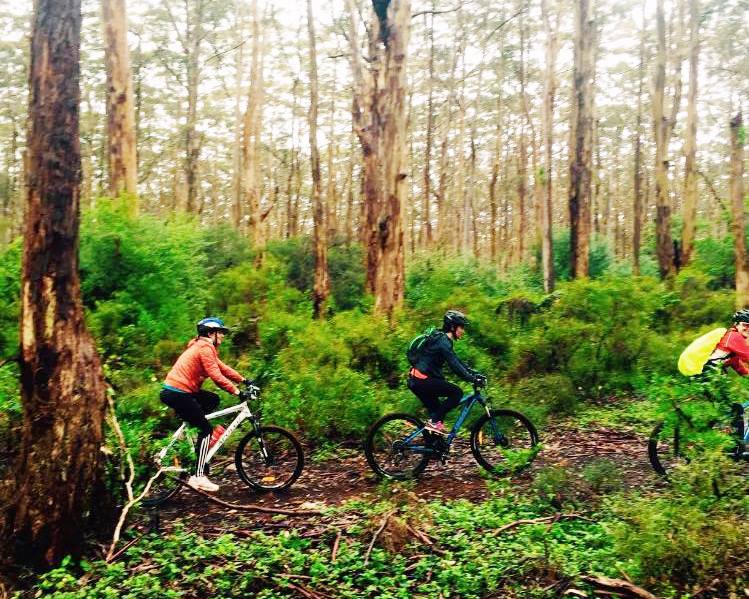 * NEW * Kayaking, Trekking, Mountain Biking, Caves & Wine
No visit to Margaret River is complete without getting out amongst incredible nature. The region is jam-packed full of adventure experiences to suit all visitors and levels of fitness. Explore this exciting region by kayak, bike and foot while saving time to discover idyllic beaches, picturesque landscapes, wildlife and wine. Our fabulous pass includes our Margaret River Discovery Tour, Sunset, Forest & Cave Explorer Tour and our Margaret River Ride to Wine Tour.
Prices: Adults: $434 | Children: $414
Awe-inspiring Dramatic Landscapes
The Great Southern region is renowned for its epic scenery. From giant natural rock formations that the mighty Southern Ocean has carved into the coastline to the mountain wilderness of the Stirling Ranges and Bluff Knoll – one of the only places to see a sprinkling of snow in WA. Here are our two favourite spots to experience these wonders…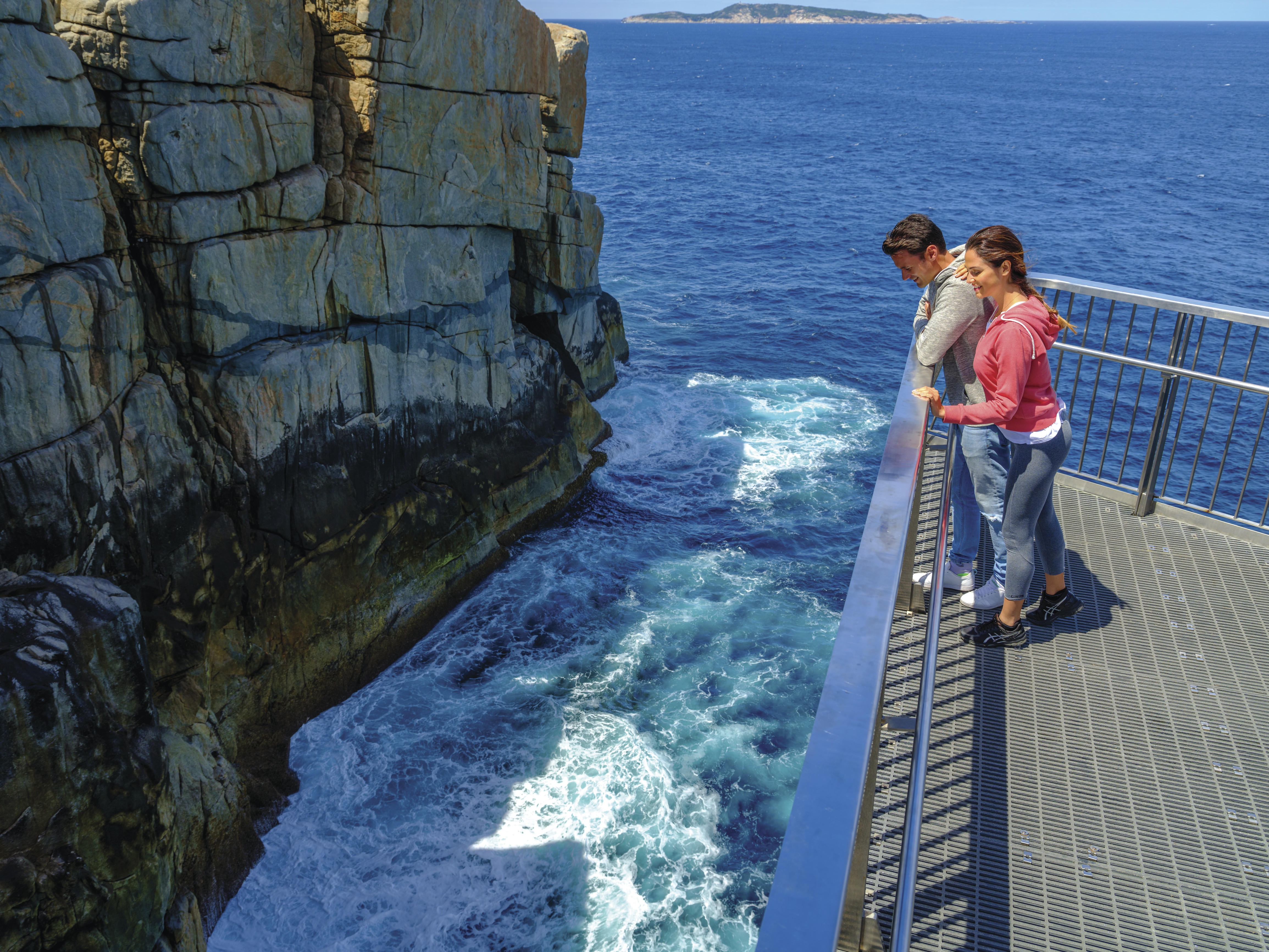 * NEW TOUR * The Gap + Natural Wonders of Albany
Take in the 360-degree views of the coastline from the summit of Stony Hill. At The Gap, feel the power of the wind and water from the masterfully crafted, protected walkway lookout over the Gap. See the pounding waves as they thrash the granite walls and surge through the spaces. Exhilarating!
Travel on to the cove from where sailing boats launch into the quiet harbour before one more view from the Albany Wind Farm to Mutton Bird Island. See the City of Albany, granite formations of the Stirling and Porongurup Ranges in the distance. Complete your journey with a relaxing refreshment at Middleton Beach.
Prices: Adults: $109 | Children: $103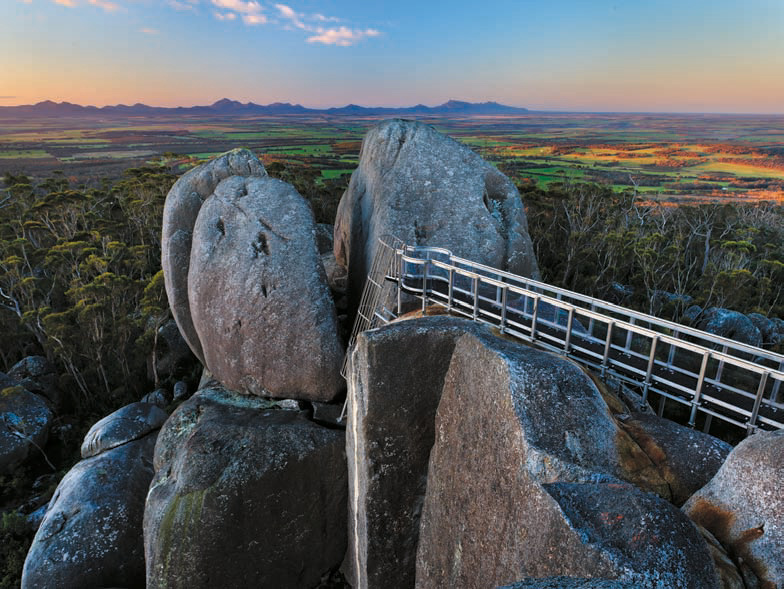 * NEW TOUR * Granite Skywalk Porongurups
Castle Rock is a 4.2km return walk that requires moderate fitness but the views are certainly worth it and this spectacular scenery is a must visit when you're in the South West region. To reach the spectacular views at the summit requires a final short scramble over rocks and a climb in an enclosed ladder to the Granite Skywalk.
Suspended above the treetops you can take in the views to the Southern Ocean on this award-winning platform, newly opened to the public. Enjoy lunch made from the Great Southern's freshest produce at the gorgeous Porongorups winery. 
Prices: Adults: $140 | Children: $133
Immerse Yourself in Nature, Wildlife and History
You don't have to hide away inside over winter. The South West region has an abundance of natural beauty and fascinating history to explore. From the giant karri forests to the white sand beaches, spotting whales on their migration up the coast, to learning all about our ANZACs and Albany being the departure point for the troops as they left for Europe in World War I…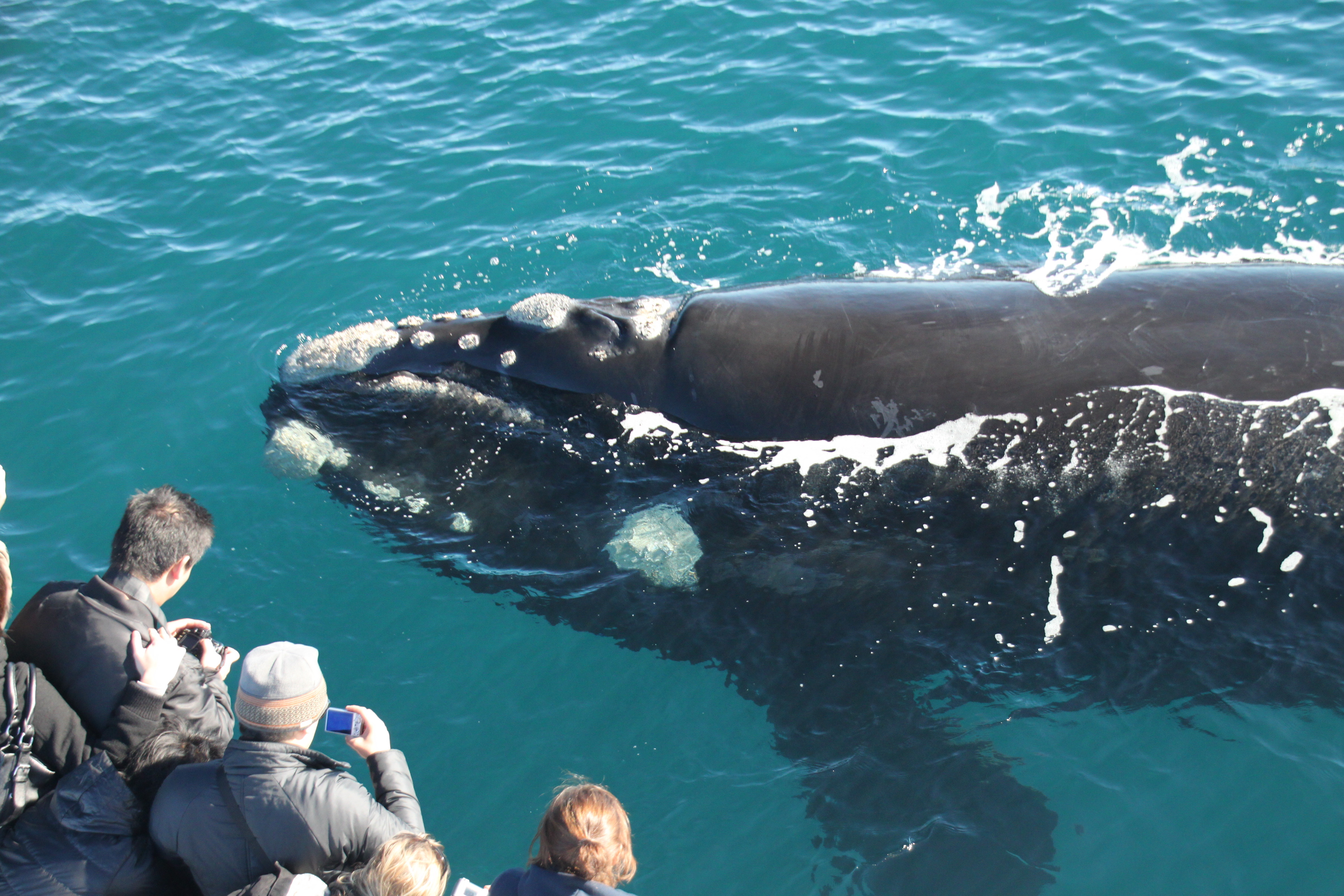 Whale Watching Experience Augusta
Get up close and personal with a giant humpback whale. Experience the thrill of sighting these magnificent ocean giants in the pristine waters of the South West coastline.
Prices: $150 per person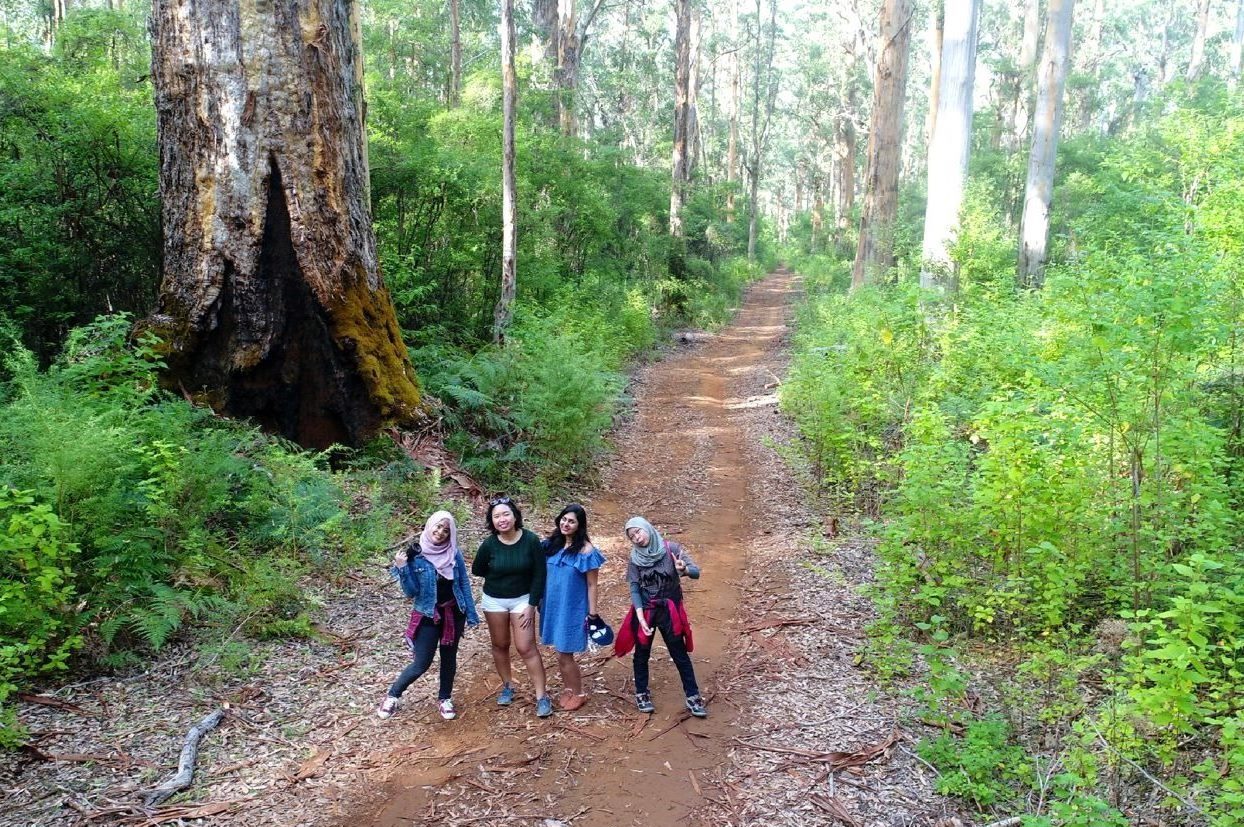 Beach & Forest Eco Adventure - Pemberton
Join this interactive and exciting adventure tour where the best parts are off the highway! Explore spectacular sand dunes, drive on endless beaches, touch towering Karri forests and discover wildflowers, on the half- day tour. 
Prices: Adults: $115 | Children: $55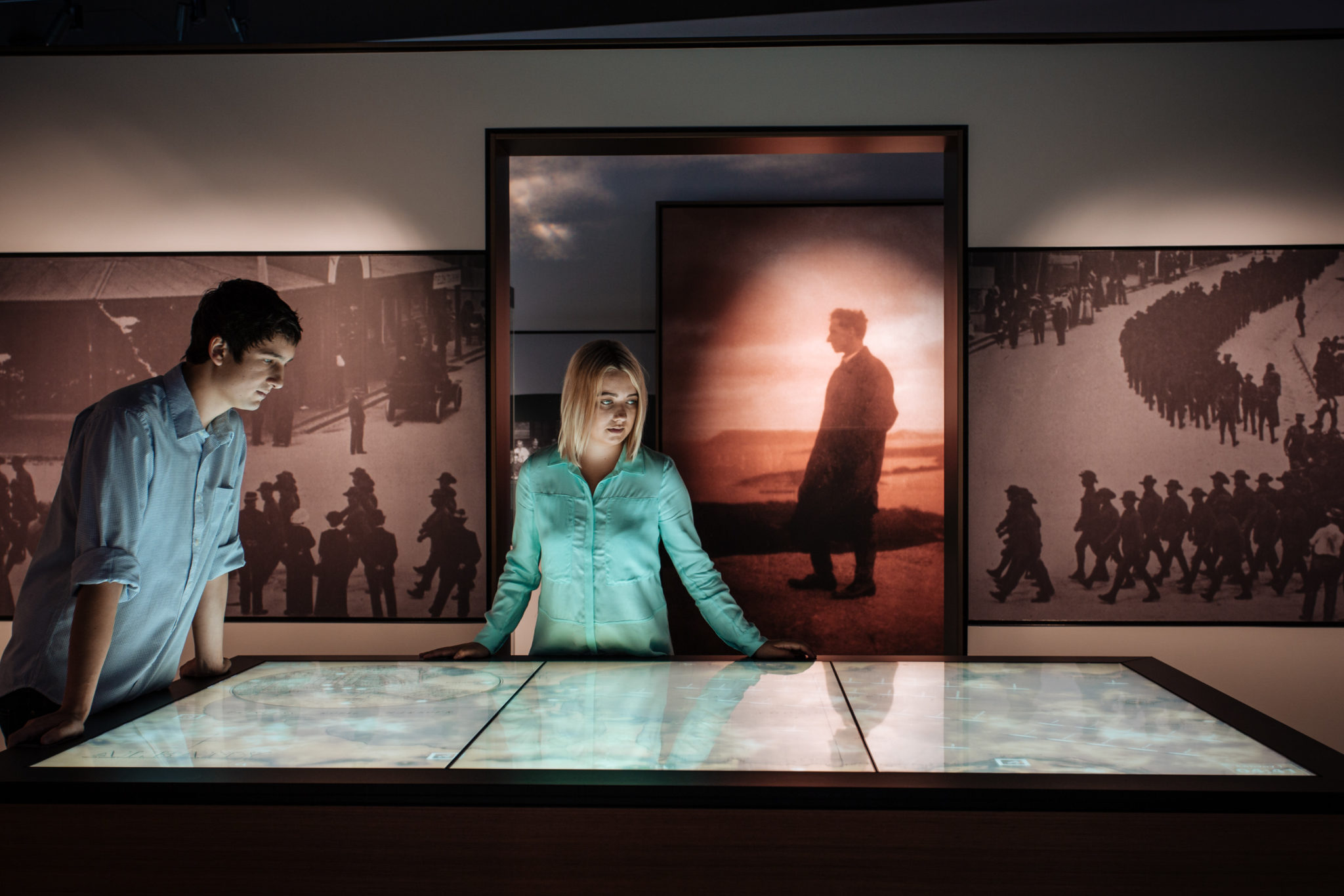 Albany History & Highlights
Visit the new state of the art National Anzac Centre, Mt Adelaide and Middleton Beach for scones with jam, tea and coffee and the city centre to learn all about the history of Albany, WA's first Europen settlement back in the 1800's.
Prices: Adults: $140 | Children: $133
There are just so many incredible restaurants and dining experiences in the South West region to try. Here are two of our favourites …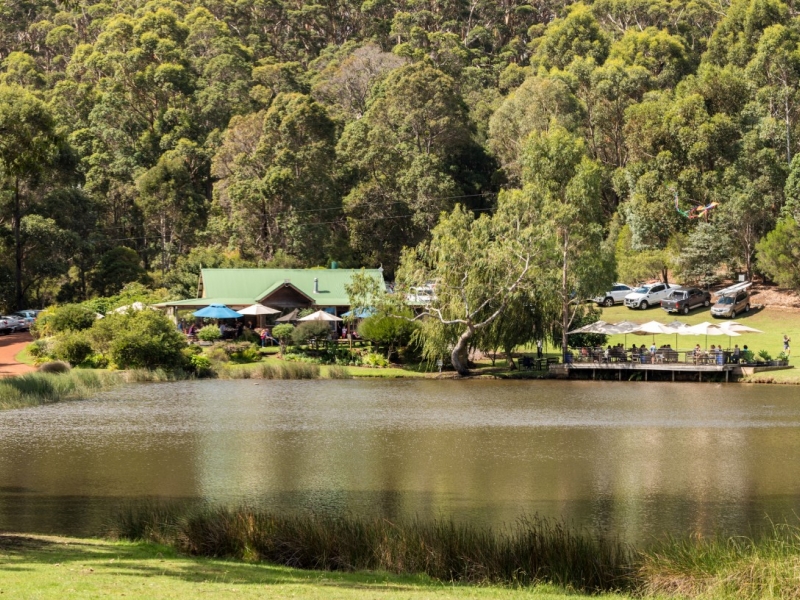 The Lakehouse Denmark
Denmark's award-winning restaurant and cellar door is absolutely worth stopping by for lunch. Set on a lake and surrounded by beautiful bush, you can enjoy a meal or coffee and cake on the lakeside deck, on a picnic rug by the lake or in the restaurant and café area. 
Find out more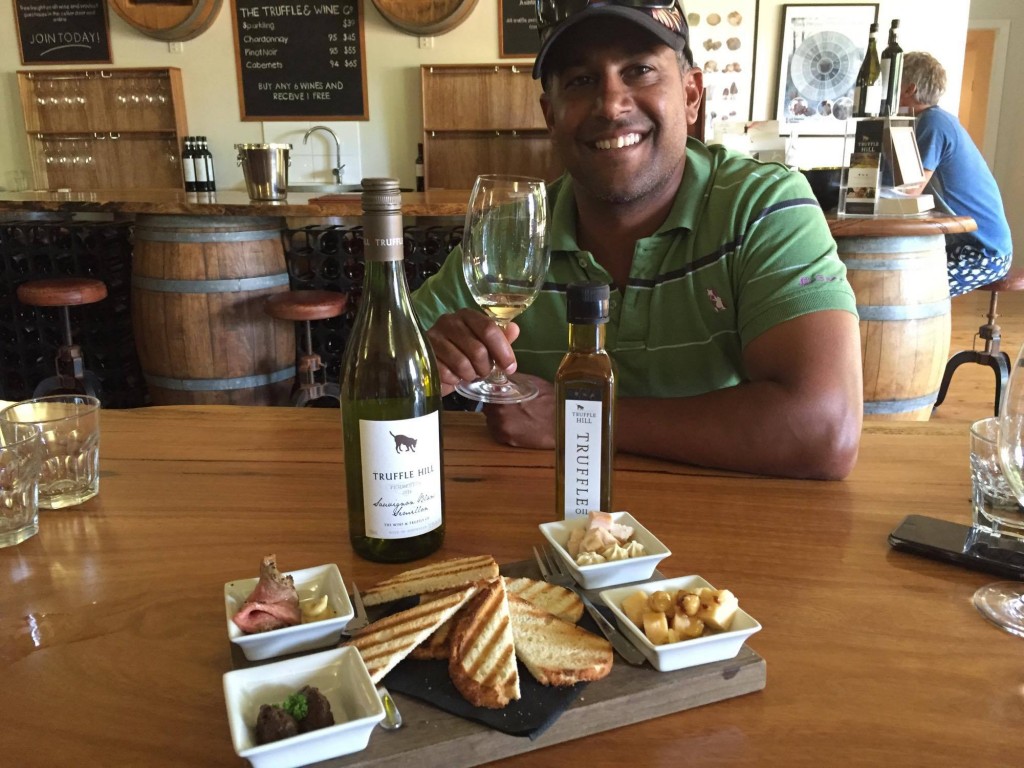 The Truffle & Wine Co.
A must visit is the Truffle & Wine Co. in Manjimup, the heart of Australian truffle country. The Truffle & Wine Co. is the largest producer of superior black Perigord truffles in the world and a premier truffière. During winter you may be able to join in a truffle hunt or try some of their amazing menu of truffle-inspired food and wine pairings by the fireplace at their restaurant. The tasting platter is a favourite of ours. They also have some incredible recipes you can try at home. Don't forget if you're in the region during June to catch the Truffle Kerfuffle event (below). 
Find out more. 
What a fabulous line up of winter events! From truffle hunting to garden exhibits, short film festivals and foodie and wine delights. Here is just a sample of 'What's On' this winter in the South West …