Our Western Australia Bucket List
We were excited to create a WA Bucket List of all the most iconic and epic experiences in our beautiful state.  Western Australia is Australia's largest state and so has a massive range of activities on offer.
Starting in the far north in the rugged Kimberley in Australia's North West Region, where the red rust outback meets the white sand and turquoise blue ocean, where you can ride a camel at sunset on Cable Beach Broome.
Then moving down the coast to nature's aquatic playground of Australia's Coral Coast region, which encompasses the idyllic Ningaloo Reef and all the quaint coastal towns including Monkey Mia, Kalbarri and all the way to the famous Pinnacles Desert.
 
Inland, the Australia's Golden Outback region has the quintessential Australian farming outback experiences, with wildflowers, famous Wave Rock, the bright white sand beaches of Esperance, to the fascinating gold mining town of Kalgoorlie.
Then our ever-changing and growing city of Perth, with beautiful Kings Park and it's views over the entire city and the Swan River. The vibrant small bar and restaurant scene and the surrounding areas, like the cosmopolitan port city of Fremantle, the Swan Valley Wine Region, the coastal hubs, Rottnest Island and all the nature and wildlife, so close to the city centre. 
Further south, is the magical Margaret River and Australia's South West Region, known best for it's rich blend of gourmet food and wine, forest and coastal experiences.  Here you can learn to surf world famous hot spots and sample award winning wines, all in one tour. Or mountain bike through giant forests, along coastal tracks and through to the incredible limestone and crystal caves.  The region is also renowned for Whale watching, wildflowers, gourmet produce markets, quaint farm stays and rugged granite coastlines.
So here we have our most favourite experiences below, in our bucket list. We hope you enjoy and can tick some of them off your bucket list. Better yet share with us some of the bucket list items you would love to try, or have already ticked off!
Ningaloo and the Coral Coast Bucket List
We've started our list off in Ningaloo and the Coral Coast region, as here we have some truly epic bucket list items, including Swimming with Whale Sharks and Humpback Whales, and exploring the world's largest fringing reef - Ningaloo Reef! A visit to Ningaloo is a must!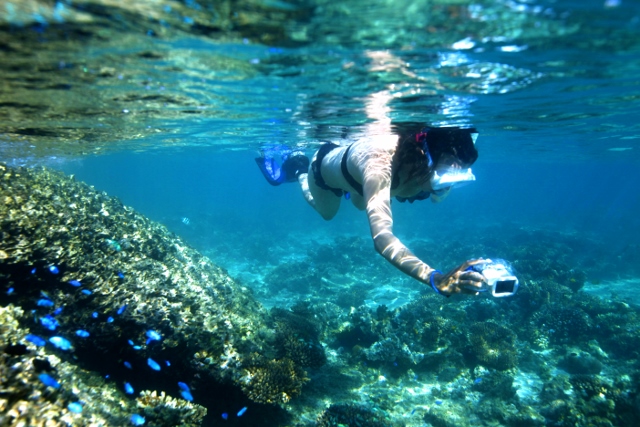 Swim with the world's largest fish the Whale Shark
Whale sharks are found in large numbers in the waters of the Ningaloo Reef. Migrating between March and August, it's the only place in Australia where people can participate in a whale shark tour and have the chance to swim and snorkel with a whale shark.
For a once in a lifetime experience on the beautiful world heritage listed Ningaloo Reef, just off Exmouth. On the whale shark tour you snorkel and swim with whale sharks and many other species like  manta rays, turtles and amazing colourful tropical fish. Swimming with a whale shark is an unforgettable experience!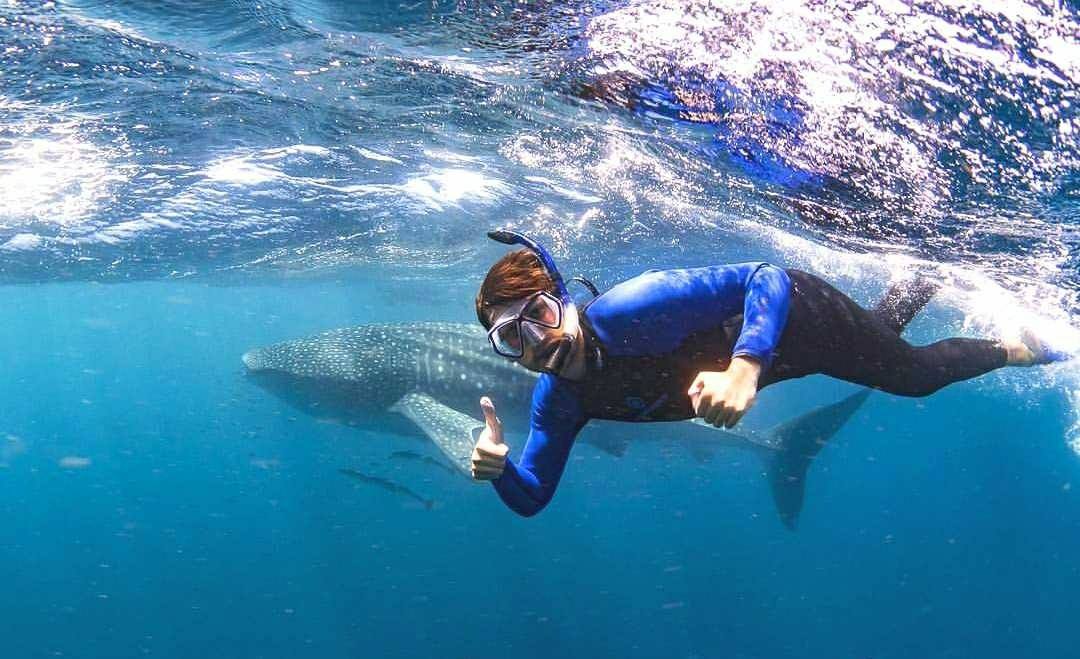 Swim with the gentle Humpback Whales
Jump aboard a luxury Sailing catamaran, that allows you 360 degree views, to see all that Ningaloo has to offer. This is a truly wild experience, swimming with a Humpback Whale and is conducted purely on the whale's own terms.
Humpback Whales are notoriously curious, so it is very possible they'll be interested in an interaction, but they may also swim away. For this reason, the tour is conducted as a Whale Watching Tour, with the possibility to upgrade to a Whale Swimming Tour, but either way, you get close up to these amazing creatures. If a whale shark is spotted, you can upgrade to swim with our spotty friends as well. (A one off upgrade fee of $90 applies to swim with either Humpback Whales or Whale Sharks, whether you swim with one or both).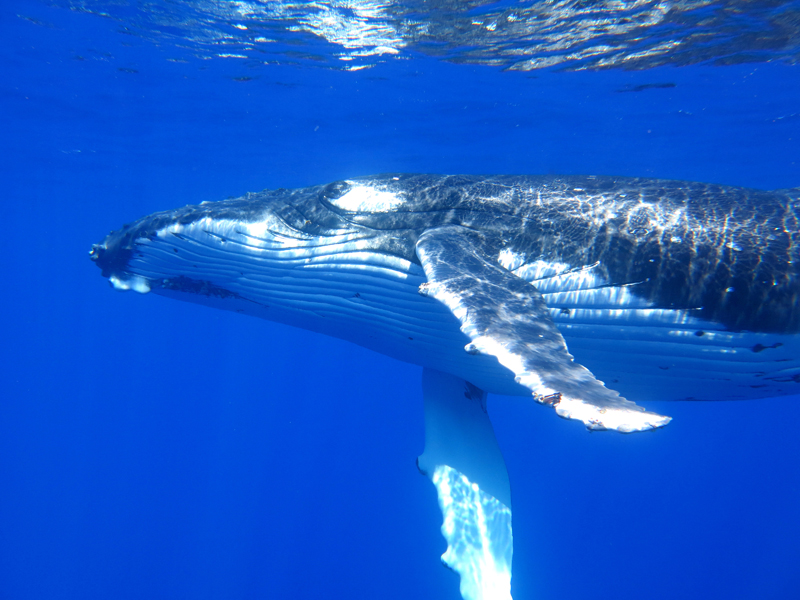 Snorkel and Kayak Ningaloo Reef
Paddle the sheltered and crystal clear waters of Ningaloo Reef and snorkel straight from your kayak. It is very common to encounter turtles, manta rays and dolphins so have your underwater camera ready.
Your guide will take you to the best spots of the day, teach you all the tips and tricks of kayaking and snorkelling the reef and then you can explore this underwater paradise.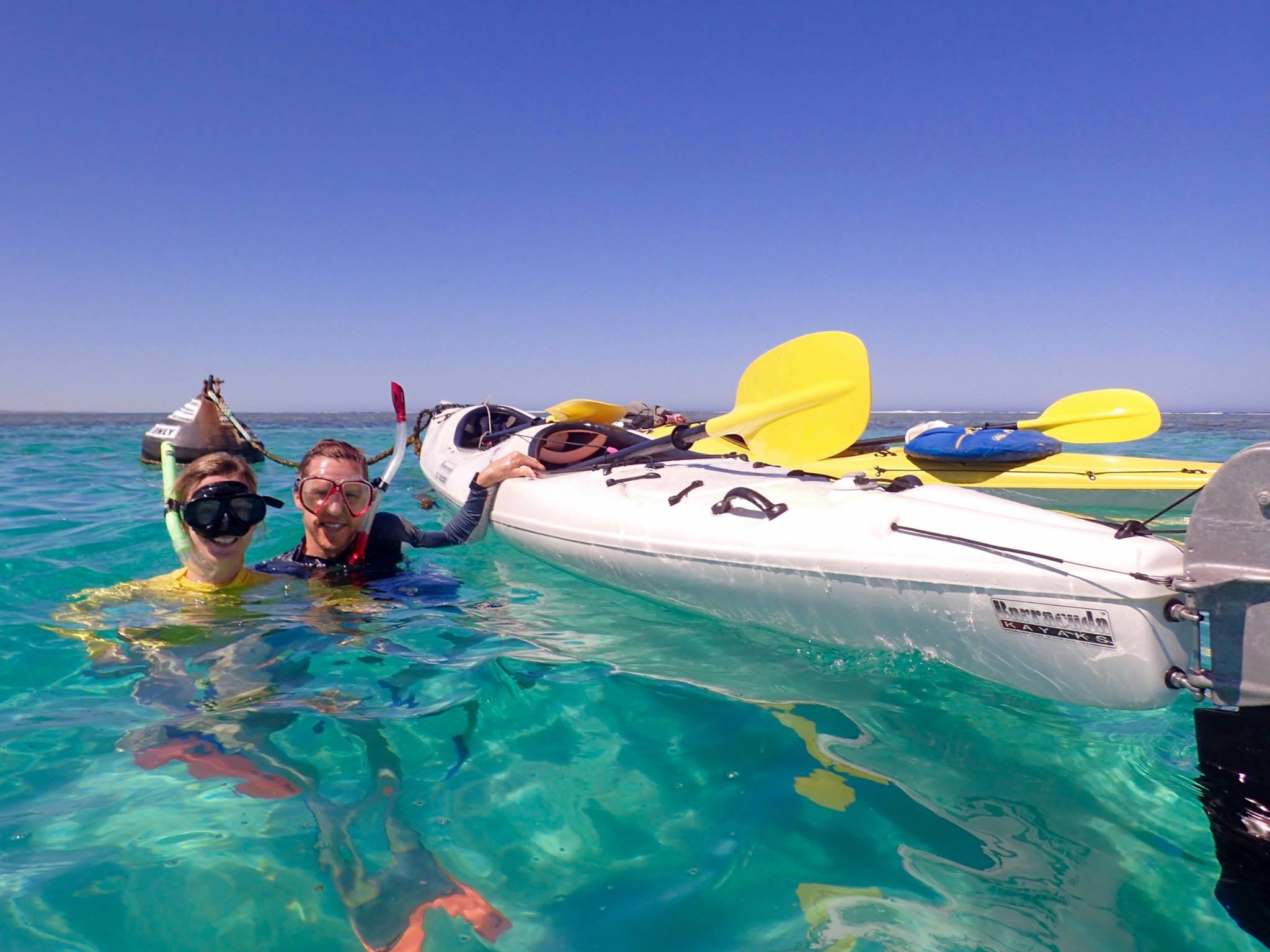 Stand Up Paddle Board at Ningaloo Reef
Learn Stand Up Paddle-boarding (otherwise known as SUP), one of the fastest growing sport's in the world.  If you've ever thought about trying SUP look no further as this tour provides a range of quality SUP's and paddles for all ages and experience. Our 'soft boards' are perfect for beginners providing a wide platform to stand on with plenty of stability and buoyancy. If you want something more challenging we also have a range of 'hard-boards' that are smaller and more streamlined. These boards suit people that would like to take there SUP experience to the next level.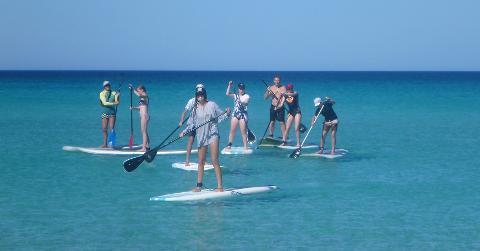 Meet the famous dolphins of Monkey Mia
The bottle nosed dolphins of Monkey Mia have been visiting the shore since the 1970's, to greet visitors to the bay. The Department of Parks and Wildlife rangers monitor the dolphins' visits and lucky selected tourists have the chance to hand feed the dolphins and see these amazing creatures up close.
The holiday spot also offers a range of activities including kayaking, or visiting the natural wonders of Shell Beach and the Stromatolites.
Check out our short breaks options to Monkey Mia.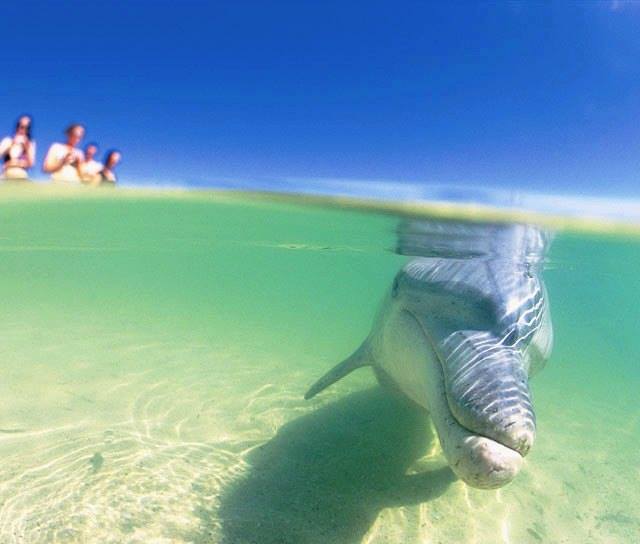 Walk through the magical Pinnacles Desert
A 'must do' day trip when you come to Perth or as a Perth local, is to discover the other worldly Pinnacles of Nambung National Park. In fact they attract over 190,000 visitors each year. Just 2 and a half hours north of Perth you can walk or drive through the Pinnacles, which are thousands of limestone spires formed over millions of years, some standing as high as five metres.  There are quite a number of tour operators visiting the Pinnacles, that combine the trip with visits to Caversham Wildlife Park, a rock lobster farm and restaurant, Yanchep National Park to experience Indigenous culture and sand-boarding in Lancelin. It's an amazing day out. Check out or blog for all the options.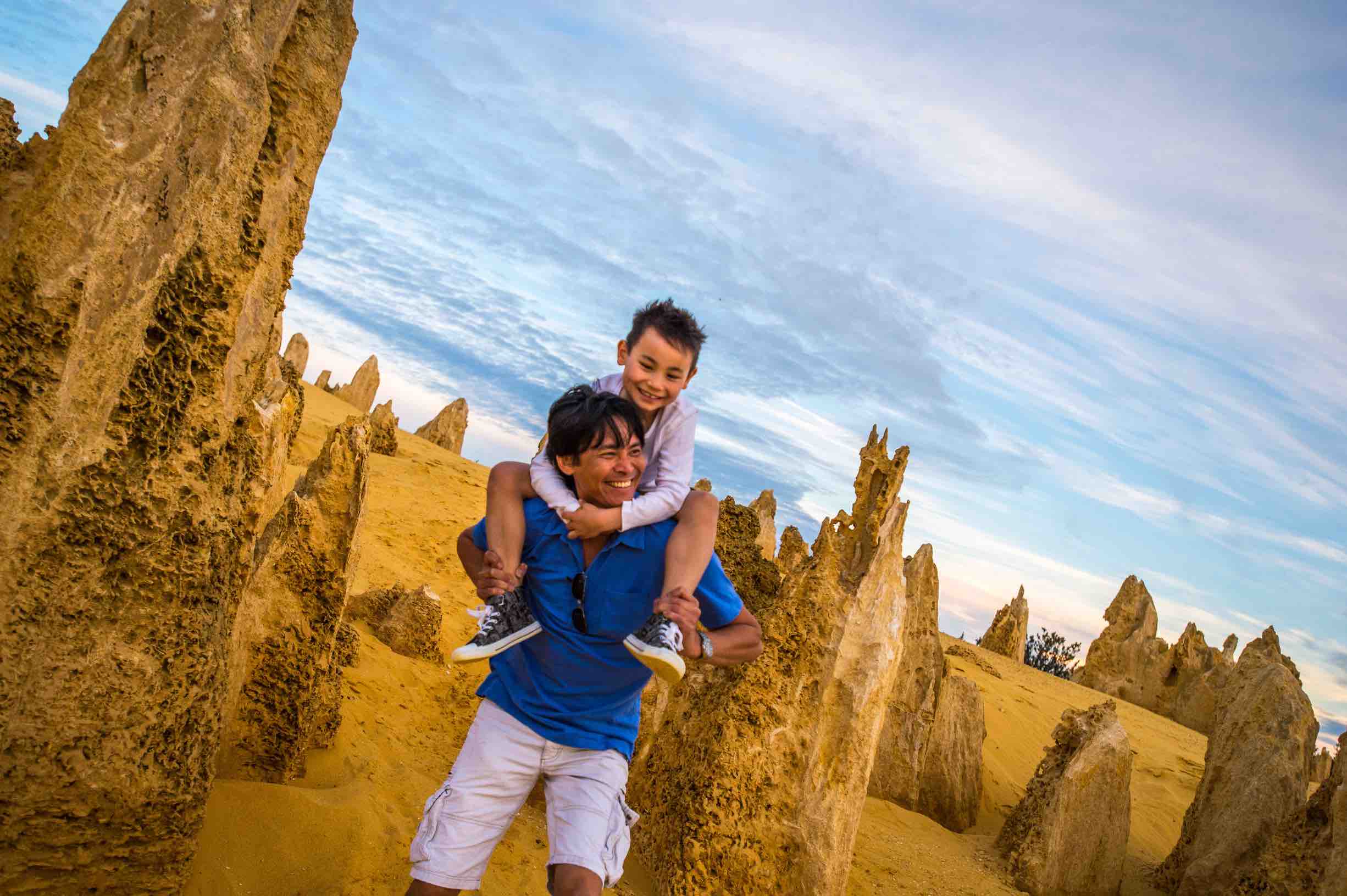 Broome and the Kimberley Bucket List
Further north a visit to Broome and the Kimberley is definitely on most people's bucket list. This region is like nothing else in all of Australia. Imagine exploring ancient red rock gorges with fresh water holes, see WA's highest waterfalls, stroll or ride on a famous camel along Broome's beautiful Cable Beach, embrace indigenous cultural tours and a rich pearling history. This region is so unique and definitely on our bucket list.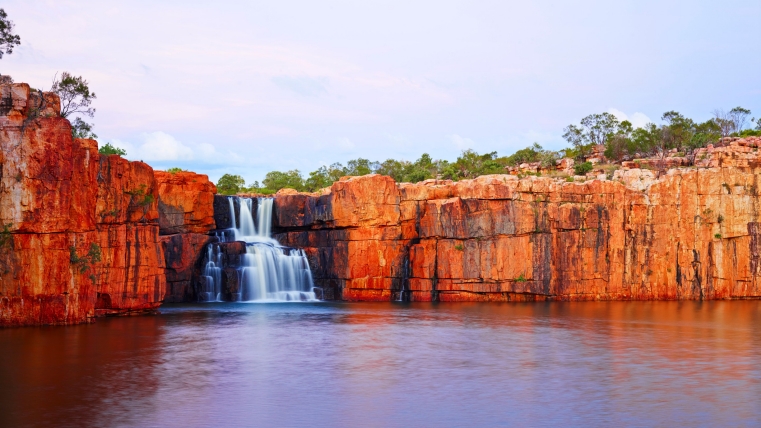 Enjoy an iconic Broome Sunset Camel Ride
A trip to Broome is not complete without jumping on the back of a camel on Cable Beach, with experienced handlers and sensational scenery. This tour is safe, educational and most of all, enjoyable so it's also great for families travelling with the kids.  If you fancy jumping on a little earlier in the day there are morning and afternoon (pre-sunset) tours available too!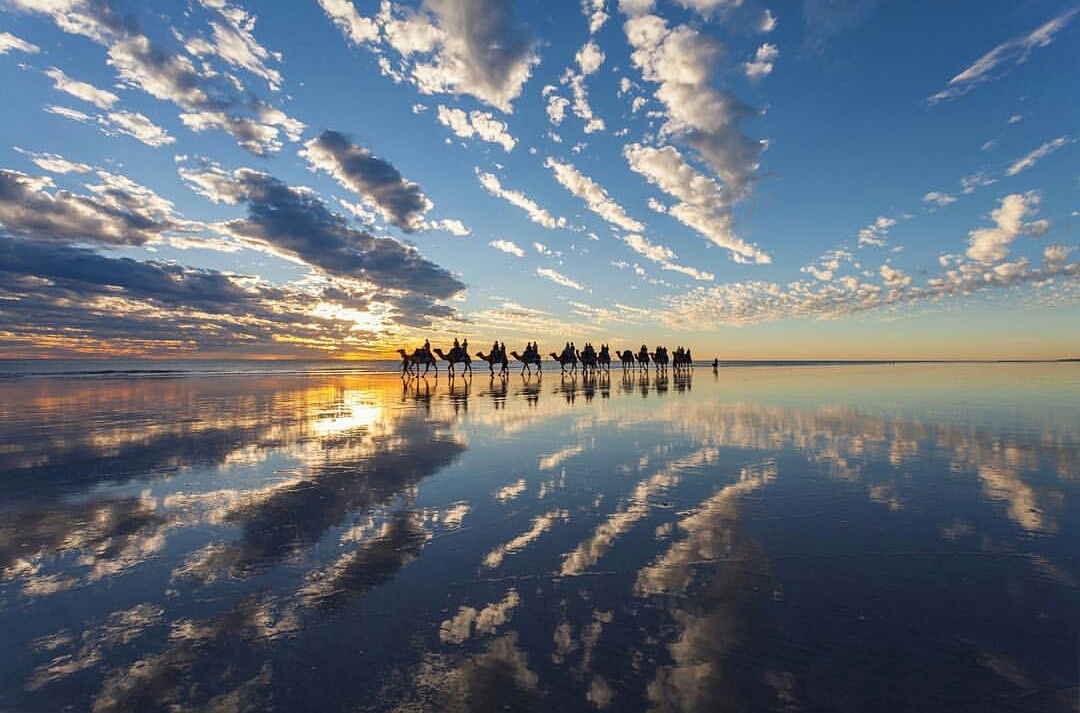 A Sunset Hovercraft Tour of Broome
Marvel at a spectacular Broome sunset from a remote landing on the tidal flats.
The hovercraft will not only take you on a 1¾ hour 'Scenic and Prehistoric' tour of the many curious sights along the Broome town coastline, but also includes enjoyable complimentary hors d'oeuvres and refreshments at a secluded point, on the tidal flats or beach (depending on tidal conditions) location, whilst marvelling at the glory of a magnificent sunset.   So why not jump on board a Sunset Hovercraft Tour and see what all the visitors are raving about!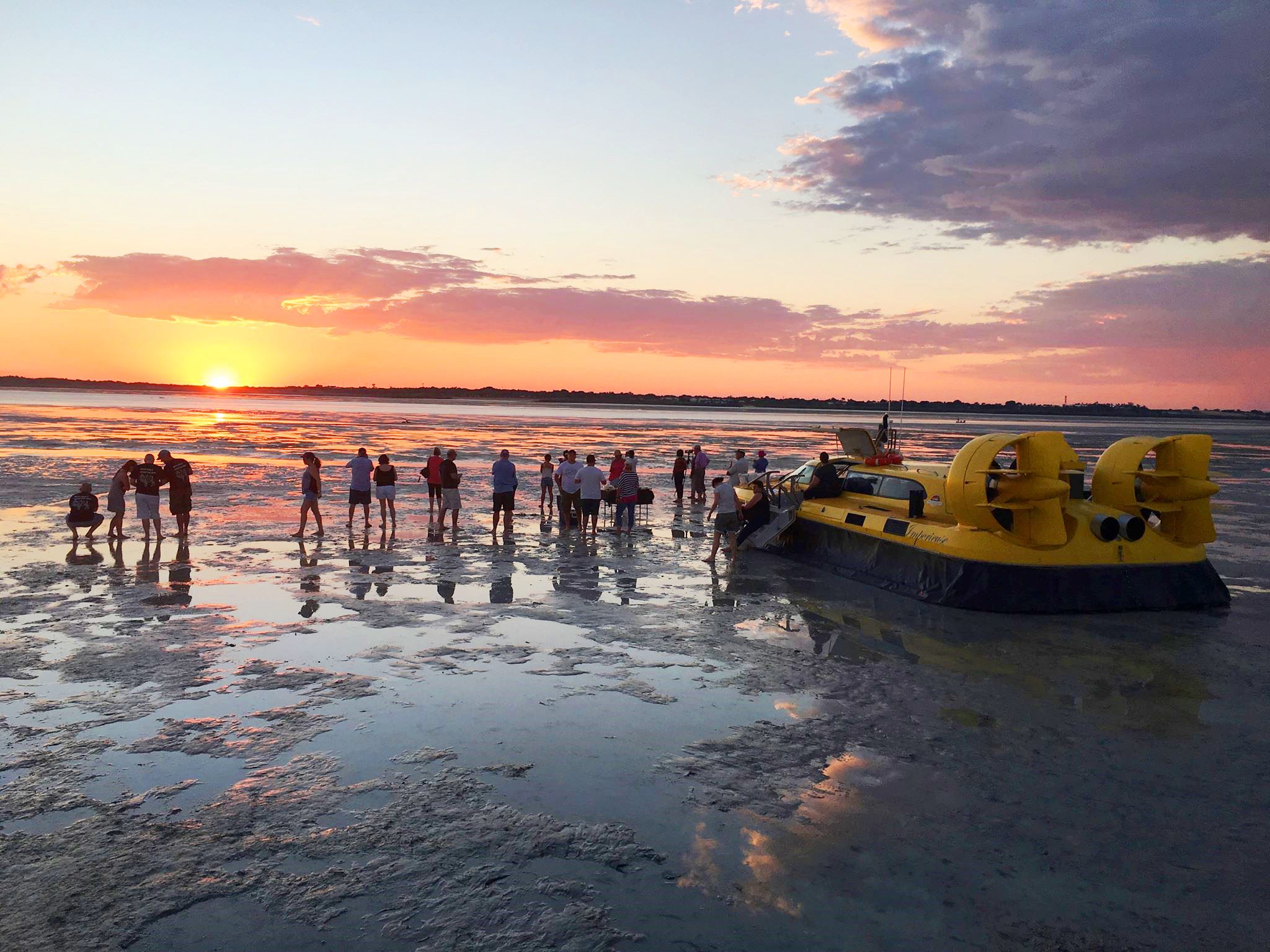 Tour the famous Willie Creek Pearl Farm
Discover how the rare and beautiful Australian South Sea Cultured Pearl is produced at the Willie Creek Pearl Farm. Our knowledgeable guides on our Broome pearl farm tours will reveal the intricate processes of Broome's modern cultured pearl industry – from the seeding of an oyster, to the harvesting and grading of a pearl, right through to the final stunning product on display in the showroom. A trip to Broome is not complete without a Pearl Farm Tour!
4WD outback to Cape Leveque
Journey to the remote coastal wilderness of Cape Leveque, to visit local Aboriginal communities and experience genuine untouched nature. Stop at Beagle Bay to view an exquisite Pearl Shell Altar, in a church built in 1918 by Pallotine Monks. Visit Cygnet Bay Pearl Farm for a chef-prepared lunch and insight into the pearling industry, before exploring Cape Leveque with time for a swim.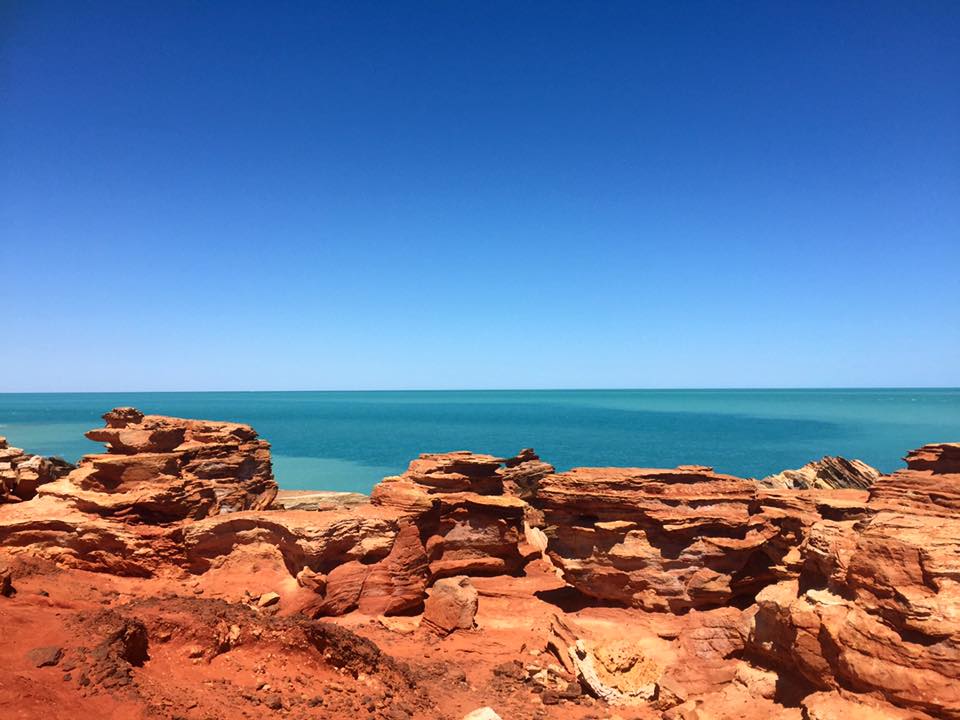 The South West & Margaret River Bucket List
As Perth locals, we regularly take a break in our stunning South West region at every opportunity. Its only just over a 90 minute drive from the city and your already in the region, sipping wines, indulging in amazing food, surfing world famous waves, and exploring forests, caves and coastal walks. We have some amazing experiences on our South West and Margaret River Bucket list. We just cannot wait to try a Bremer Bay Killer Whale Expedition, or a jet boat ride around Canal Rocks and one of the funnest tours we have ever done - Mountain Biking the forest, coast and caves. With it's proximity to Perth you can pretty much schedule in regular weekend visits (if you're a Perth local) to tick these items off your bucket list.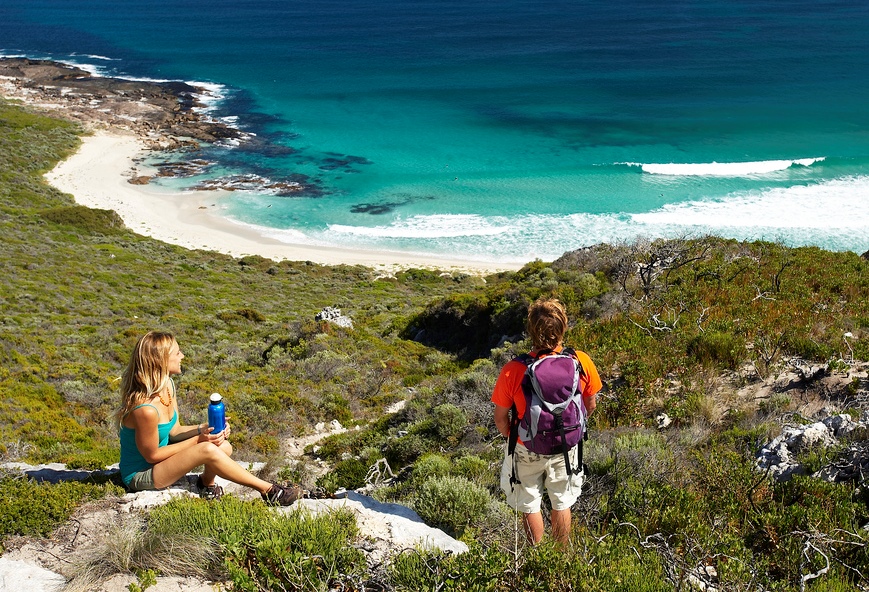 Visit the Local Giant Stingrays
Did you know you can meet the friendly, curious and gentle wild stingrays? Down South in the beautiful town of Hamelin Bay, just 25 minutes drive from Margaret River, groups of giant rays visit the shore all year round and have been doing so for years.
These rays are majestic creatures with a wing span of up to a metre as they swim past your toes, it makes for an epic photo memory. Whilst you're in the area explore the beautiful town and the forests surrounding all in one day tour.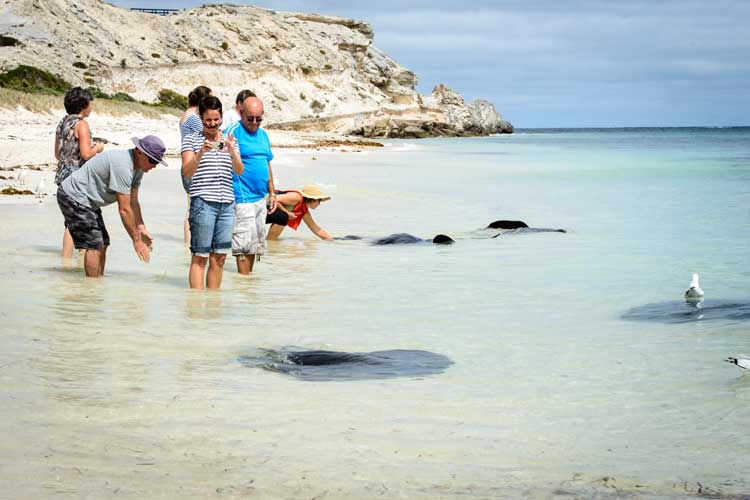 Walk amongst the Valley of Giants Treetop Tour
In the stunning south west region you can explore the gigantic tingle trees, towering old-growth forest at the Valley of the Giants. Walk among the canopies on the 600-metre long elevated walkway, which reach up to 40 metres above ground and then explore more on the ground on  the "Ancient Empire Walk" – a grove of impressive veteran tingle trees, some over 400 years old.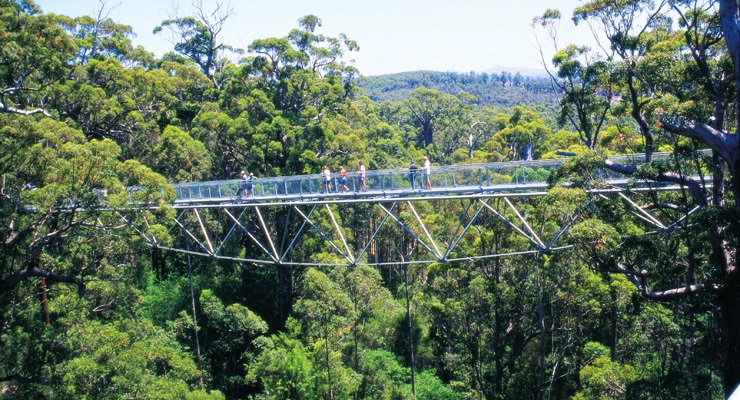 Spot the Killer Whales at Bremer Bay 
Journey with us to the Bremer Canyon between January and March to a stunningly beautiful, remote habitat abundant with marine wildlife, masses of sea birds and the largest known group of killer whales in the Southern Hemisphere.
Killer whales are present at the location over 96% of the time. Although every trip out there is unique and different each time, we have excellent sightings and interaction consistently, and have seen in excess of 100 killer whales at the canyon during previous scientific research trips; it is quite possibly the largest yet discovered aggregation of orca in the southern hemisphere!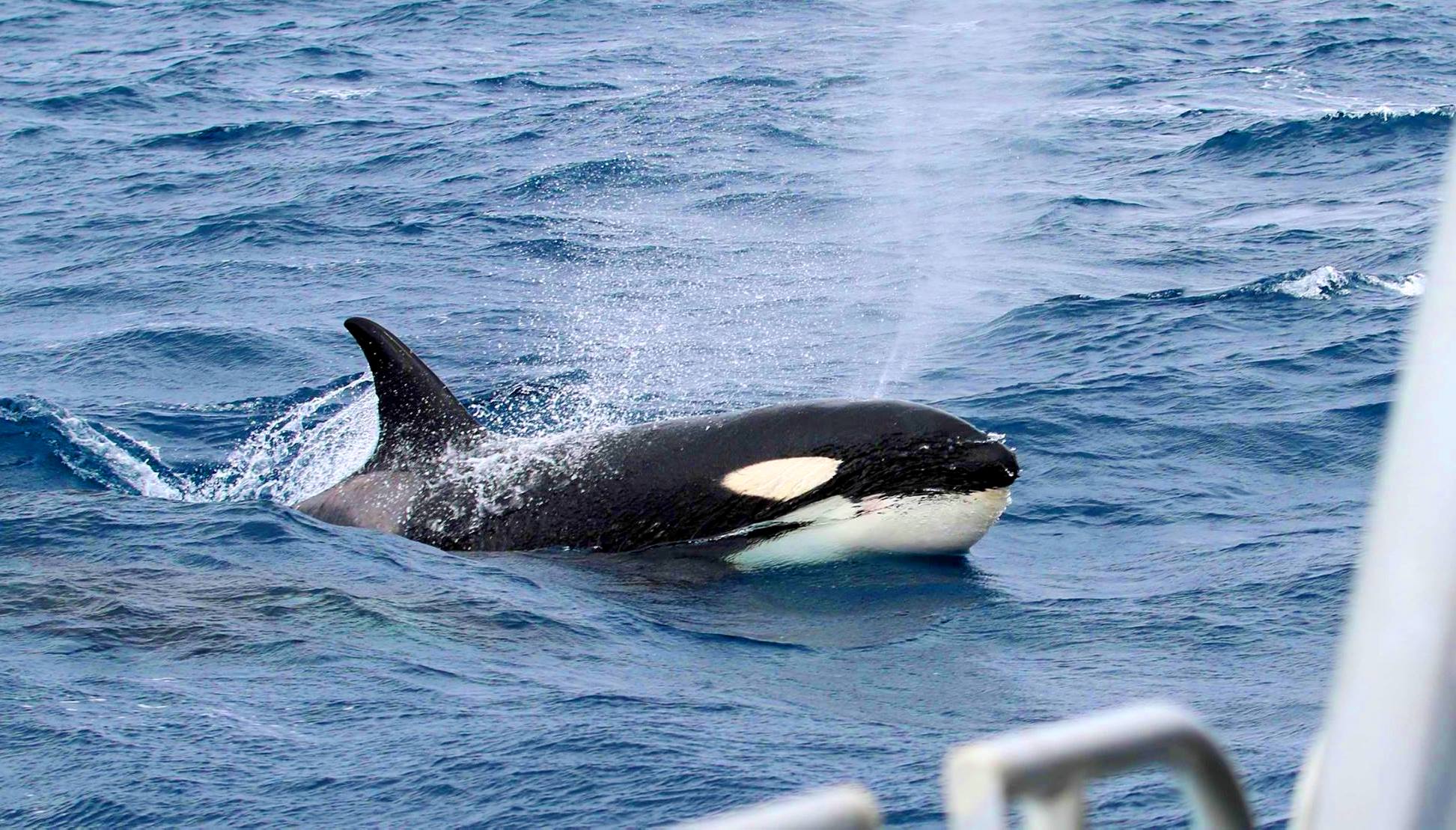 Learn to surf in Margaret River 
Head of the beaten track to an amazing location that only a Margaret River local would know where they'll show you just why the outdoors so much especially surfing!  How amazing would it feel to be able to surf in one of the world's most famous spots? A true feat to tick off the list, learning to surf in this stunning region.  
Whilst in this incredible spot you can enjoy some of the other delights such as sampling the many wines, beers, gourmet food in a truly fun, relaxed and memorable way with one of our epic tours that combines it all!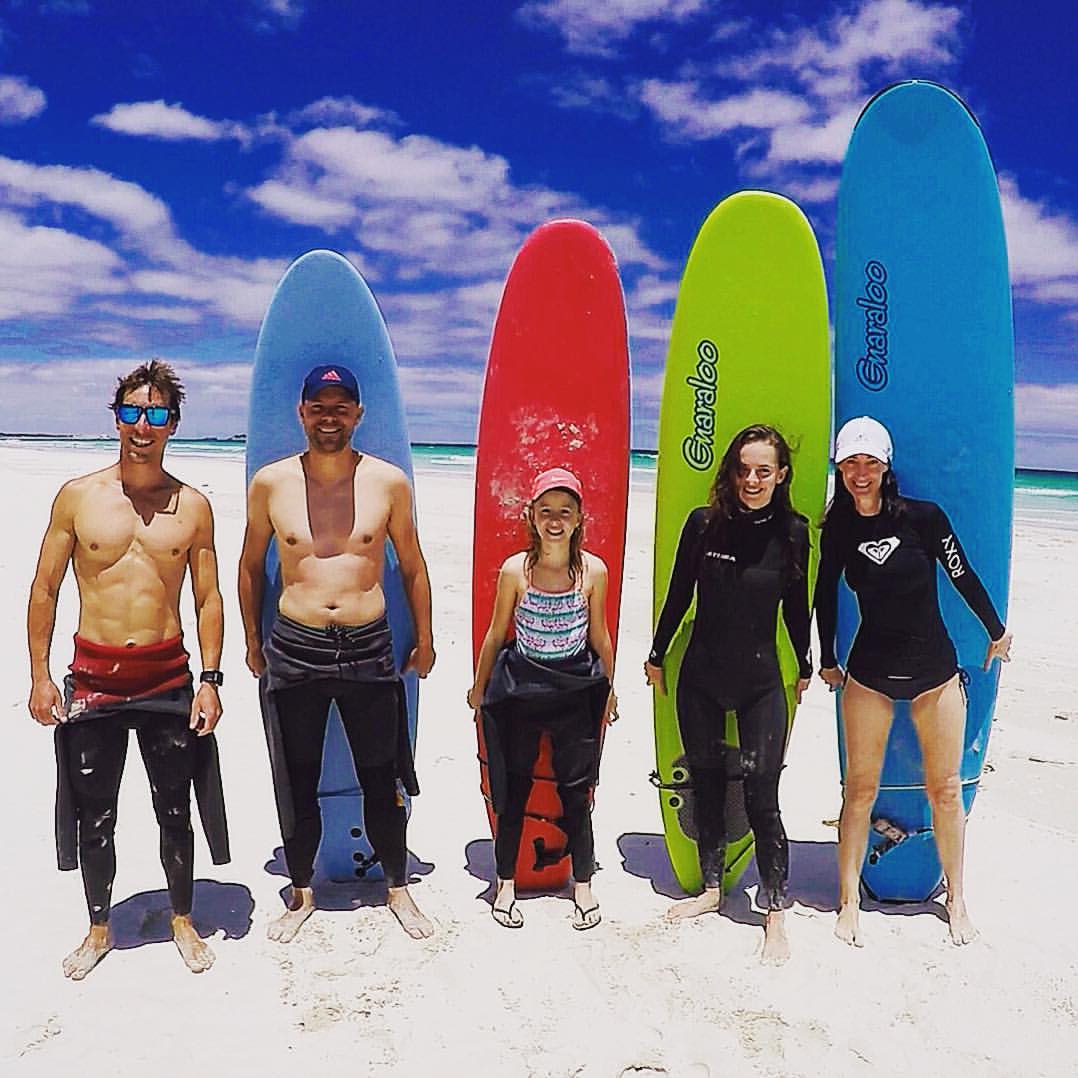 Jet Boat Adventure 
Along the coastline between the towns of  Yallingup and Margaret River, lie the ancient rock formations of Canal Rocks. Witness the spectacular landscapes and geological rock formations of the stunning Naturaliste Ridge up close.
Jump aboard and get your adrenaline pumping on the fastest jet boat in WA! Experience an unforgettable Canal Rocks & Indian Ocean Adventure, whilst you traverse through the amazing canals of Canal Rocks and Sugar loaf rock. Expect to see seals, dolphins, sea lions and bird life. limestone caves, amazing surf breaks and historical sites.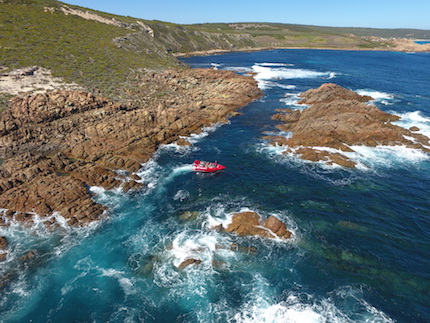 Explore Margaret River's Caves
The Margaret River region has over 150 ancient limestone caves, with limestone and crystal formations that date back to over 350,000 years ago. Explore the epic underground worlds of Ngilgi, Lake, Mammoth and Jewel Caves. These caves are open to the public and have amazing boardwalk systems, to get you deep down into cave exploration. We have a range of Cave tour options, including indigenous cultural tours.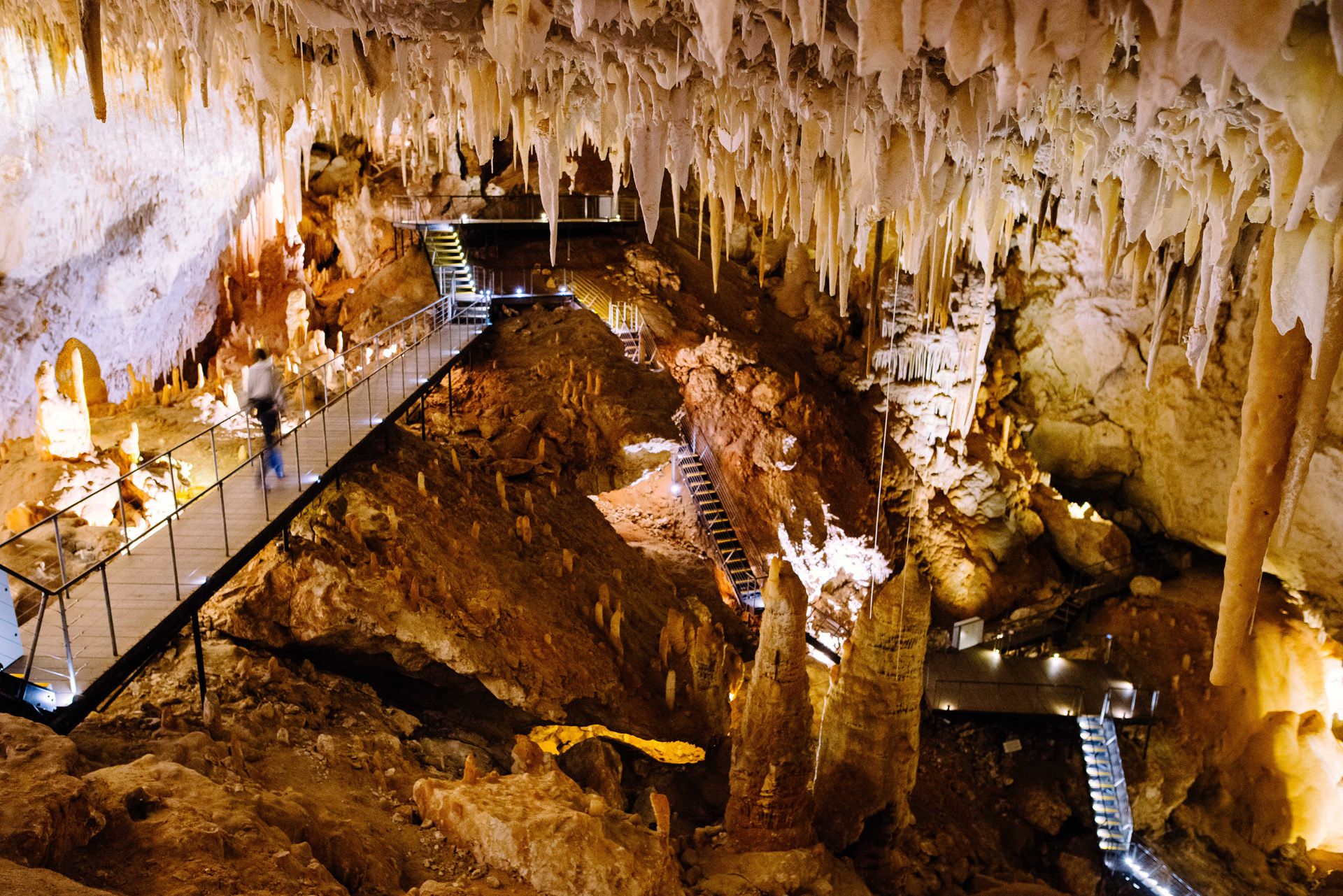 Mountain Bike Ride the forests of Margaret River 
The most exciting way to explore the Margaret River region is on two wheels. With over 500kms of world class mountain biking trails, through forests, national parks and stunning coastline, it's the best way to get out into nature and recharge your batteries.
We have a range of tours that will have you riding through the Giant Karris, visiting a few secret caves along the way, Mountain Biking your way to a guided tour of a million year old cave 85 metres underground.  These are easy trails so you don't have to be a pro to join one of these tours!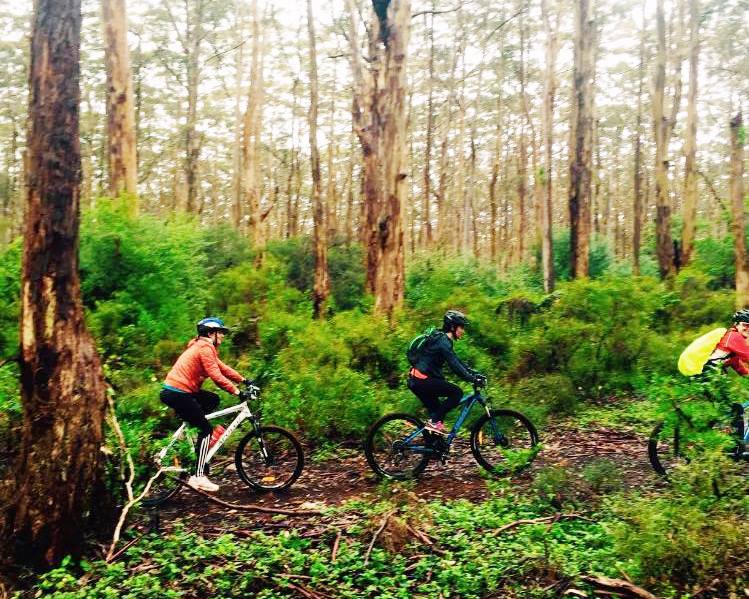 Canoe the Margaret River and explore all the natural wonders
Don't just visit the Margaret River region for the wineries, instead grab a canoe and paddle the Margaret River and truly immerse yourself in nature. Walk the Cape-to-Cape track, meet a winemaker, take a 4WD trip to the indigenous dreamtime site of Meekadarabee Falls, see wildflowers and whale and bird watching (seasonal).  This is a unique and personalised experience where the guests are catered for by an award winning tour guide.  A top selling tour in the region!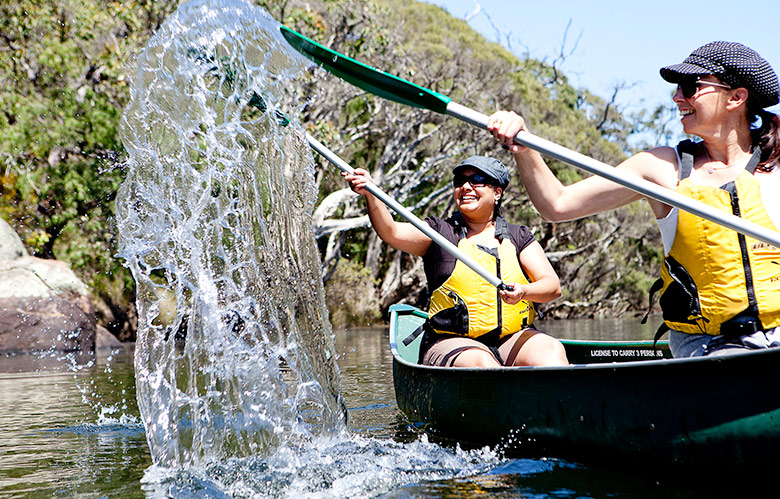 Perth Bucket List
Our beautiful city has so much to offer within a short drive of the city. We have nature, wineries and idyllic beaches, right on our doorstep. One of our most favourite tours on our Perth bucket list is to Swim with Wild Dolphins and this is just 45mins from the city and one of the best day tours we've ever done. We also like to escape to our little island getaway Rottnest Island, or check out all the new cool bars that pop up on the scene by joining an amazing walking tour. There is just so much to do without going far at all, that you can plan your weekends for the year!!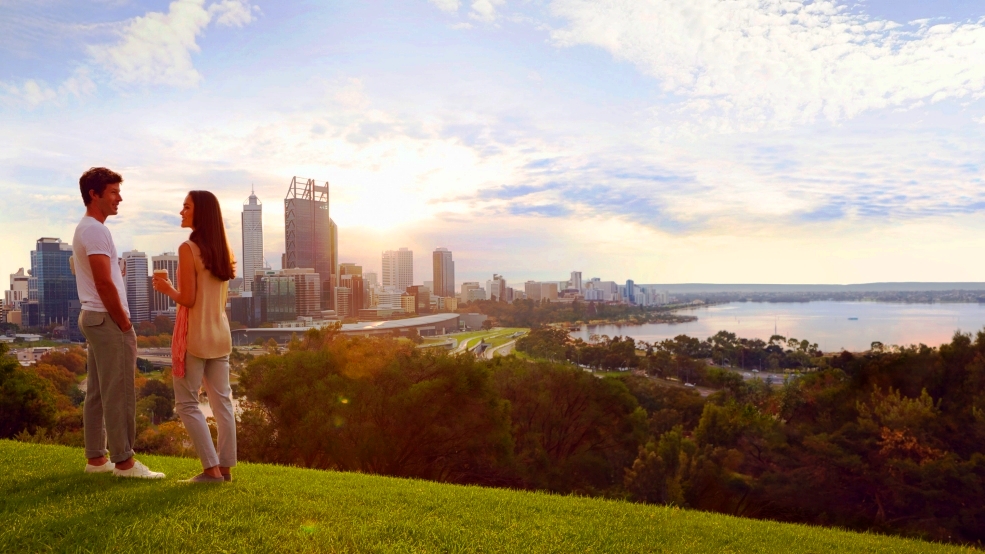 Swim with Wild Dolphins
Have you always dreamed of swimming with wild dolphins? An experience of a lifetime to tick off the list. Just a day trip from Perth city and you can make this dream a reality. Up to 200 local onshore bottle nosed dolphins live in the bays of Rockingham and have come to know our tour crew as friends.
Slip into the water with your group and tour leader, who will tow the group through the water with their underwater scooter and get you right up close to the dolphins. Hear them clicking and whistling, as the swirl around you in the water. They are as fascinated by you as you are by them. Don't miss out on this breathtaking experience.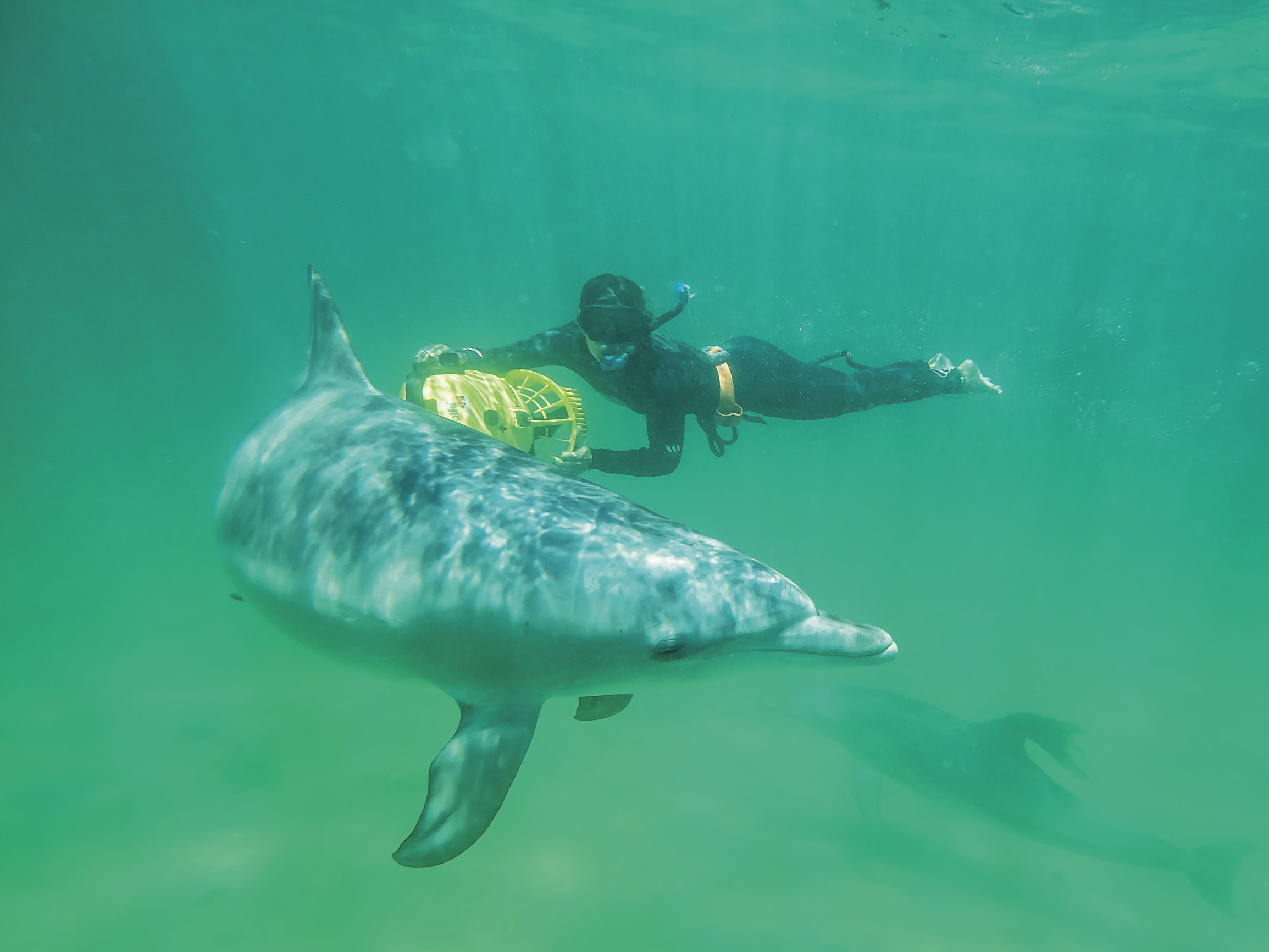 Rottnest Island for a Quokka selfie!
The cutest trend in Australia right now is the Quokka Selfie. That's right, having your photo with what has been dubbed as the world's happiest animal and as Perth locals, we love to get away back to nature with just a 45 minute ferry ride to visit our little furry friends.
There's no cars, so you just ride your bike or catch the bus around the island to explore, stopping at your favourite secluded bay to swim and snorkel, you may even encounter seals or dolphins. Climb to the top of the lighthouse for views over the ocean. Sit back at the pub and enjoy an Aussie beer or fish and chips and stay a while longer at some of the beautiful accommodation on the island.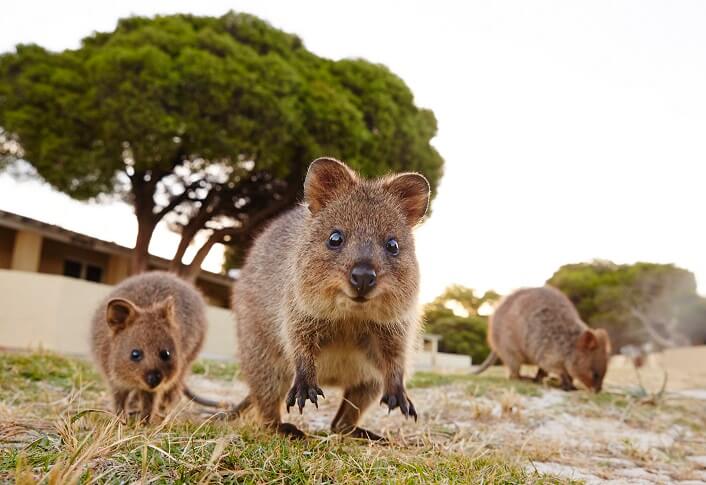 Surf Wave Rock in Australia's Golden Outback
Visit one of Australia's most incredible natural monuments, Wave Rock located in Hyden, a small town approximately 3 1/2 hours drive from Perth. This has to be on of our most popular full day tours from Perth that thousands of visitors choose to visit when they come to WA.  
Wave Rock is a natural rock formation shaped like a tall breaking ocean wave. The world famous granite cliff stands 15 meters tall and 110 meters long.  Our day tours out to Wave Rock include visiting the widlfowers in season, seeing indigenous rock art, the Wheatbelt time of York with its quaint historic buildings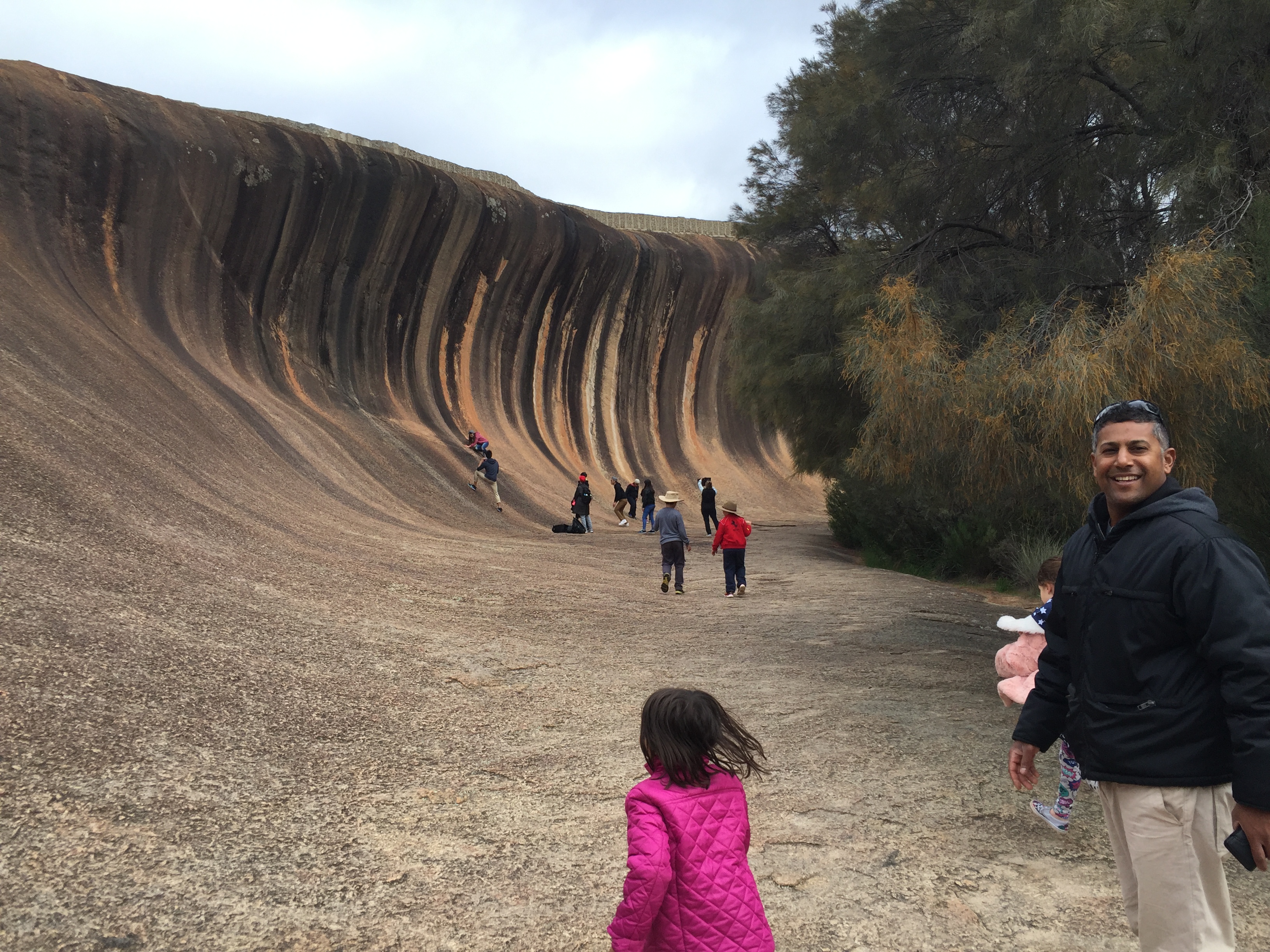 Bus, Tram & Cruise around Perth & Fremantle
Naturally on any bucket list when you visit a new place, a city tour is ideal.  On what is called a BLT - Bus, Lunch and Tram tour you see the best of Perth by double decker bus, visiting Kings Park, the Bell Tower, Perth Mint and many other attractions at your own pace.  Then you cruise the Swan River, the heart line of Perth and take in all the views of the river down to the cosmopolitan town of Fremantle, or Freo as the locals call it! In Freo jump aboard the historic tram to learn all about the fascinating history of the port city.  Then a return cruise back to the city and enjoy a buffet lunch whilst aboard.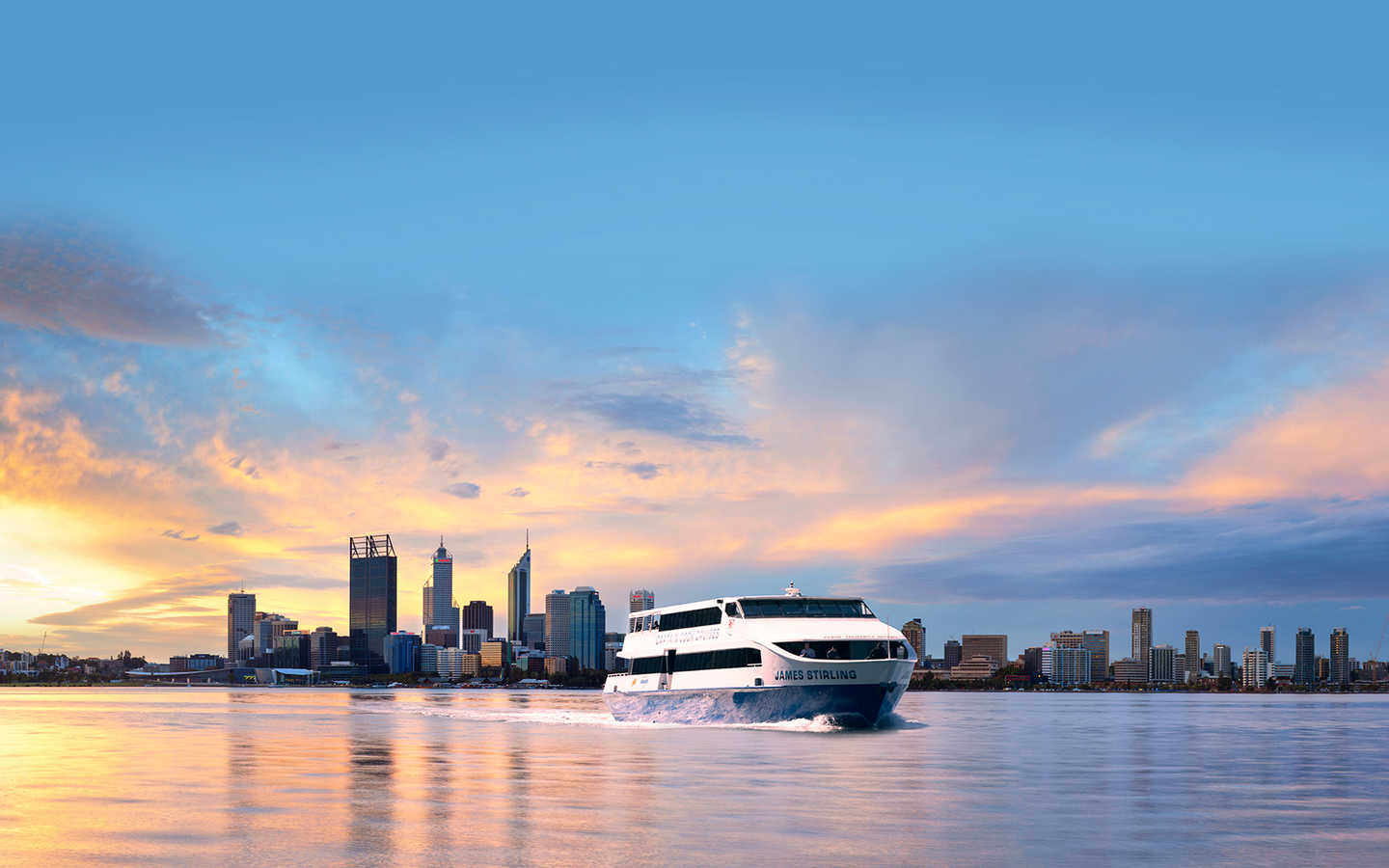 Explore Perth's thriving Small Bar 
Definitely added to our WA bucket list is exploring Perth's Small Bar Scene. Popping up everywhere around the CBD and outer suburbs are rooftop hot spots and hidden lane-way gems. So we recommend you get out and walk a little, eat a little and drink a little.  Over the course of the evening, in a small group, you visit three different small bars, spending about 45 minutes in each venue. Upon arrival, you will be greeted with some grazing food or a drink, depending on the venues you visit. During the time between venues, you will be guided through historical stories of the city, thriving street art, intriguing spaces and develop an understanding of what has transformed Perth.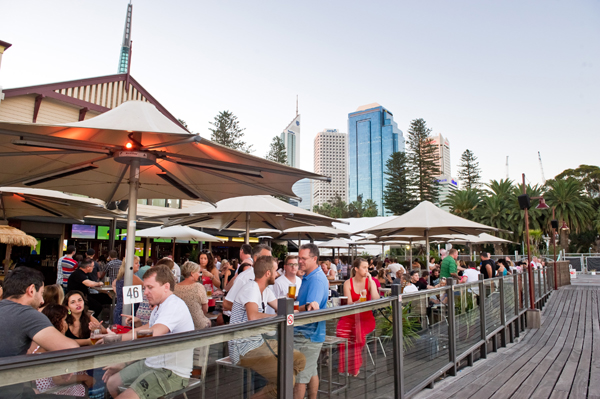 Sample the Swan Valley Wine Region
The Swan Valley has a lot to offer like the fact that it is the only wine region within a 30 minute drive of a major capital city in the world, its WA's oldest wine growing region and Australia's first Humane Food Region. This initiative is a regional commitment to supporting the welfare of animals and producing high quality, healthier, tastier food.  The Swan Valley Food and Wine Trail is a 32 km trail loop, of more than 150 wineries, restaurants, cafes, breweries, distilleries, art galleries, farm gates and a host of other attractions.  You can jump on a bus from the city, cruise upstream on the Swan River to a riverfront winery or jump on a guided tour from Perth CBD.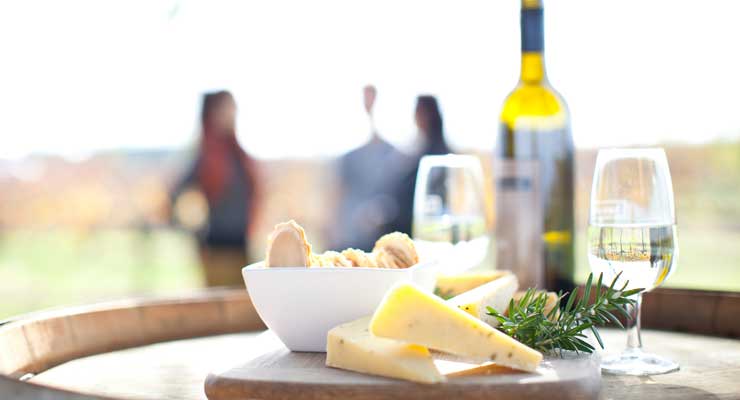 Dive with Sharks at AQWA
Those fascinated by sharks would love meeting the friendly Grey Nurse Sharks and all their fishy friends at AQWA. Plunge into the beautiful world of 'shipwreck coast' aquarium and come face to fin with sharks, stingrays and hundreds of stunning fish. With the Dive or Snorkel with Sharks Adventure, you'll enter our 3 million litre shipwreck coast (Australia's largest single aquarium) and be lead on an amazing, in-water tour by a PADI Divemaster. This is your chance to have a close encounter with giant sharks, loggerhead turtles, the world's largest stingrays and schools of WA's most prized and precious fish, like dhufish, pink snapper, kingfish, trevally and more!