Adelaide's most popular tours & experiences!
If you're visiting Adelaide and looking for the best things to see and do, check out our recommended day tours.  Adelaide is full of nature and beauty, culture and history and an incredible food and restaurant scene!  Check out our Top 10 Tours in Adelaide below.
Popeye River Cruise
Cruise along The Torrens River in the heart of the city in a heritage icon boat.  Enjoy pretty views as you relax for 45 minutes heading up stream.  An excellent way to get to the Zoo with the kids too!  We recommend this trip!
COST:  $15 adult | $8.00 child
Adelaide Zoo
Only a 15 min walk from Adelaide's CBD, Adelaide Zoo is home to Wang Wang and Fu Ni, the Southern Hempishere's only Giant Pandas! It's the second oldest zoo in Australia and set in stunning botanic gardens.
COST: $37 adult | $18 child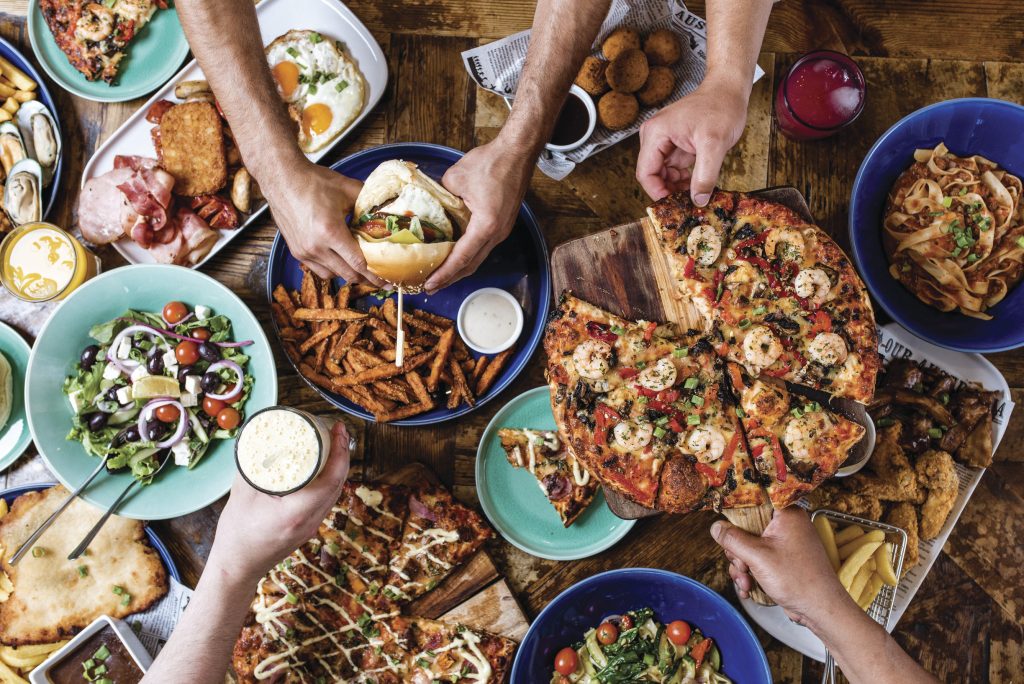 Adelaide Central Market 'Highlights' Tour 
Enjoy our gastronomic guide  exploring the culinary capital of South Australia with over 80-artisan food stalls, cafes and wine stores.  Indulge in delicious tastings on this tour that is perfect for groups or a couple of friends wanting to take themselves on a food journey!
COST:  $35 per person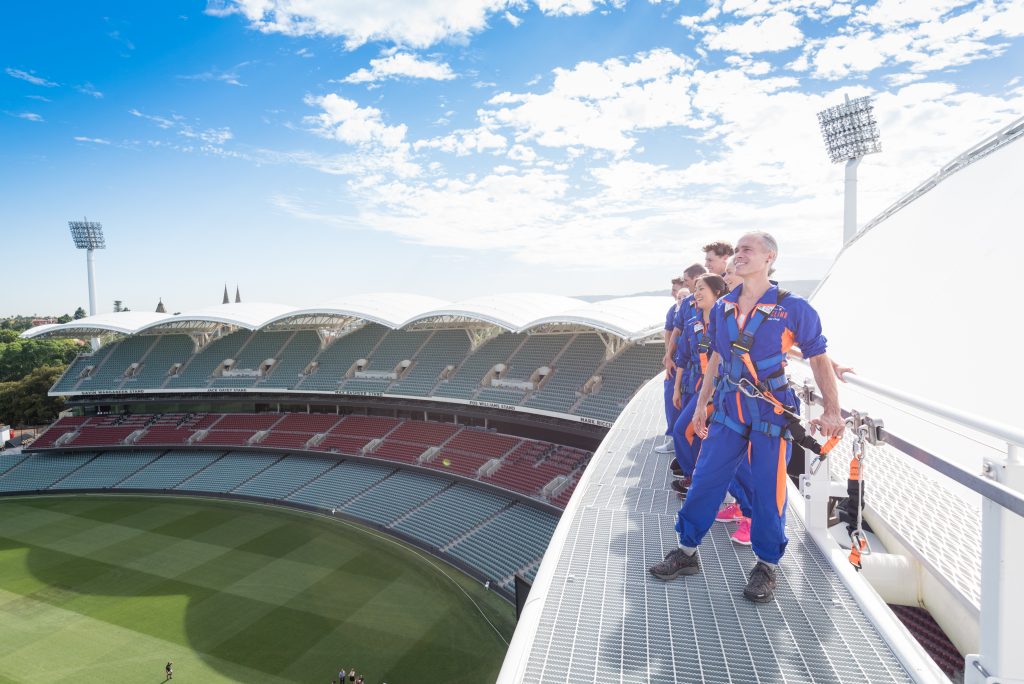 Adelaide Oval Day RoofClimb
Get ready to join one of Australia's most exhilarating adventures right in the heart of Adelaide. Experience views in every direction on top of Adelaide Ovals famous stadium.  The perfect way to fulfil the adrenaline for the adventure lover and kids aged 8yrs and above.
COST: $104 adult | $63 child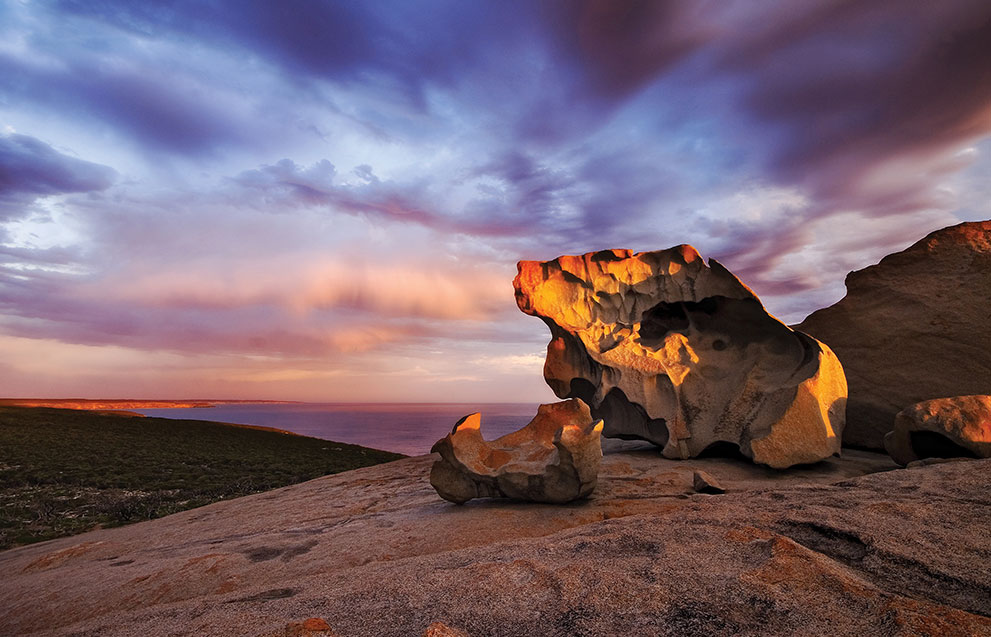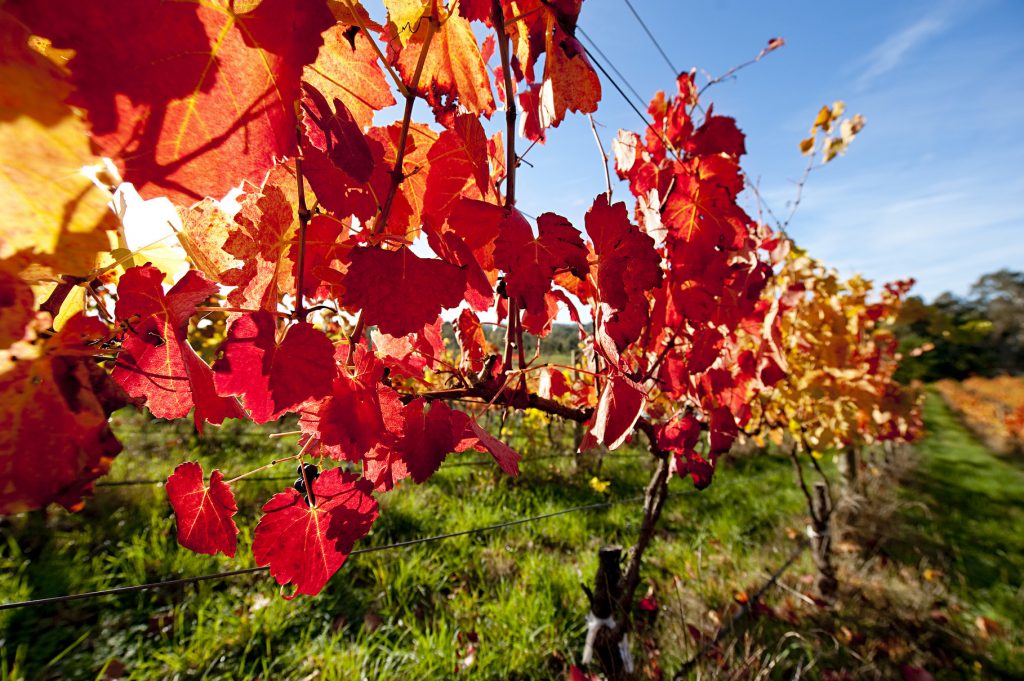 One Day Kangaroo Island Tour from Adelaide
One of our most popular day tours is Kangaroo Island. Visit Seal Bay on a beach walk, enjoy a delicious two course lunch and visit a Wildlife Sanctuary. Spend the afternoon at Flinders Chase National Park visiting Remarkable Rocks and see playful long-nosed Fur Seals at Admirals Arch.
Cost: $304 adult | $196 child
Adelaide Hills & Hahndorf Hideaway Tour
Visit Mt Lofty lookout to see the amazing sights of Adelaide before tasting award winning chocolates and cheeses!  Taste delicious wines at two Adelaide Hills wineries before enjoying a hearty German Lunch in Hahndorf. Amble time to explore many boutique shops, galleries, museums and cafes in Hahndorf.
Cost: $175 adult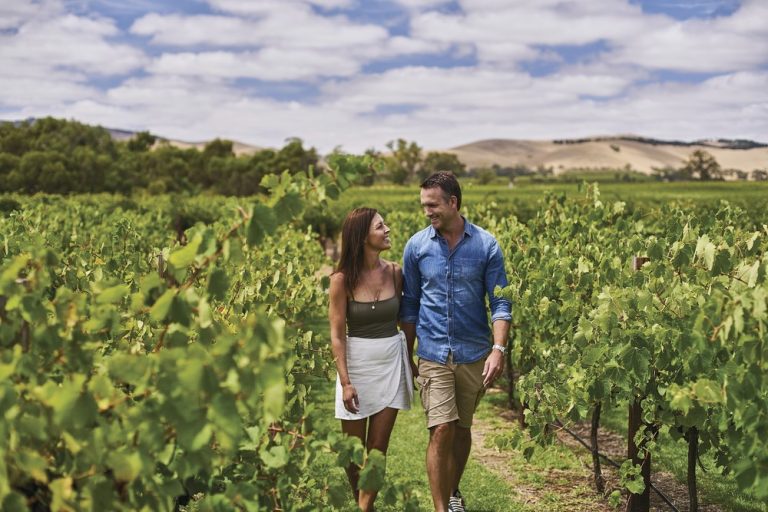 Barossa Valley Full Day Food & Wine Tour from Adelaide
$$ VALUE FOR MONEY $$ 
Sample some of the Barossa Valley's finest wines and gourmet food that has made this South Australian wine region an international icon. Travel through the city of Adelaide northwards to the world renowned Barossa Valley wine region.  Enjoy the change of scenery as you make your way into the vineyards of South Australia's premium wine region. Enjoy a small group tour including morning tea, visit Maggie Beers Farm Shop, a two-course lunch and wine tastings!
Cost:  $155 adult | $98 child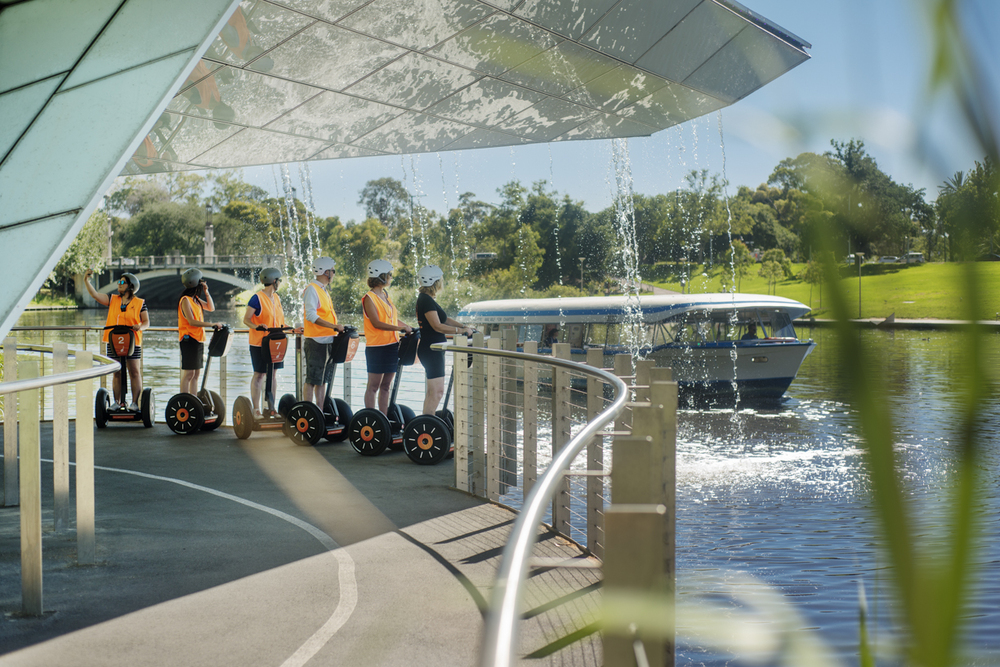 Historic Adelaide by EcoCaddy
EcoCaddy experiences provide authentic tours of the City of Adelaide. Glide through the intricate laneway network, parklands and green squares witnessing the city's architecture, history and heritage.  Gliding effortlessly along the streets, laneways, open spaces and hidden courtyards on electric-assisted pedicabs enables you to experience the city like never before.
Cost: $60 per person
Segway Sensations Adelaide Riverbank Tour
Experience a fun and all inclusive sights tour of Adelaide's Riverbank precinct by jumping on a Segway!  First get to know your Segway by learning the skills to ride and operate it before heading off taking in major attractions including Adelaide Oval, Adelaide Convention Centre, the Riverbank bridge, Adelaide Festival Centre and past the Adelaide Zoo.  
Cost: $89 per person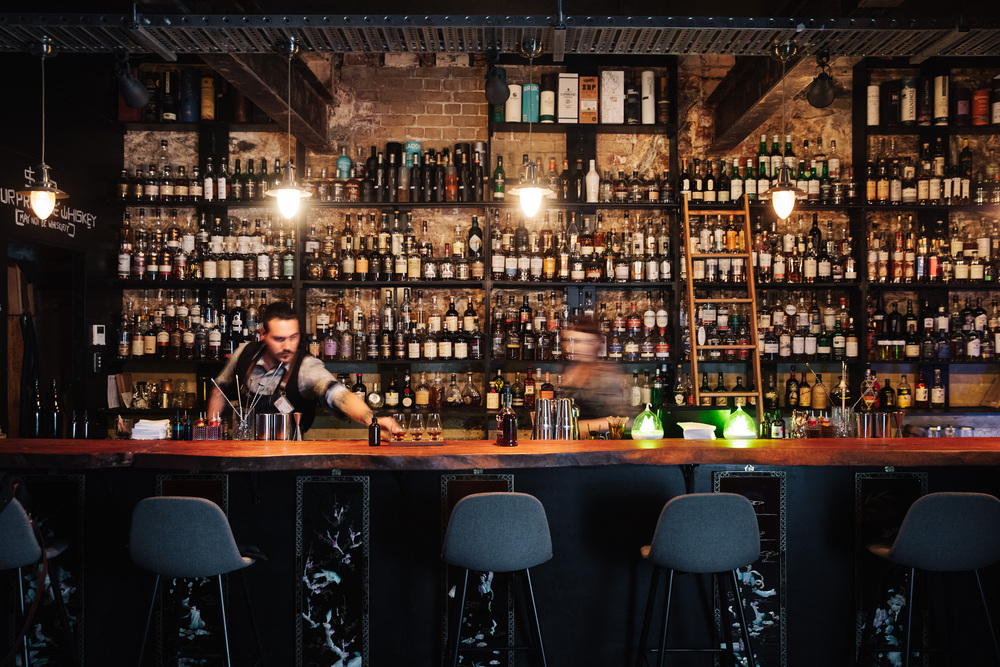 Adelaide Hidden Bar Walking Tour
On this walking tour of Adelaide's best hidden bars you will be guided by the expert locals Branden and Nathan.  Many of Adelaide's best bars are easily missed. A set of stairs or an ordinary door could reveal some of Adelaide's best kept secrets. This tour has a vibe of a night out with friends rather than a regular rigid tour group with an emphasis on providing an authentic local's perspective.  Six bars, six mystery cocktails and tapas all night!
Cost: $245 adult