During the months of June to August, Perth enjoys a mild winter so there's no need to stay indoors. We recommend getting out and soaking up nature and the great outdoors that Perth is renowned for. Have your photo with some cute Aussie wildlife at Caversham Wildlife Park, spot wild dolphins and sea lions of the Shoalwater Marine Park, or explore an underwater world at AQWA Aquarium of Western Australia.
For the foodie and wine lovers,  indulge in Western Australia's wine regions of the Swan Valley and Margaret River and take in the green countryside, or check out Perth's cosy small bar scene.
Maybe you prefer to chase the winter sun and head north of Perth, where the outback meets the ocean and you can immerse yourself in the amazing landscapes of the Coral Coast and North West regions. Including the world famous Pinnacles, Kalbarri and the otherworldly Pink Lake and the epic Broome and the Kimberley.
Check out our favourite winter experiences below and start planning your next break.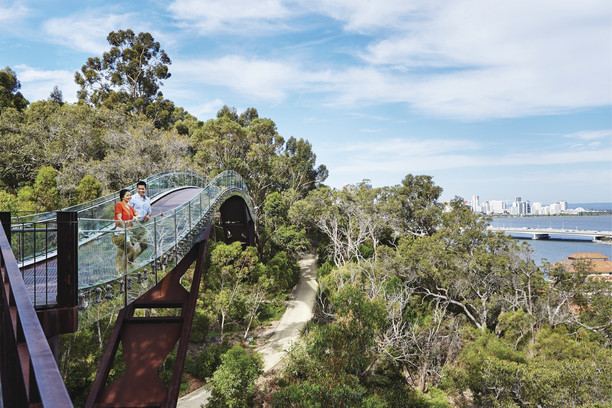 NATURE & WILDLIFE ENCOUNTERS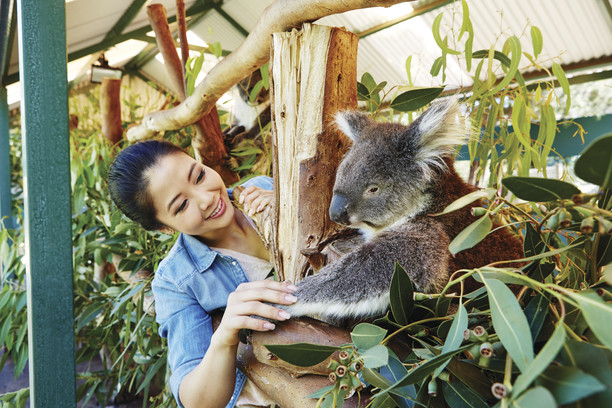 Caversham Wildlife Park
Spend the day at one of Perth's most incredible attractions, showcasing the largest private collection of native wildlife in Western Australia. Hand-feed the kangaroos, join the interactive farm show, touch a possum or lizard, meet a wombat and have your photo taken with koalas. All shows, talks, photo opportunities and animal food are included in the entry fee.
Price:
Adults: $30 | Child: $14
or Adults: $45 |Child: $30  
with Shuttle Bus Transfers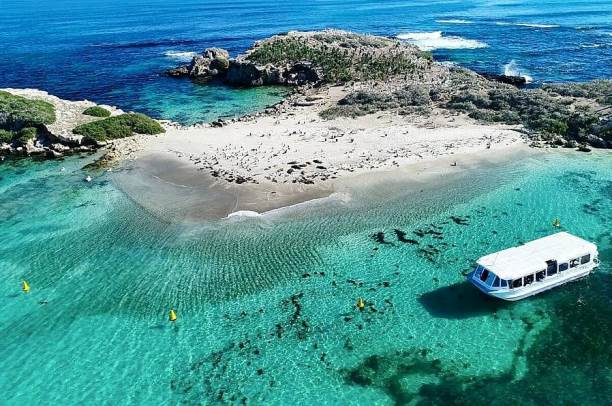 Penguin Island Wildlife Cruise 
Enjoy the scenic highlights of the Shoalwater Islands Marine Park and keep a look out for the wildlife! This 60-minute glass bottom boat cruise takes in the ruggedly spectacular coastlines of Penguin, Seal & Bird Islands and takes advantage of the best wildlife spotting opportunities of the day. The cruise disembarks on Penguin Island for a guided 30-minute walk that takes in the spectacular beaches, coastal lookouts and nesting seabirds of this stunning island nature reserve.
Price:
Adults: $39 | Child: $30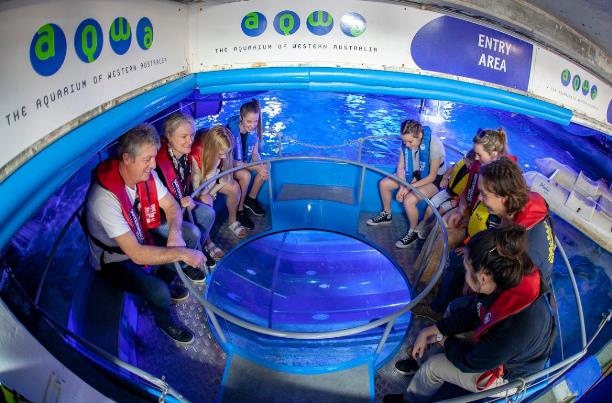 AQWA Glass Bottom Boat Adventure & Entry
Visit Perth's favourite aquarium AQWA located at the stunning Hillary's Boat Harbour just 20 minutes north of the CBD. Explore 12,000km of Western Australia's coastline in one day. Glide across the top of this aquariums 3 million litre tank on a 30 minute Glass Bottom Boat ride! Get a bird's eye view of the marine life while the large rays, sharks and turtles swim beneath your feet! Including general admission to AQWA valid till 5 pm.
Prices:
Adults: $40 | Children: $28
INDULGE IN FOOD AND WINE AND THE COUNTRYSIDE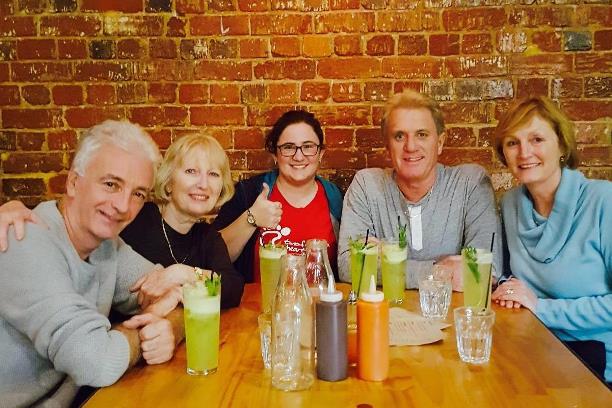 Eat/Drink/Walk Perth Small Bar Tour
Grab a group of friends and join this multi-award winning tour company (and one of our personal favourites) whose tours are designed to be conversational, informative, engaging and entertaining. Perth's original and best small bar tour will have you walk a little, eat a little and drink a little as you weave your way through the city's laneways. It will be one of the best nights you'll enjoy...something a little different!
Prices:
$55 per person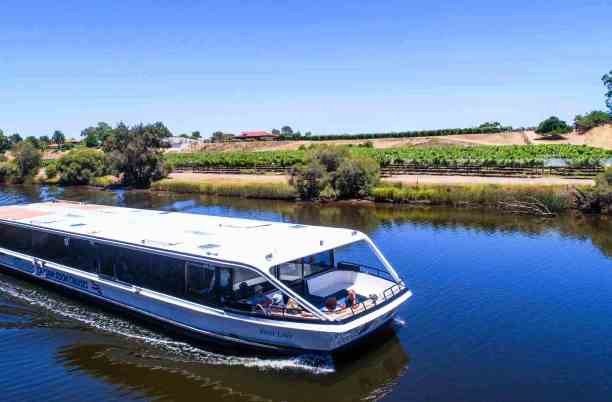 Swan Valley Gourmet Wine Cruise
Cruise along the river and get to know the Swan Valley a different way! Relax and enjoy the iconic city skyline and beautiful picturesque landscape as you escape the city and cruise leisurely into the upper regions of the Swan Valley. You'll be treated to a delicious, filling two-course lunch from the coveted Sandalford Estate following a tour of the winery and wine tasting! Enjoy live entertainment and desserts on the return cruise.
Prices:
Adults: $169 | Children: $123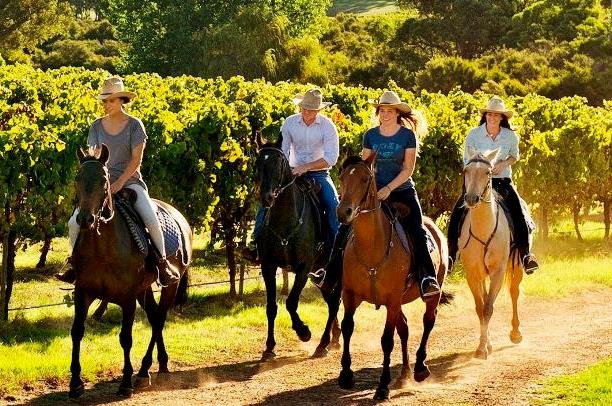 Margaret River Horse Ride Tour
Get outdoors on this lovely nature-based activity.  You will enjoy getting to know all the horses, especially the one you'll share an easy hour-long horse ride with, through the magical Margaret River countryside along the winding lush bush tracks.  Plenty of wildlife around too so be ready to spot a few kangaroos and plenty of birds.  This escorted tour is ideal for groups of mixed abilities.  On this tour the pace is relaxed however there is an opportunity to trot and canter on this ride if you wish.
Price:
$60 per person
HEAD NORTH FOR THE WINTER SUN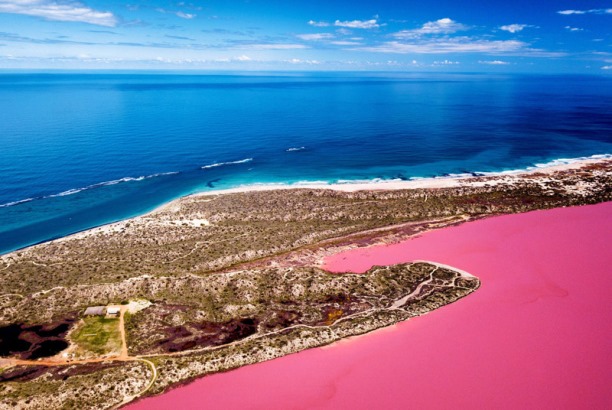 Abrolhos Islands, Pink Lake & Gorges Grand Flight
An epic 1hour and 45-minute scenic flight over Kalbarri, the Murchison River, Coastal Cliffs and Gantheume Bay, before making our way over the spectacular turquoise waters and coral reefs of Abrolhos Islands Archipelago. Next, we head to the Pink Lake at Hutt Lagoon with its pink hues created by the presence of carotenoid-producing algae Dunaliella salina. Continue back to Kalbarri via the Kalbarri National Park with many of its amazing wonders of nature only visible by air.
Price:
Adults: $299 | Child: $209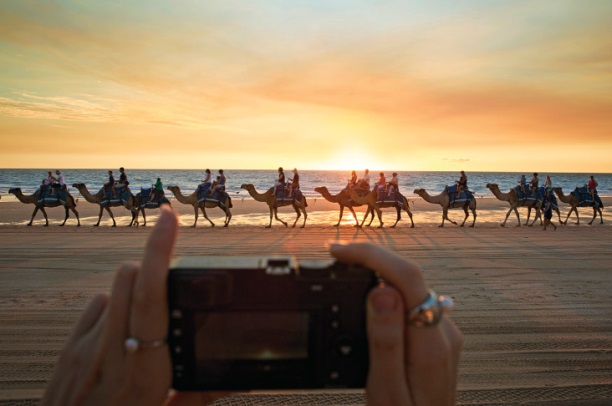 Broome 1 hour Pre Sunset Camel Tour 
A trip to Broome is not complete without jumping on the back of a camel and riding along on sensational Cable Beach. Meet Alison Bird- Broome's most respected and experienced camel operator, with over 30 years of experience working with these often misunderstood animals. Alison has caught camels, trained camels, brought up orphaned calves and been involved in camel export.
Price:
Adults: $40 | Child: $30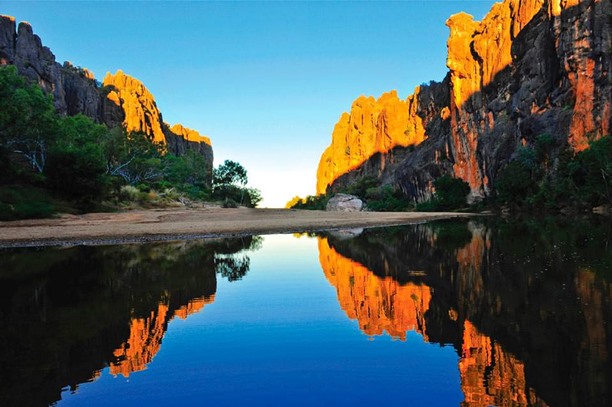 Full Day Windjana Gorge and Tunnel Creek Adventure
A day experiencing inland Kimberley. Visit the Kimberley's well-known icons, Willare Bridge, Fitzroy River, Prison Boab Tree, Myalls Bore, Gibbs River Road, Windjana Gorge and Tunnel Creek, Leaving you with a great insight into this fascinating part of outback Australia.
Prices:
Adults: $209 | Child: $149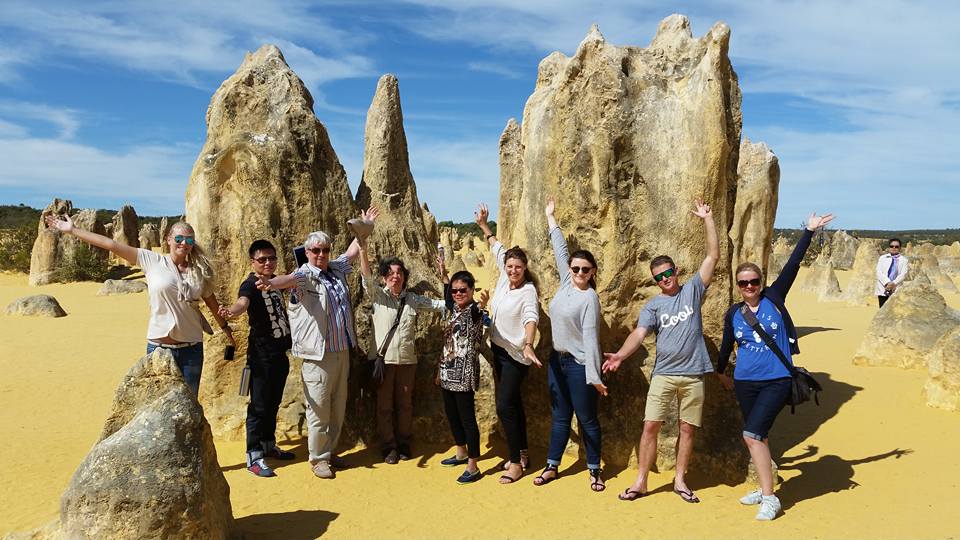 Pinnacles Magic #1 TRIPADVISOR 'Tours of Perth'
This tour company specialises in small group adventure tours in Western Australia with a passion for delivering authentic local experiences.
Listen to stories and learn about Nyoongar Aboriginal culture, meet native wildlife in their own natural environment, taste traditional Bush Tucker and have a go at playing the didgeridoo. Zoom down a massive sand dune on a sand board, enjoy a picnic lunch at the beach and join a fully guided tour through the magical Pinnacles Desert in Nambung National Park. You get to also visit the Pinnacles Discovery Centre on a great day out with one of Western Australia's most professional and knowledgeable tour guides. You'll enjoy a truly unforgettable tour experience, it's a day to remember.
Price: $155.00
BUY A DISCOUNTED PASS AND SAVE!