Book a lifetime experience SWIMMING with WILD DOLPHINS and
RECEIVE $100 BACK 
when you tell us all about it!!!
* Valid when 2 adults book and swim together and on return posting a review on our Facebook Page and Google within 7 days of your tour experience. Enter the PROMO CODE: DOLPHINS at check out to qualify for your $100 rebate. Valid only for bookings taken between 15 Sept - 01 Oct 2017. Subject to availability at time of booking.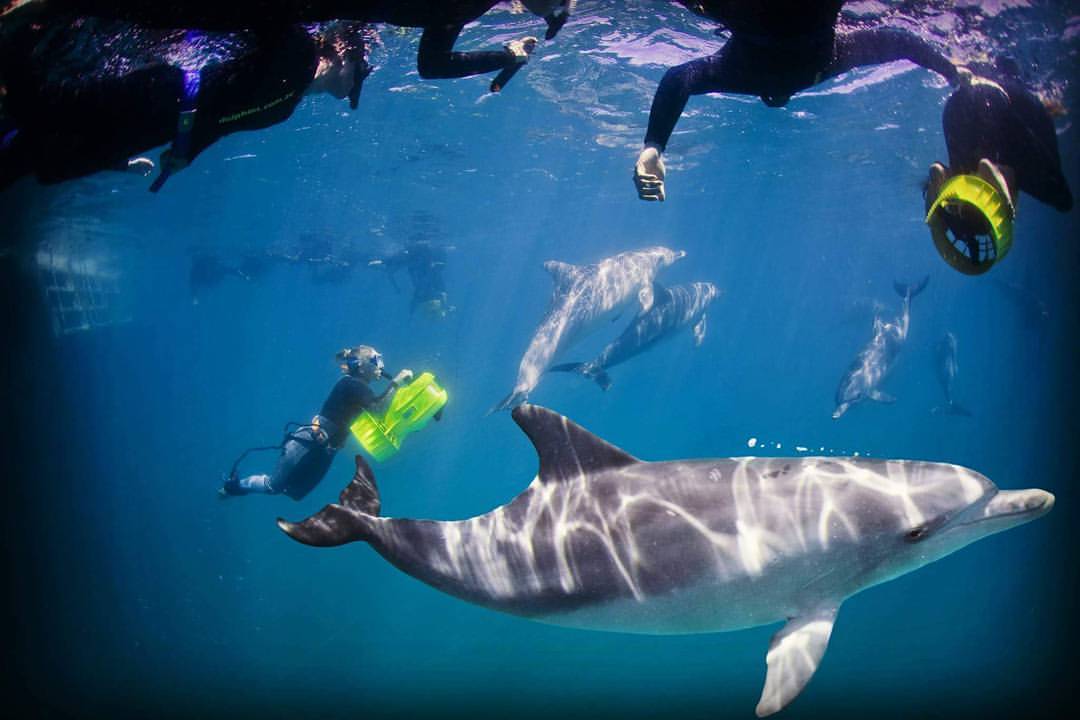 See our video of Swimming with Wild Dolphins below...
Have you always dreamed of swimming with wild dolphins? An experience of a lifetime to tick off the list. Just a day trip from Perth city and you can make this dream a reality. Up to 200 local onshore bottle nosed dolphins live in the bays of Rockingham and have come to know our tour crew as friends. Slip into the water with your group and tour leader, who will tow the group through the water with their underwater scooter and get you right up close to the dolphins.