Spring is in the air and Perth is at her best this season! Enjoy some spectacular natural wonders and urban adventures such as Wave Rock, wildflowers, wildlife encounters, whale watching, walk trails and exciting events. As the weather warms up there's no better time to get out and #goexplore …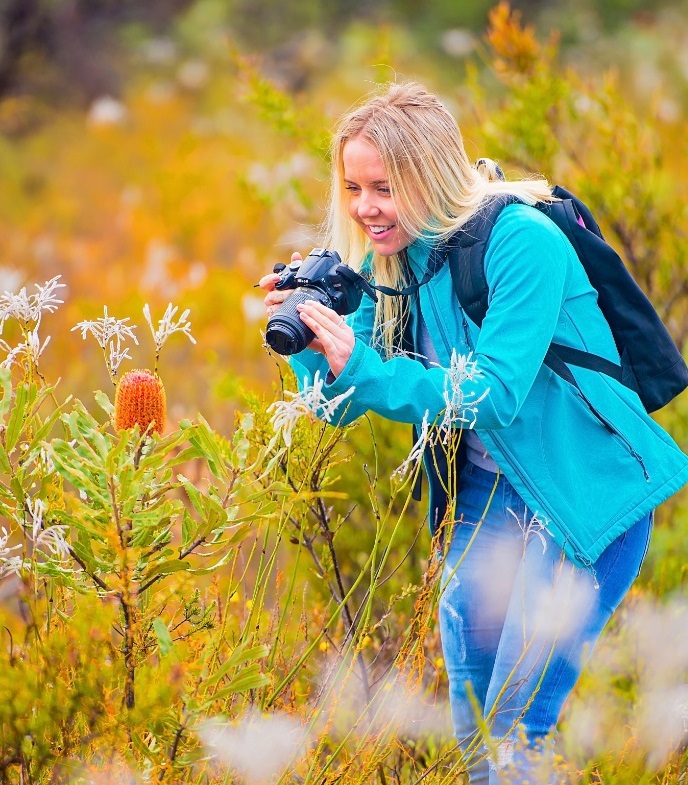 HEAD NORTH FOR NATURAL WONDERS...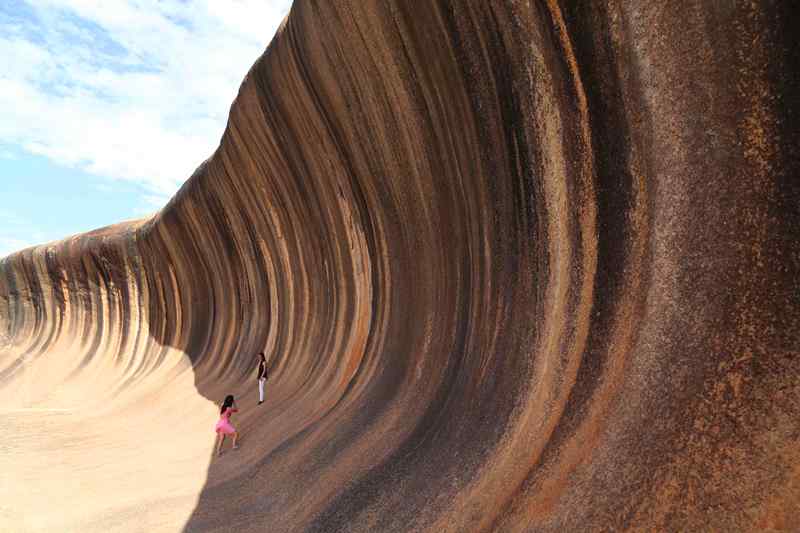 2 Day York, Wave Rock, Wildflowers -
* Save 15% *
Journey through the wheat belt region of Western Australia to Wave Rock, one of Australia's incredible natural monuments. Visit the historic township of York and view other significant geological formations of the area, including Dog Cemetery – a tribute to Australian working sheepdogs, Hippos Yawn and the Humps – unusual rock formations, famous Wave Rock, visit a Wildlife Park and Antique Lace Collection and wildflower hotspots.
Also, check out our Wave Rock day tour.
Prices: Adults: $482.80
Children: $368.90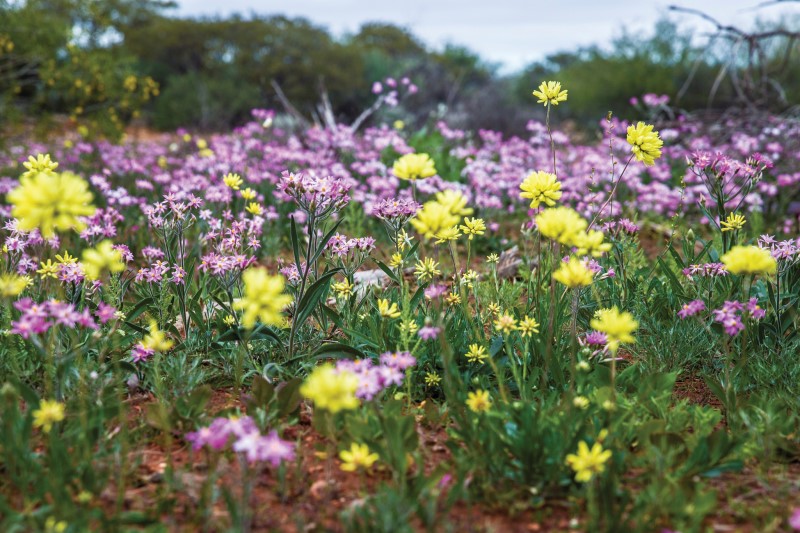 Perth's Best Wildflower Tour
Enjoy a relaxing day taking in the spring wildflowers. Your exact itinerary will be unknown until the day of departure to ensure you view areas with the most abundant wildflowers. With a botanical guide, you visit various locations on Perth's outskirts in search for the finest wildflowers. Kings Park is renowned for its guarantee of wildflowers but also areas such as Wireless Park, Toodyay and Gingin are also prolific at various times.
Prices: Adults: $169
Children: $95
Pinnacles Magic #1 TRIPADVISOR 'Tours of Perth'
Listen to stories and learn about Nyoongar Aboriginal culture, meet native wildlife in their own natural environment, taste traditional Bush Tucker and have a go at playing the didgeridoo.  Zoom down a massive sand dune on a sand board, enjoy a picnic lunch at the beach and join a fully guided tour through the magical Pinnacles Desert in Nambung National Park, where you will also visit the Pinnacles Discovery Centre.
Prices: Adults: $165
Children: $80
ISLAND HOPPING AND WILDLIFE ENCOUNTERS...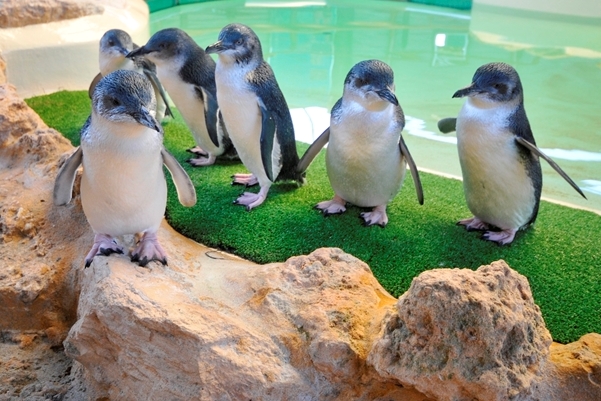 Dolphin, Penguin & Sea Lion Adventure Cruise
One of our Perth's most popular tours where you will get to see wild dolphins, sea lions and watch the penguin feeding at Penguin Island. This exhilarating cruise takes in the highlights of the spectacular Shoalwater Islands Marine Park (45 minutes south of Perth) before concluding on Penguin Island, home to WA's largest colony of little penguins.
Prices: Adults: $85
Children: $60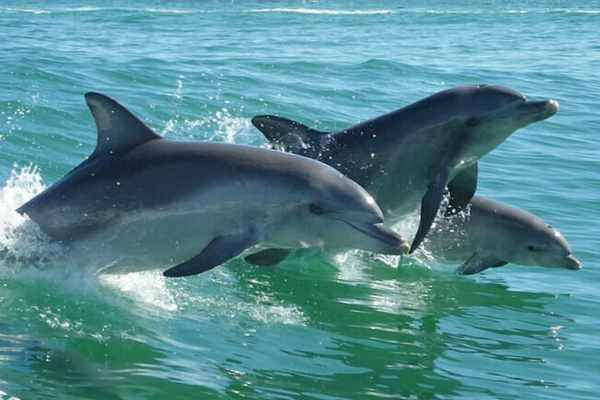 Swim with Wild Dolphins (ex Rockingham)
Live out your dream of swimming with wild dolphins with this amazing nature experience. Your adventure begins from Rockingham foreshore, cruising the sheltered bays and islands in search of the 180 local dolphins before slowing down to let the dolphins know we are keen to play. Once the dolphins and passengers are ready, it's time to jump in!
Prices: $179 per person
ON SALE - normally $215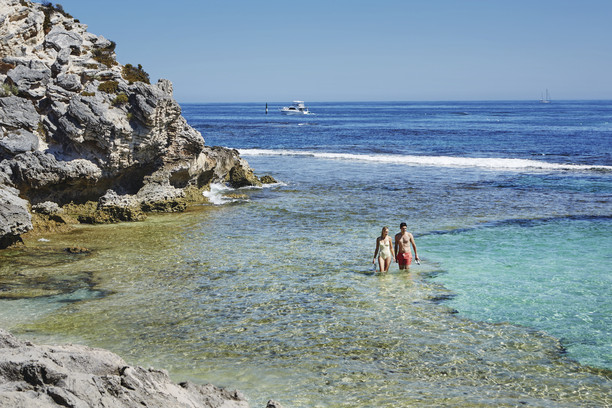 Rottnest Island with Sealink Ferry
Jump on-board Sealink Rottnest Island's newest vessel Quokka1 and enjoy all the comforts of the facilities. Just 35 minutes from Fremantle and you've arrived at beautiful Rottnest Island. Enjoy an amazing experience exploring the pristine nature and spectacular beaches, flora and fauna and quokka selfies on Rottnest Island. Discover the island's incredible history and amazing marine life at your own pace. Jump on a bike or a bus tour, even hire some snorkelling gear while you're there!
Prices: Adults: $67.50
Children: $35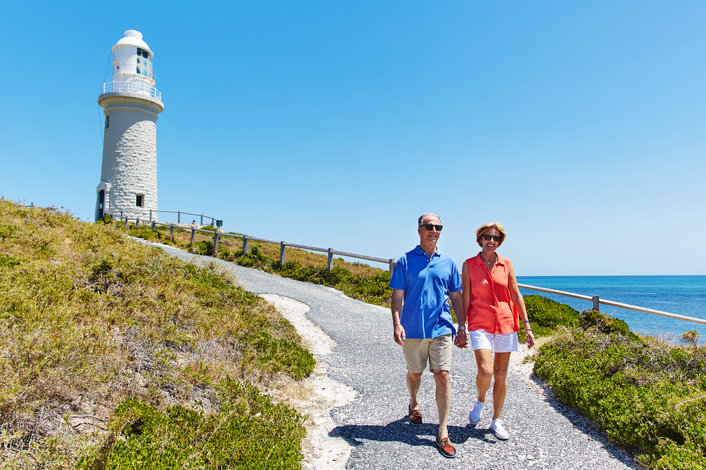 Oliver Hill Train & Tunnel Tour - Rottnest Island
Journey to the historical Oliver Hill Guns and Tunnels Fortification on board the unique Captain Hussey trolley train. This tour begins with an informative train ride passing some iconic and historical landmarks on the island. Upon arriving at Oliver Hill, be taken on a guided tour through the stunning tunnel system that once played a crucial role in Australia's military defence during World War II.   Price excludes ferry fare to Rottnest Island.
Prices: Adults: $29
Children: $16.50
EXPLORE THE CITY BY FOOT...
Perth Morning, Coffee, Culture & Art Tour
Start your day with a coffee (or tea), a dash of culture, art and history. Visit secret gardens, discover hidden art while learning about the city.  The tour will explore the Heritage Precinct of Perth, the old theatre district as well as former educational precincts. Enjoy a coffee/tea at a popular local cafe (included) and enjoy a wonderfully re-purposed heritage space in a forgotten area.
Prices: Adults: $40
Children: $20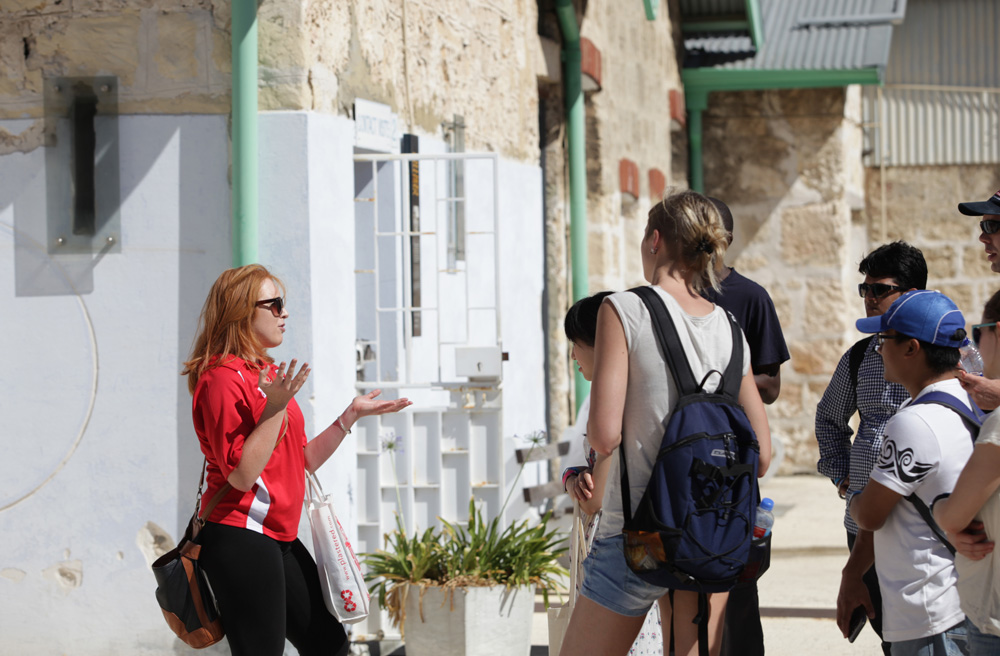 Convicts & Colonials Fremantle
This tour winds its way through Fremantle, which is renowned for its well preserved architectural heritage, including convict built colonial year buildings and one of the most notorious prisons in the British Empire, the World Heritage Listed Fremantle Prison. "Freo" is the birthplace of the "Swan River Colony" and home to some of the most amazing stories from colonial times in Australia.
Prices: Adults: $45
Children: $40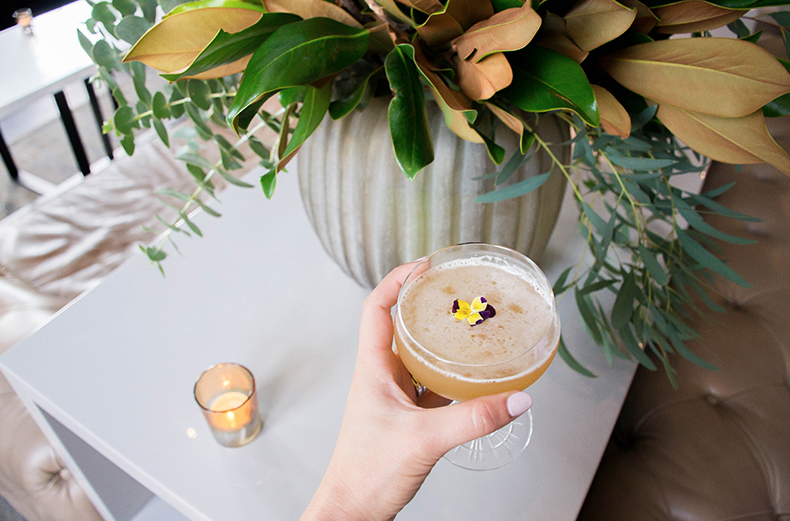 Cocktail Walking Tour of Perth
Unleash your inner cocktail critic on this walking tour that takes you to three of Perth's most stylish venues, where bartenders representing each bar will be competing for the best cocktail creation of the night. You'll be wowed by the way these mixologists make your cocktails. 3 delicious cocktails (included in the price). Grazing food will be provided at the second venue.
Prices: $99 per person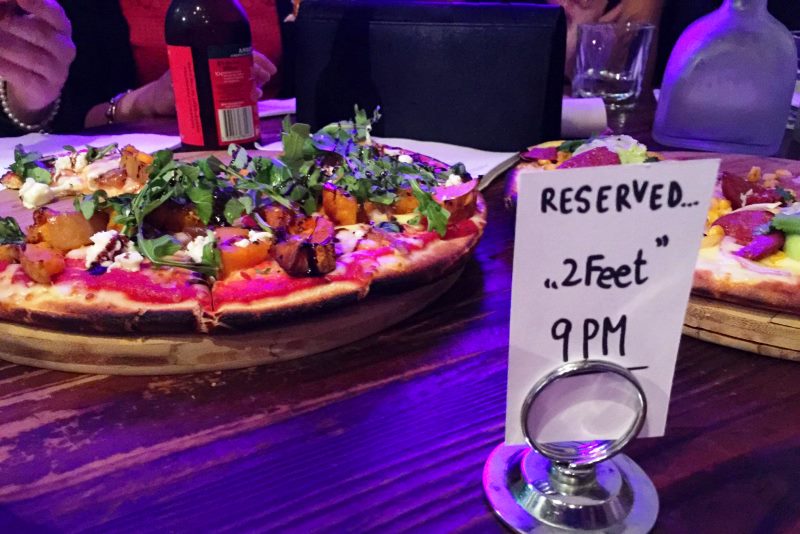 Eat/Drink/Walk Perth Small Bar Tour
Join this multi-award winning company (and one of our personal favourites) whose tours are designed to be conversational, informative, engaging and entertaining. Perth's original and best small bar tour will have you walk a little, eat a little and drink a little as you weave your way through the city's laneways. Join us to explore the city!
Prices: $55 per person
SPRING EVENTS IN PERTH...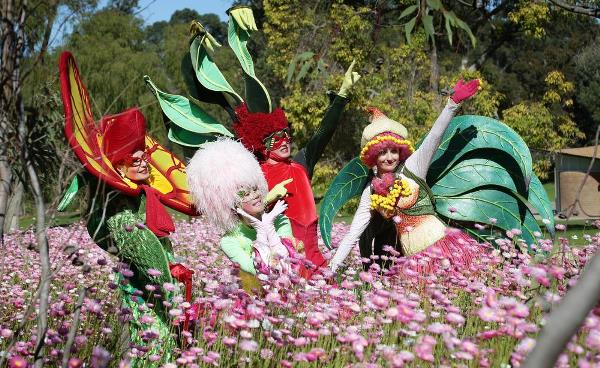 Kings Park Wildflower Festival
1 Sep - 30 Sep 2018
The Festival will host an extravaganza of events and activities for art lovers, garden gurus, keen conservationists and enthusiasts of the beautiful Western Australian environment. Free guided walks, exhibitions, live music, science talks and other activities will take place amongst a sea of wildflowers.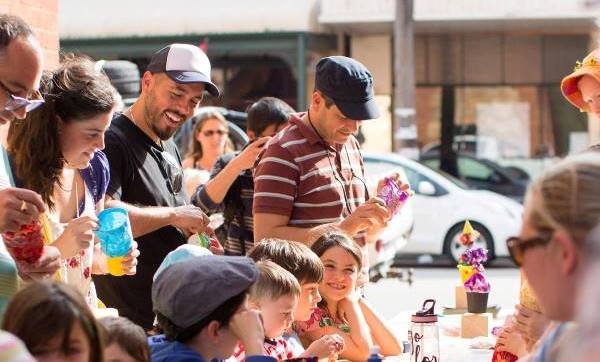 The Act-Belong-Commit 2018 York Festival
Sep 8th, 2018 - Oct 7th, 2018
York is the oldest inland town in WA, situated 97 kilometres east of Perth, an easy 1-hour drive east of the Perth CBD and the York Festival attracts thousands of people each year. The festival program includes the Running of the Lambs costumed obstacle event, the Hay Bale Challenge sculpture competition, and the history and drama of the Great Gold Hunt. A special highlight this year is the creation of three giant straw sculptures by Japanese artist Akira Moriya. Watch, or get involved in the construction of endangered Australian fauna.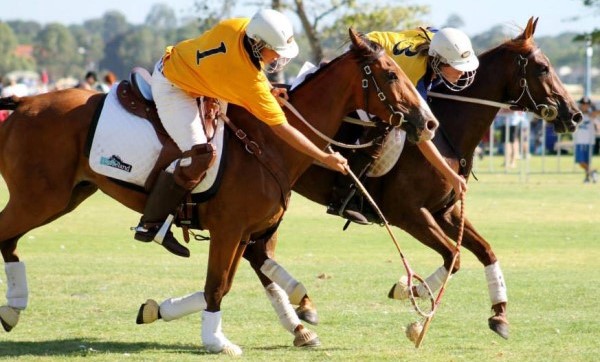 Swan Valley Australian Polocrosse Nationals 2018
Sep 30, 2018 - Oct 07, 2018
The Golden Jubilee of the Australian National Polocrosse Championships will be held at the Perth Polocrosse Club within the grounds of State Equestrian Centre. With up to 400 players competitors and 600 horses making a land-based pilgrimage from all over the country to participate, the Nationals will be one of the biggest events the local community has ever seen.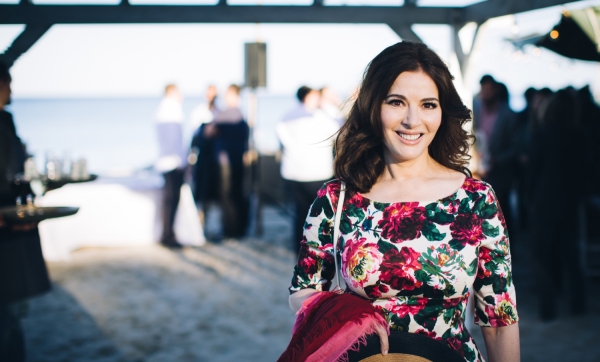 Margaret River Gourmet Escape
Nov 16, 2018 - Nov 18, 201
Food lovers rejoice: the renowned Margaret River Gourmet Escape festival is on again. Join this year's world-class line up of celebrity chefs – including Rick Stein, Luke Mangan, Guillaume Brahimi and much-loved food writer and TV cook Nigella Lawson – for three days of exquisite flavours in this exceptional wine region.  The festival brings together the world's best chefs, sommeliers and critics to host over 45 incredible events in over 25 unique and breathtaking locations in the region.