Plan your Whale Shark Swim
Whale sharks are the world's largest fish and can grow between 4 – 18 metres in length. They are completely harmless and feed on krill. They migrate to Ningaloo Reef each year to feed on the krill in the nutrient-rich waters there. Join us on an adventure of a lifetime snorkelling with these gentle Whaleshark giants in the stunning Ningaloo Reef between March and early August.
Our highly experienced, professional and fun crew will ensure your interactions with the biggest fish in the sea are relaxed, safe, and most importantly, unforgettable! We use spotter planes to locate the Whale Sharks and we may even spot more than one in a day, so you may be lucky enough to swim with two or more of these amazing creatures.
During our time on the water, we often spot even more incredible wildlife such as manta rays, dolphins, humpback whales, turtles to name a few. Your tour will include morning tea, lunch and afternoon tea, free time to snorkel the Ningaloo Reef, your wetsuit and snorkel gear, plus photo or video mementoes and transfers to and from your accommodation.
We have three tour options available choose from being on board a custom build 20-metre boat, or a sailing catamaran.
Prices start from $385 per person.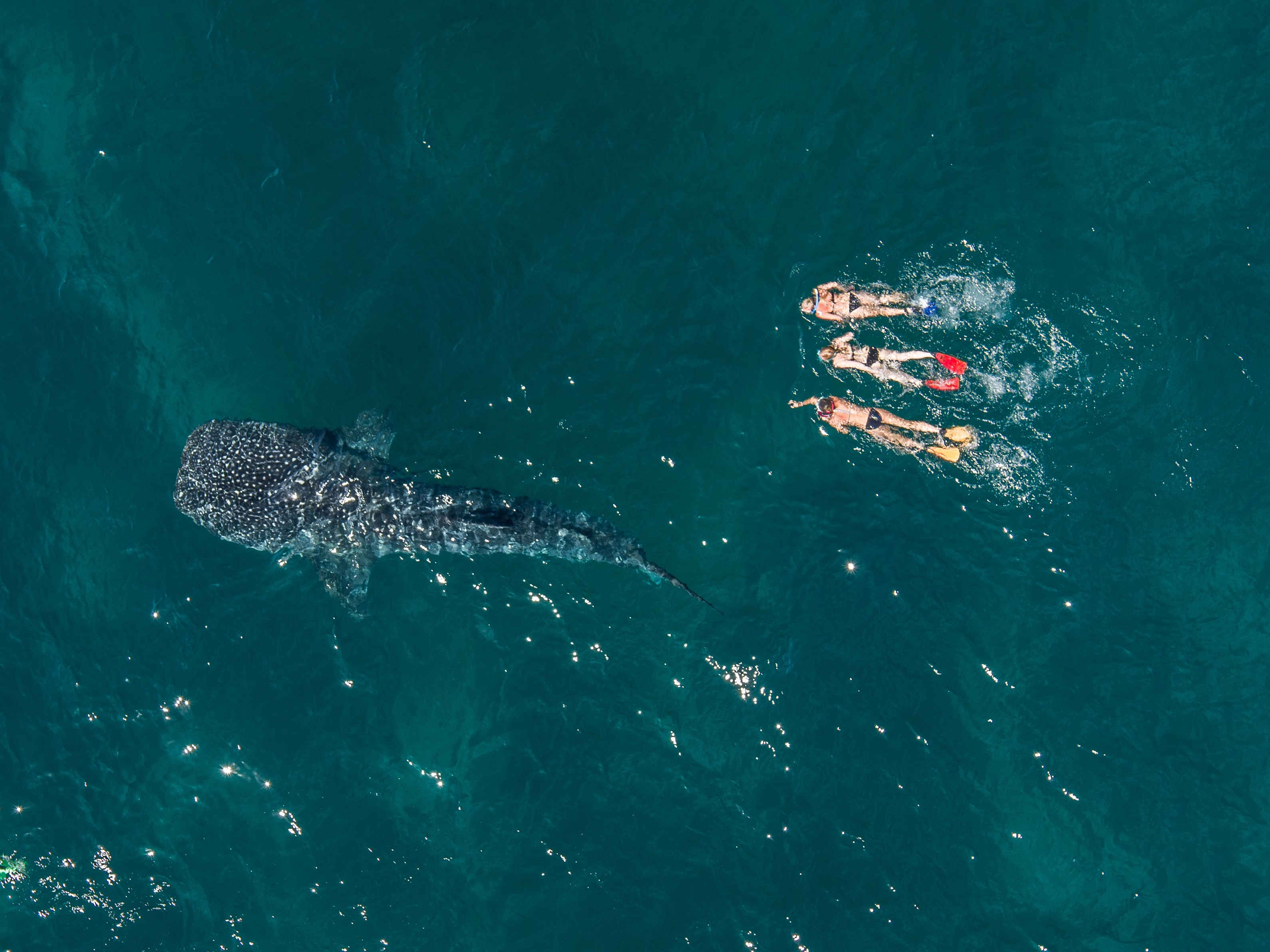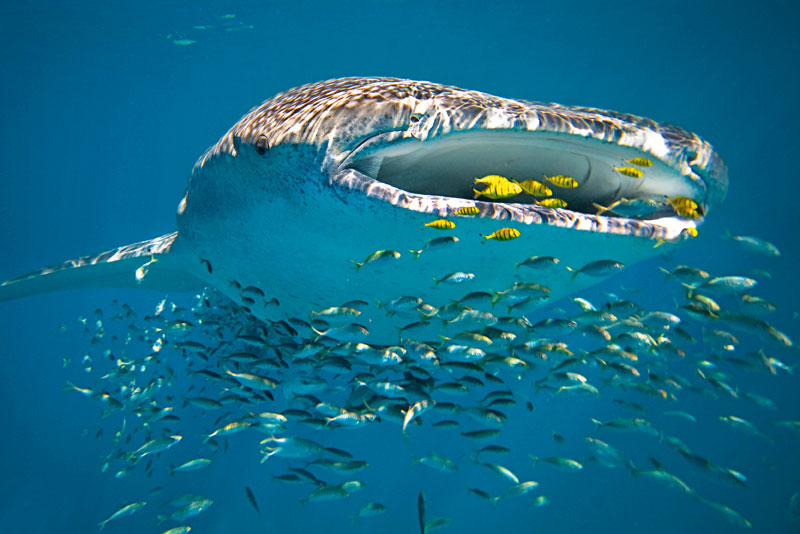 Plan your Ningaloo Adventure...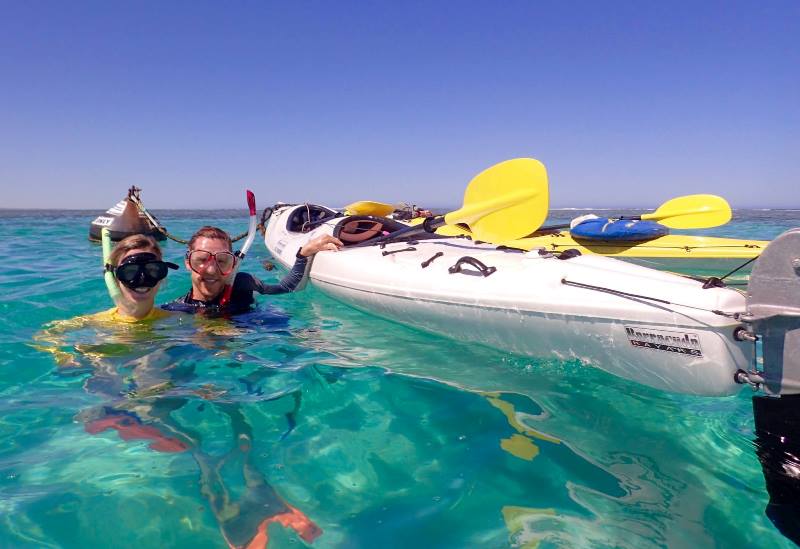 Lagoon Explorer - Full Day Kayak & Snorkel Tour
Our Ningaloo Reef Lagoon Explorer Tour is a great way to experience the magic of Ningaloo Marine Park. We pick you up from your accommodation in Exmouth and take the scenic drive into Cape Range National Park. Here we paddle off to explore the lagoon of Ningaloo, discovering the myriad marine life. Turtles, rays, reef sharks, schools of fish and seabird sightings are common; occasionally we see dugong and dolphins.
Price: Adults: $199 & Kids: $179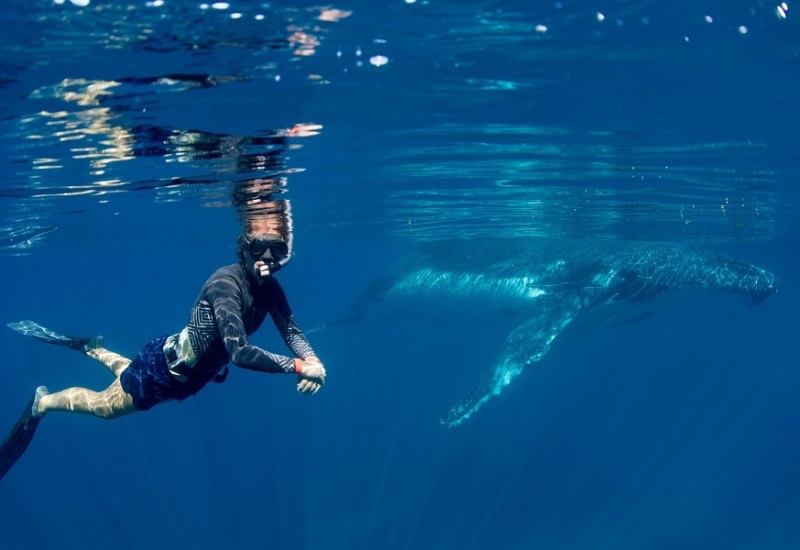 Ningaloo Humpback Whale Swim (Aug, Sept, Oct)
We then venture off to meet the Humpback Whales! The skipper heads the boat towards the Humpback Whales location. There's a buzz in the air, the excitement and anticipation mounts amongst crew and passengers alike. Our experienced crew will then identify the Humpback Whales that may want to interact with us.
Price: Adults: $350 & Kids: $280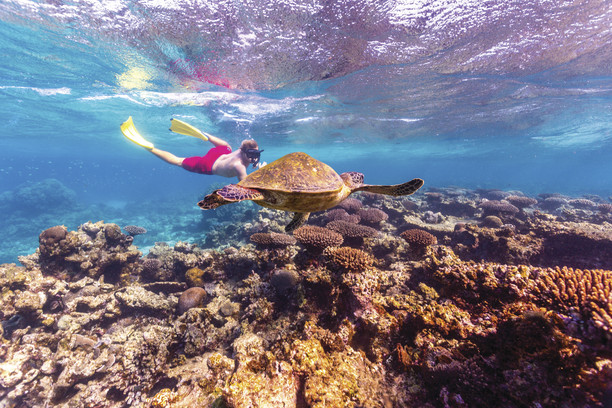 See our Ningaloo Short Breaks...
Stay a little longer and explore more of this incredible region. We have kayaking and camping adventures, through to luxury resort accommodation that you can combine with snorkelling, national park safari and whale shark swim tours. Check out all our options...
Explore more of the Coral Coast...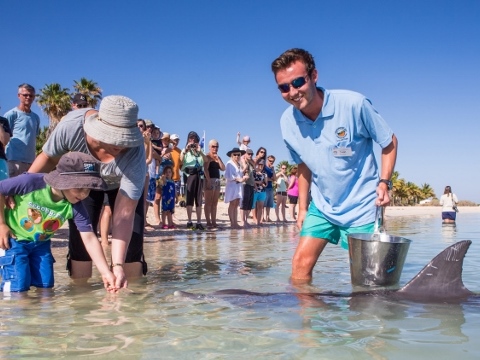 4 Day Monkey Mia Tour
Want to experience Australia's Coral Coast but don't have a car? This tour will allow you to experience 4 awesome days of scenery, adventure, hiking, wildlife interaction, Australian culture and a lot more! This is the perfect way to see the coast of Western Australia when you have limited time.
Price: $645 per person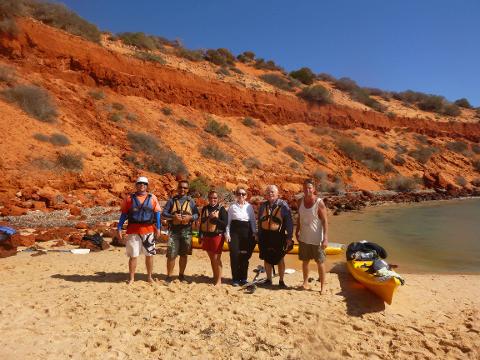 5 Day Monkey Mia Sea Kayak Expedition
The best way to visit this remote, isolated World Heritage area is by kayak, offering a unique view of the scenery and wildlife. As well as the famous Monkey Mia dolphins, there are dugongs, turtles, fish and rays. At night we camp out on beaches under clear starry skies. We use stable double expedition sea kayaks. Prices include all specialist gear, kayaks, food for the trip, 4WD trek to return at the end of the trip, as well as experienced and professional guides.
Price: $1,295 per person