EARLY BIRD SPECIALS - BOOK NOW AND SAVE!
Have you always dreamed of swimming with wild dolphins? An experience of a lifetime to tick off the list. Just a day trip from Perth city and you can make this dream a reality. Up to 200 local onshore bottle-nosed dolphins live in the bays of Rockingham, you can also bring the family to meet the little penguins and sea lions of Penguin Island in the Shoalwater Islands Marine Park.

SEE OUR AMAZING TOURS ON SALE BELOW...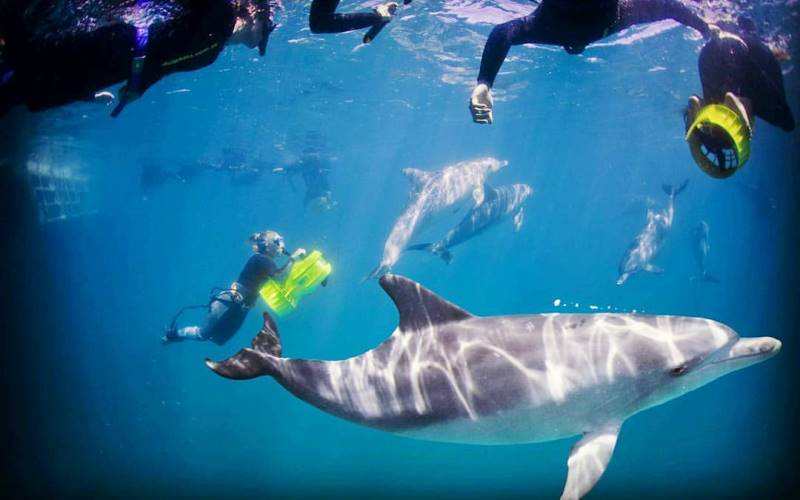 * SALE * Swim with Wild Dolphins (ex Rockingham)
Live out your dream of swimming with wild dolphins with this amazing nature experience. Your adventure begins from Rockingham foreshore (just a 7 min drive from the Penguin Island tour departure office), cruising the sheltered bays and islands in search of the 180 local dolphins before slowing down to let the dolphins know we are keen to play. Once the dolphins and passengers are ready, the skipper gives the command everyone's been waiting for - Go!
BOOK BY 31 AUGUST FOR $169.00 SPECIAL (was $215)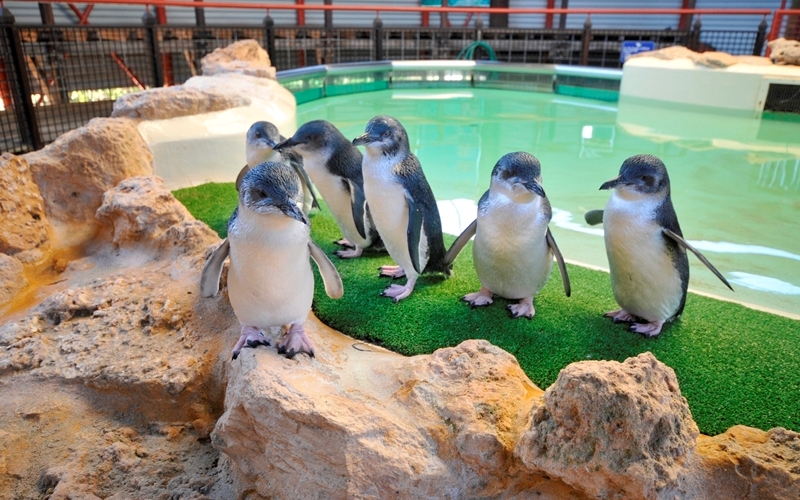 * SALE * Dolphin, Penguin & Sea Lion Adventure Cruise
One of our Perth's most popular tours where you will get to see wild dolphins, sea lions and watch the penguin feeding at Penguin Island. This exhilarating cruise takes in the highlights of the spectacular Shoalwater Islands Marine Park (45 minutes south of Perth) before concluding on Penguin Island, home to WA's largest colony of little penguins.
* BOOK BY 31 AUGUST FOR SPECIAL OFFER * $79 adults (was $85) & $49 children
Watch our video of Swimming with Wild Dolphins…
Watch Destination WA's video of Penguin Island Adventures…