Just an hour and a half north of Perth is the ideal holiday destination of the Turquoise Coast. Boy does it live up to its name, with crystal blue waters and pristine white sand beaches this gem of a region has so much to explore…
The region comprises the charming coastal towns stretching from Ledge Point, Lancelin and Cervantes to Jurien Bay and Port Denison. To the inland wildflower hotspots of Dandaragan and Badgingarra.
Things to see and do on the Turquoise Coast:
Visit

Yanchep National Park

on the journey north.

Meet koalas, kangaroos

and picnic in the beautiful surrounds of the park, explore the

crystal caves

, learn about Aboriginal Noongar culture on an

Indigenous tour

.

Adventure in the

Lancelin Sand Dunes

, Australia's premier sandboarding destination, where pure white sand rises three storeys high.

Cervantes is a little seaside town full of natural wonders including the world famous

Pinnacles Desert

, the

Lake Thetis Thrombolites

- one of only five thrombolites, or 'Living fossils', sites in WA, Learn all about the Western Rock Lobster and enjoy a fresh seafood lunch at the

Lobster Shack

.

The town of

Jurien Bay

boasts stunning untouched beaches like

Sandy Cape

, snorkel or dive the incredible

Jurien Bay Marine Park

, where you can meet the rare Australian

sea lions

on an eco-snorkelling tour, or for the adventurous join a

skydiving tour

over the amazing coastline.

Inland from the town of Greenhead visit

Lesueur National Park, wildflower hotspot

and home to over 900 plant species – 10 per cent of Western Australia's known flora.

Inland from Leeman, discover the

Stockyard Gully Caves

.

The inland farming towns of

Dandaragan and Badgingarra

boast some of the state's most

vibrant wildflowers

.
Let us do the driving! Join a day tour of Perth and the Turquoise Coast region...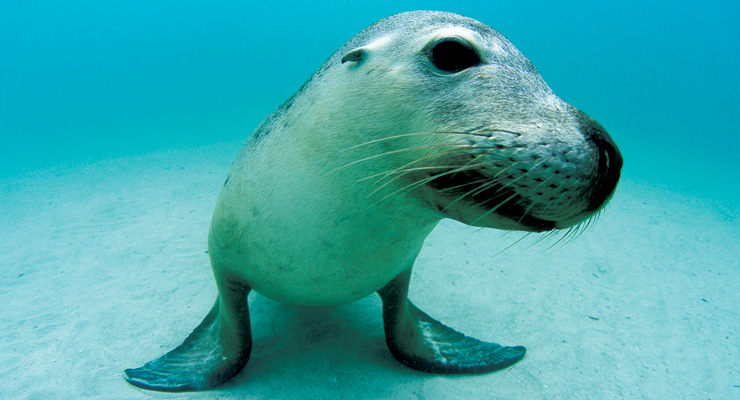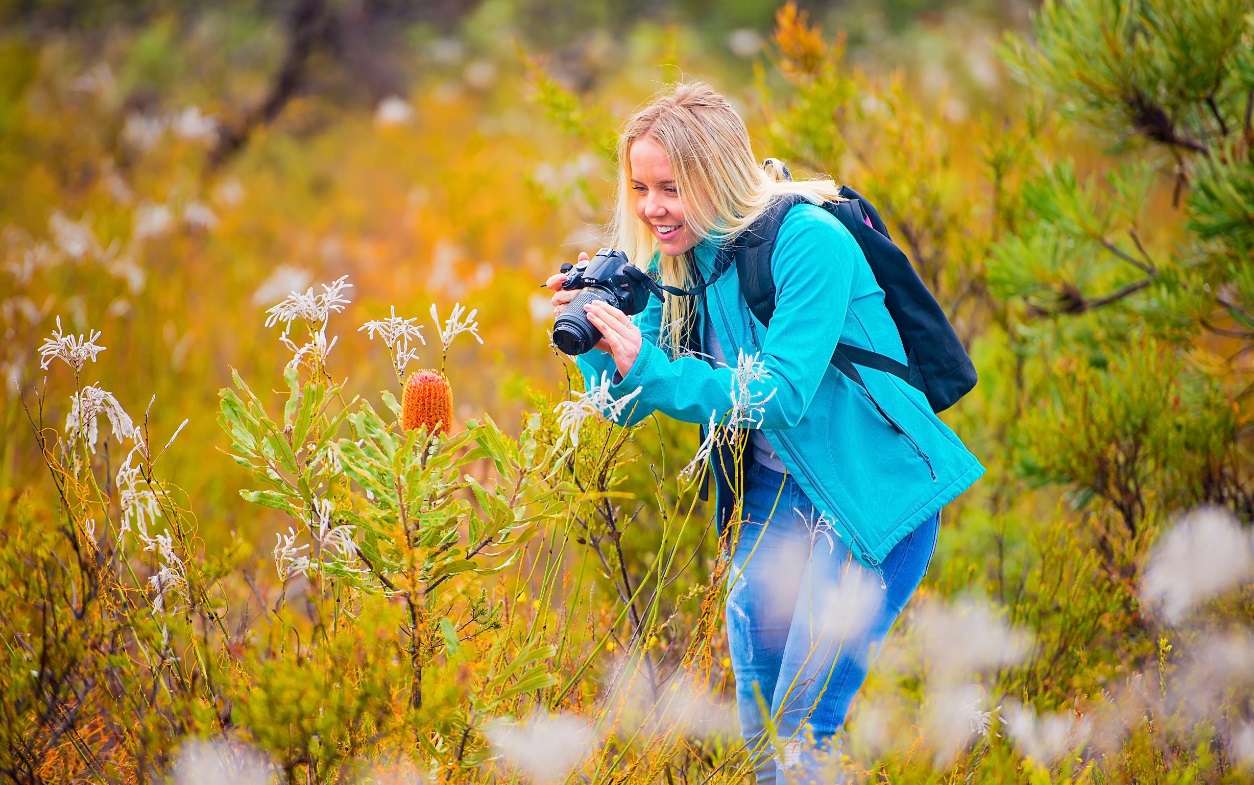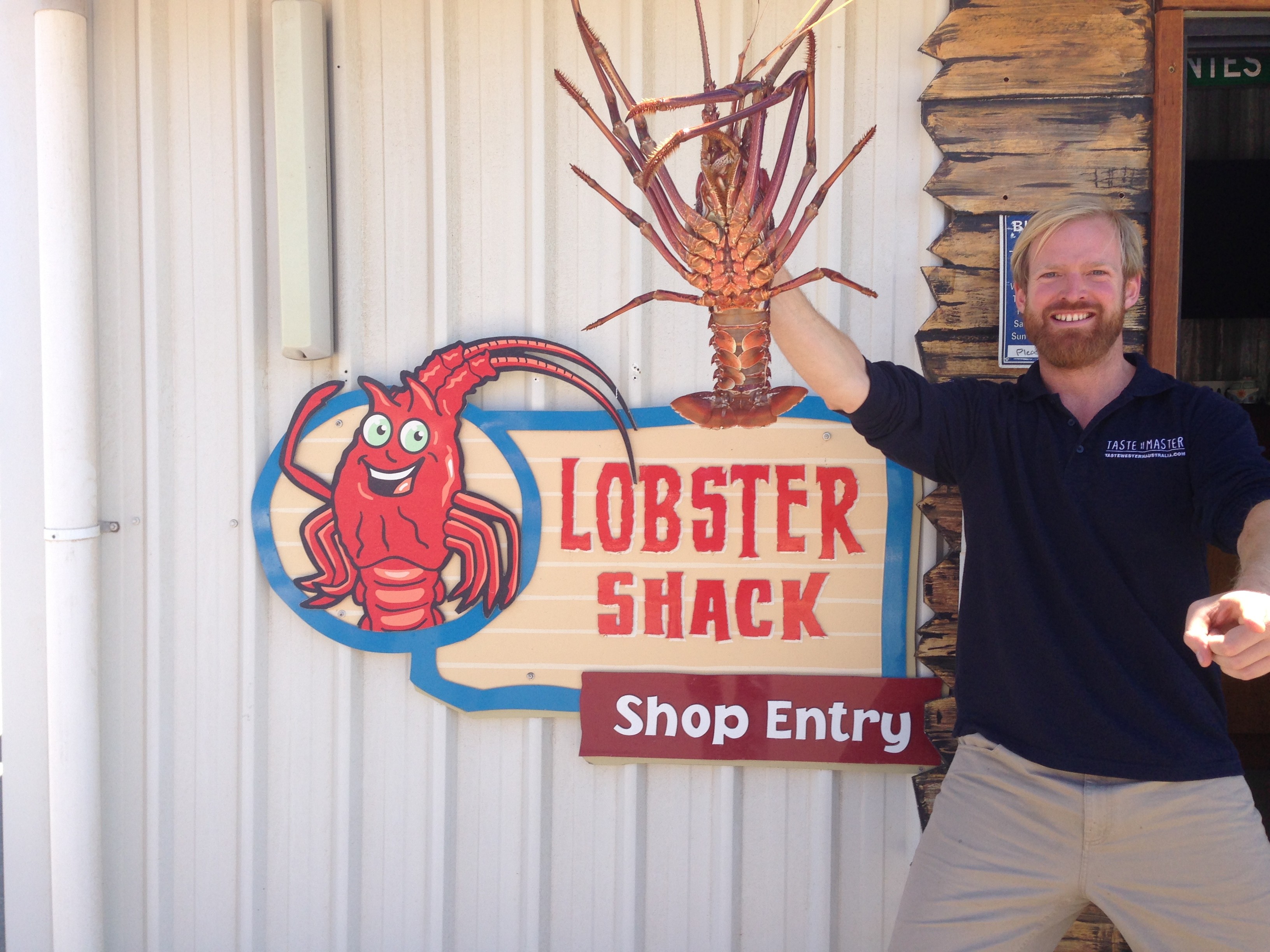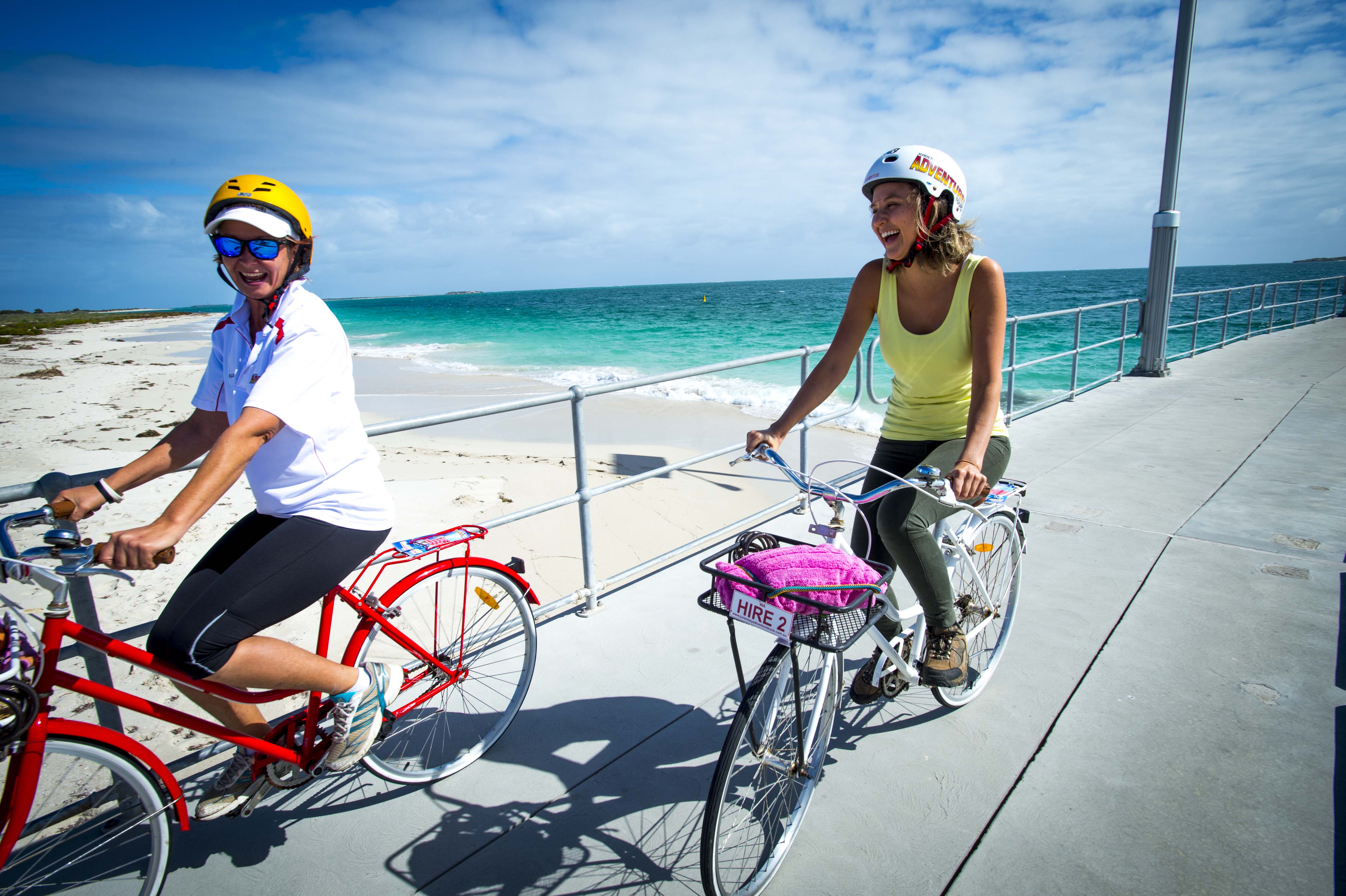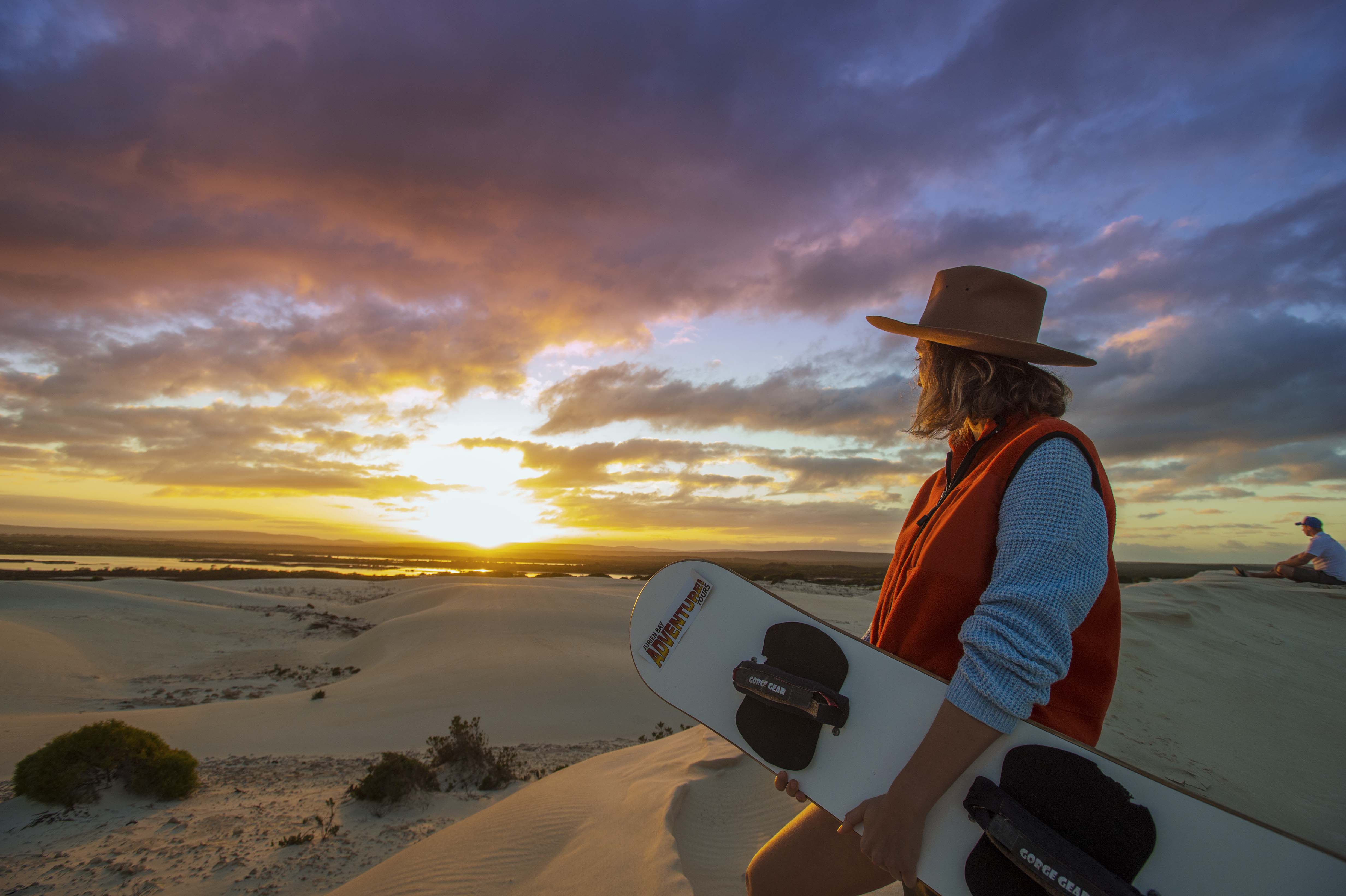 A full day experience to discover the ancient Pinnacles desert and test your balancing skills with sandboarding. Explore Yanchep National Park and see Australian flora and fauna, including kangaroos and koalas in their natural setting. Join a guided Crystal Cave Tour, wriggle your toes in the cool white sand of Cottesloe Beach, visit the iconic Blue Boatshed and enjoy views of the Swan River and city skyline from Fraser Avenue in Kings Park.
Prices: $155 Adults & $120 Kids
Kings Park
We begin our Turquoise Coastal Experience with a drive through one of the world's largest and most beautiful inner city parks, Kings Park. Enjoy sweeping views of the Swan River and city skyline from beautiful Fraser Avenue lined with its Red Flowering Gum Trees. Depending on the time of year you might just be lucky enough to see the sun rising through the Perth Hills. A perfect location for a postcard photo.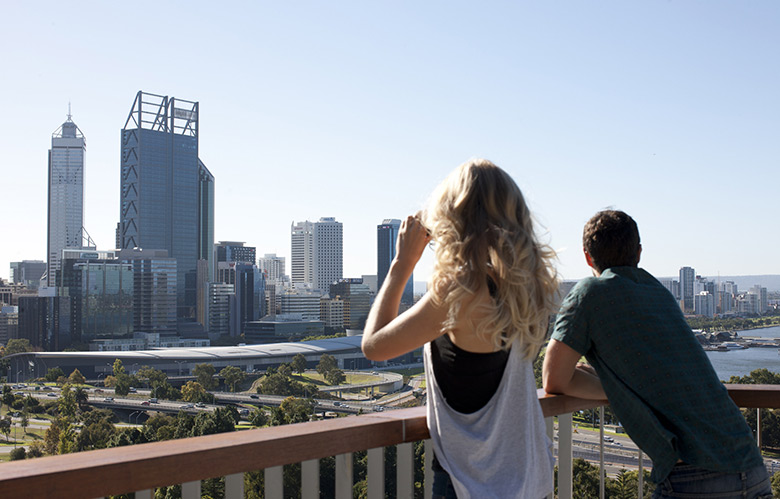 Blue Boathouse
It's then on to visit a Perth icon, the Crawley Edge Boatshed, also known as the Blue Boat House. Sitting at the end of a timber boardwalk on the banks of the Matilda Bay on the Swan River it really is a stunning piece of nautical architecture built in the 1930's, providing a stunning backdrop for your holiday pics.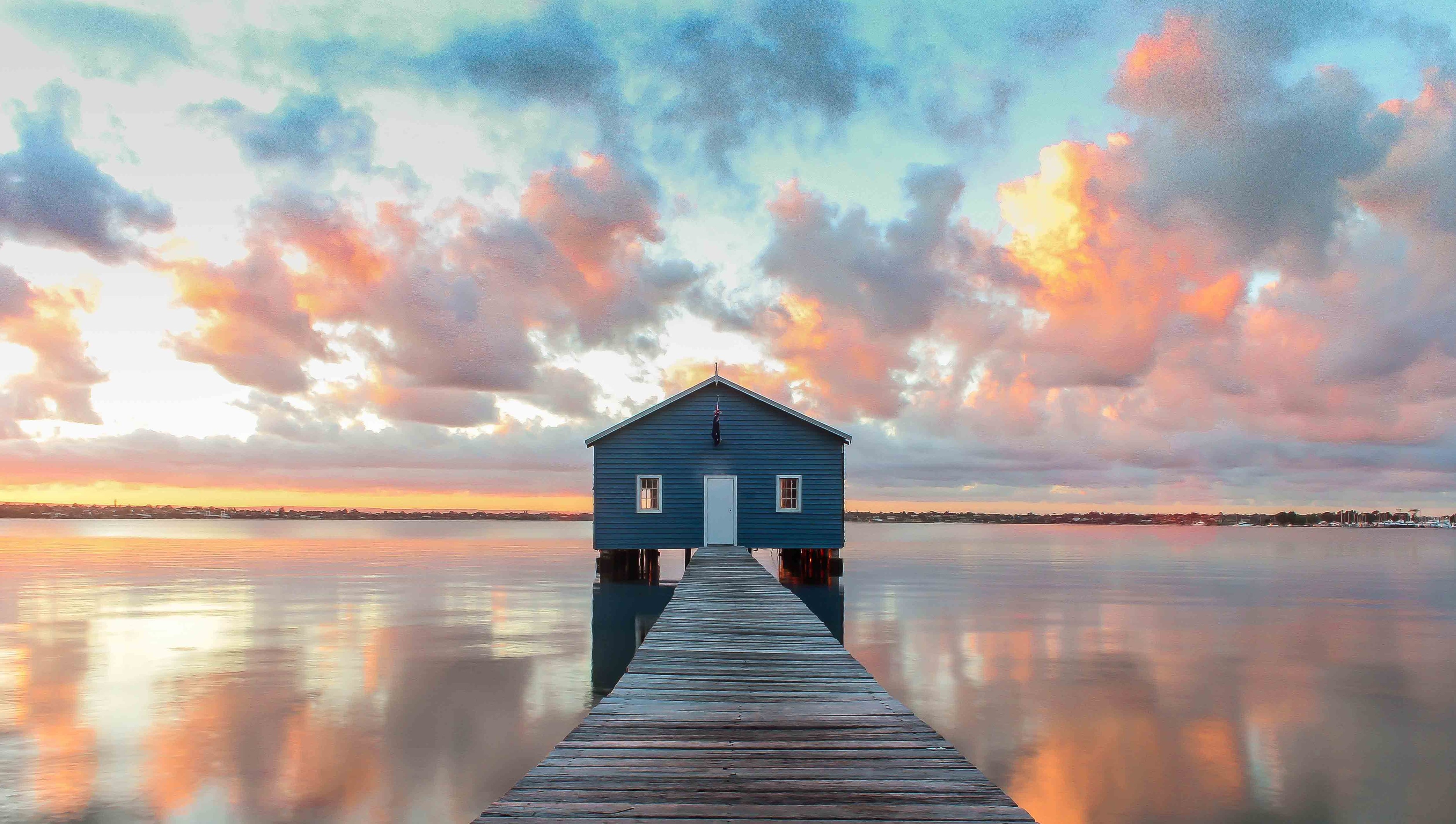 Sandboarding
For a taste of adventure and an injection of adrenalin, we head off to test your balancing skills and have a go at sand boarding down massive 45-degree angle dunes, which are the biggest in Western Australia. From the peaks, you'll be rewarded with a panoramic outlook over Lancelin, surrounding farmland, sand hills and coastline.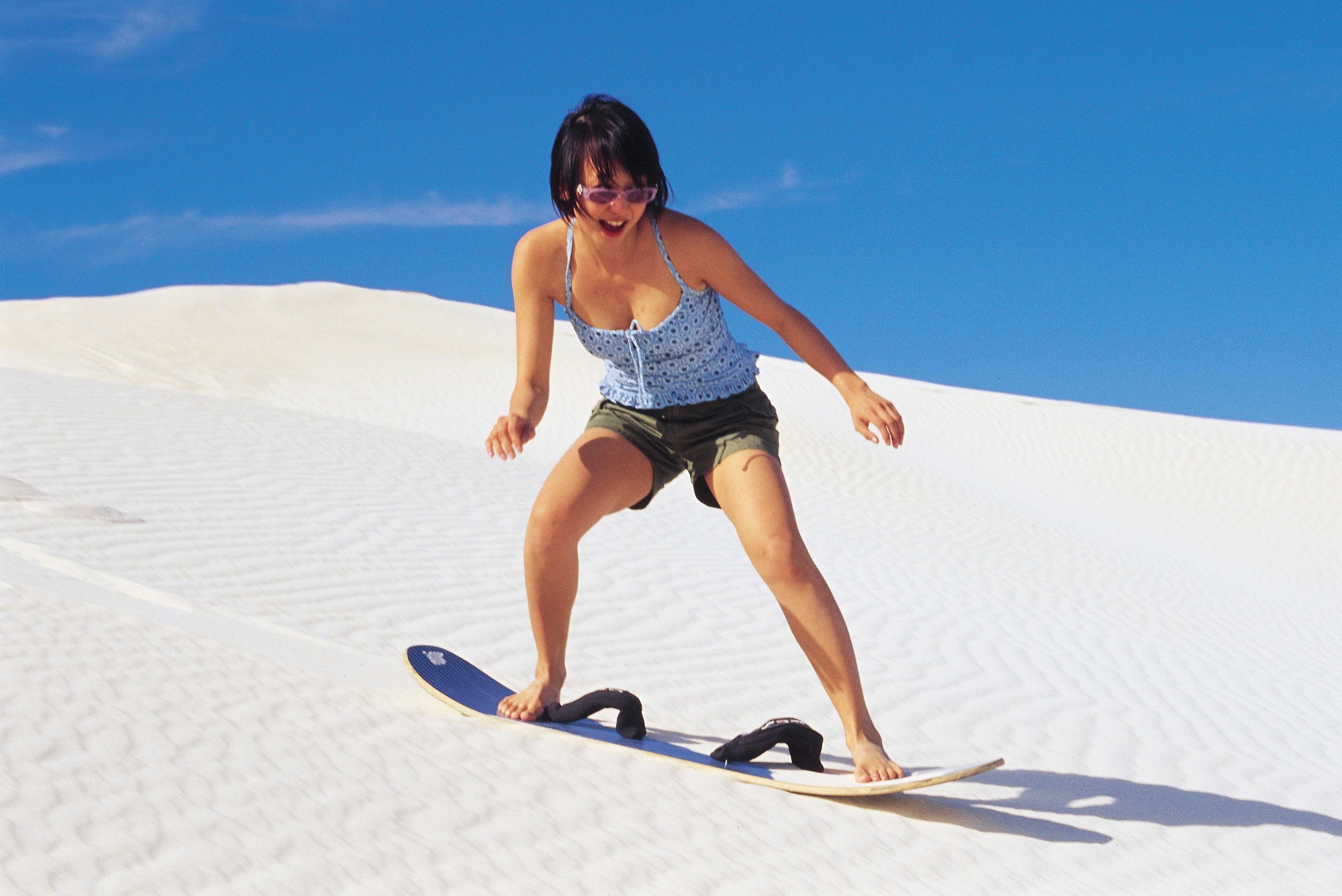 The Pinnacles
Discover the ancient desert sculptures of the Pinnacles, thousands of huge limestone pillars rising from a stark landscape of yellow sand to form one of Australia's most intriguing landscapes. Spend some time at the Interpretive Centre and discover some amazing facts about these awe-inspiring natural phenomena.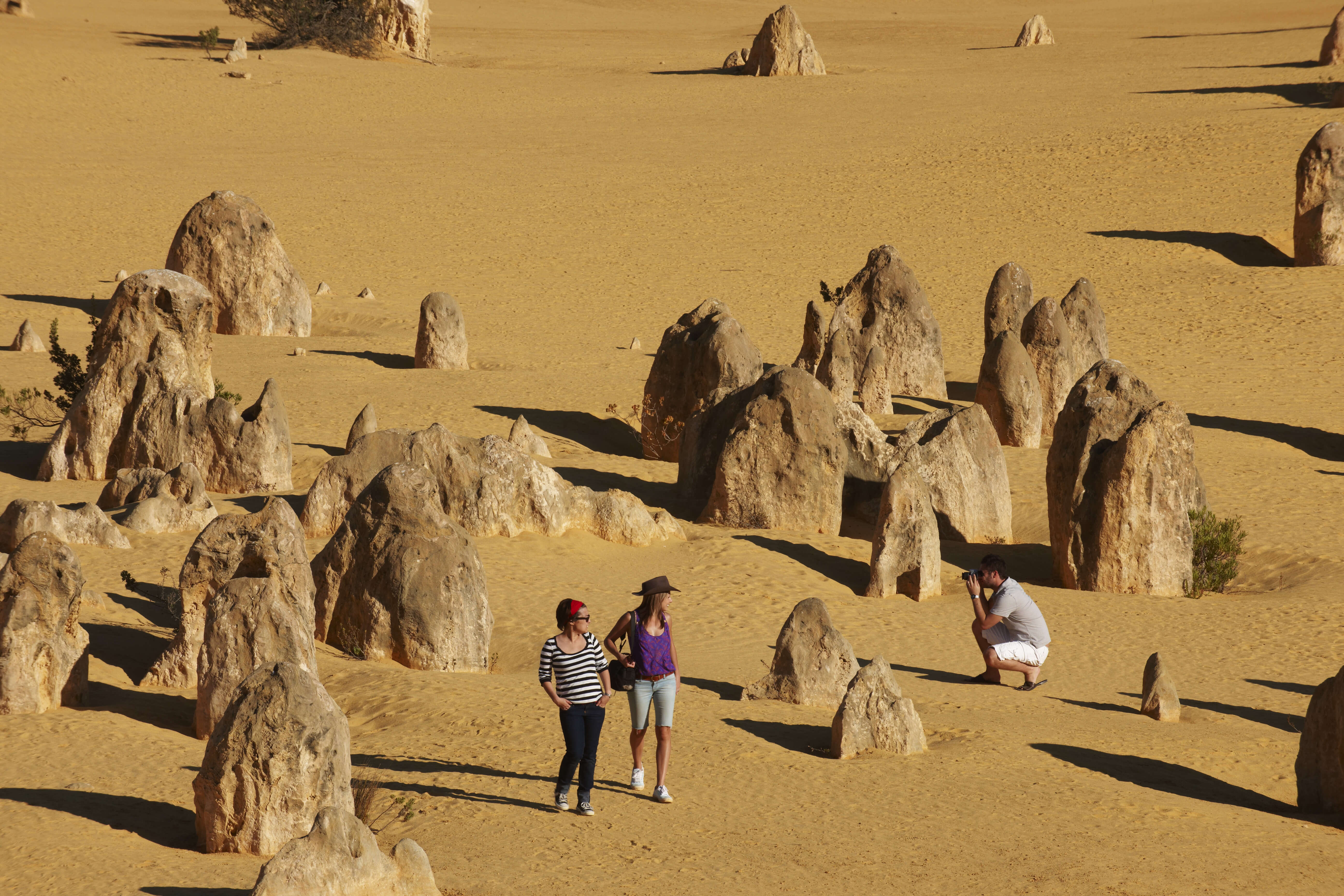 Indian Ocean Drive
Enjoy the views on a scenic journey along Indian Ocean Drive which offers plenty of lookouts to stop and enjoy the views. From the many fields of Balga Trees, breathtaking coastal scenic views and Windmill Farms, there is so much to see as we travel through coastal towns and if you look very carefully you may even see an Emu, Kangaroo or Wedge Tail Eagle.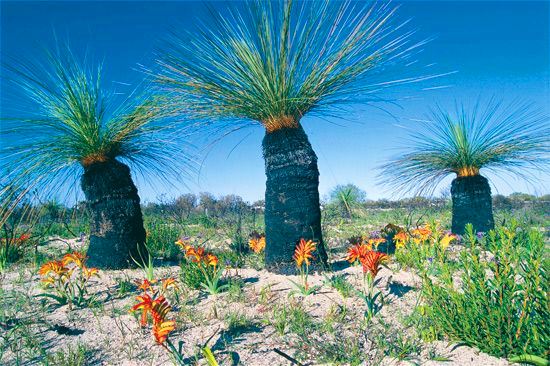 Yanchep National Park
Explore the grounds of one of our oldest, most 'urbanized' parks, "Yanchep National Park". With historic buildings nestled on the shores of a lake amid coastal woodland and limestone caves, Yanchep offers something for everyone. View Australia's favourite native animals, the Kangaroo and Koalas in their natural environment.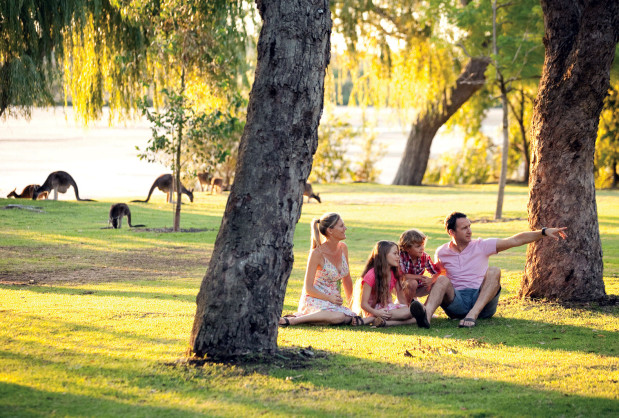 Crystal Caves
More than 400 caves have been recorded in Yanchep National Park. You will get to explore Crystal Cave and be enchanted by the 'jewelled city' and other stalactites, stalagmites and helictites throughout this 'stream cave'. Discover how it was formed and see those geological processes continuing today.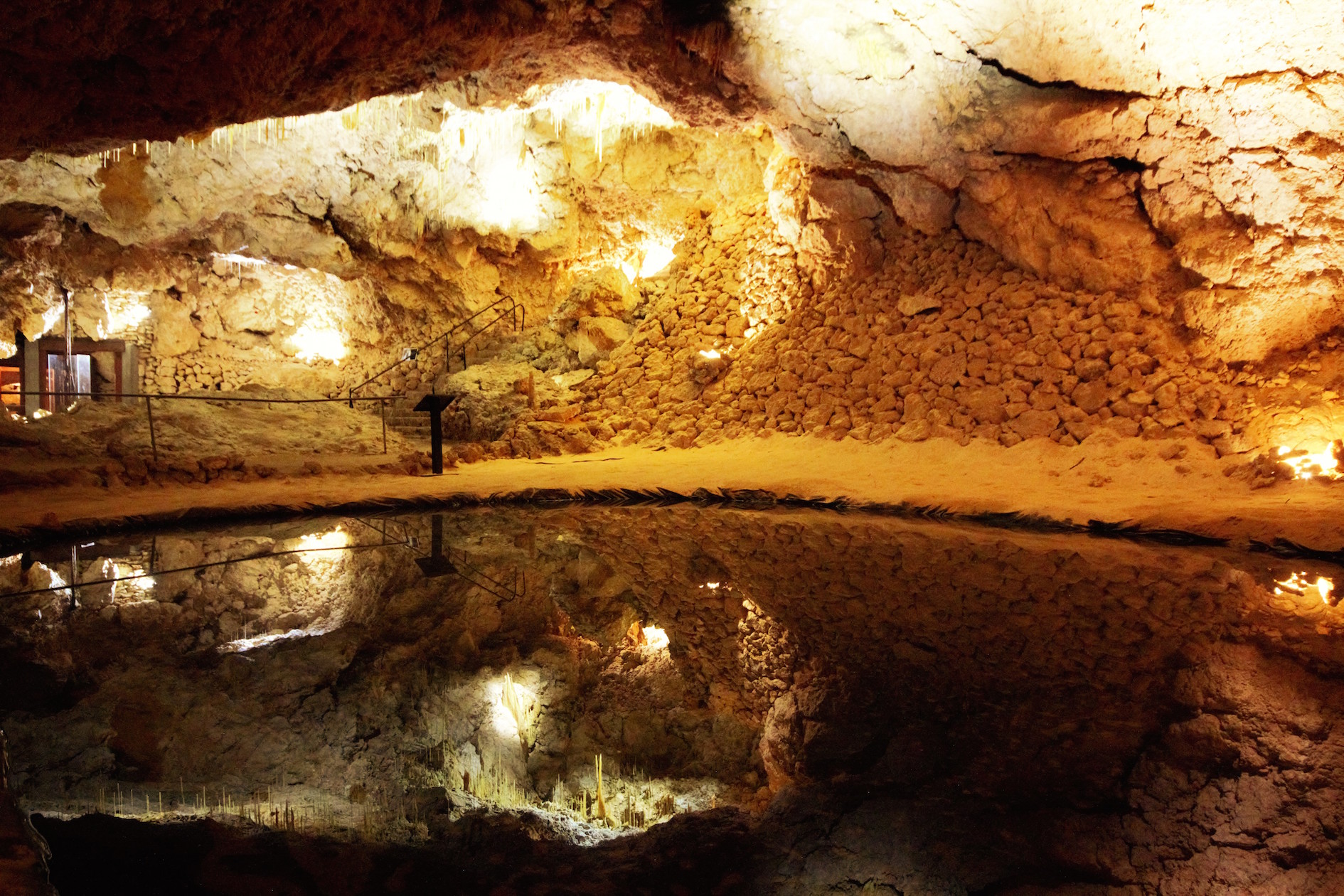 Cottesloe Beach
We end our Turquoise Coastal Experience with a stroll along the most popular and well-known beach in Perth, Cottesloe Beach. Clean white sand, beautiful clear turquoise water, grassed terraces, tall shady Norfolk Island pine trees and striking art-deco buildings are just some of the highlights to this iconic attraction. Once again, depending on the time of year, you may be lucky enough to witness a beautiful sunset on the Indian Ocean. A perfect way to end your holiday experience.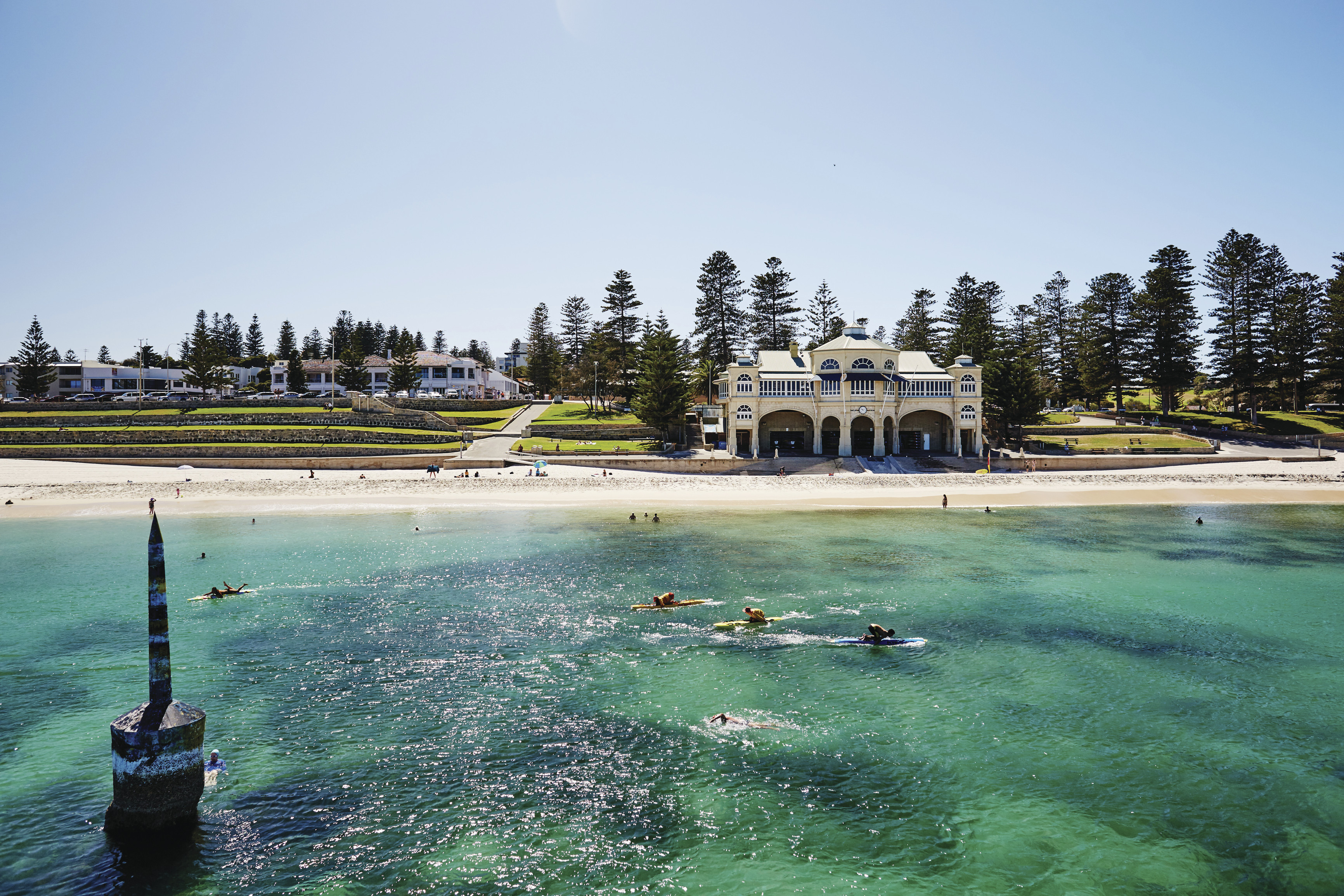 Perth, Pinnacles & Turquoise Coast Tour - 
Prices: $155 Adults & $120 Kids