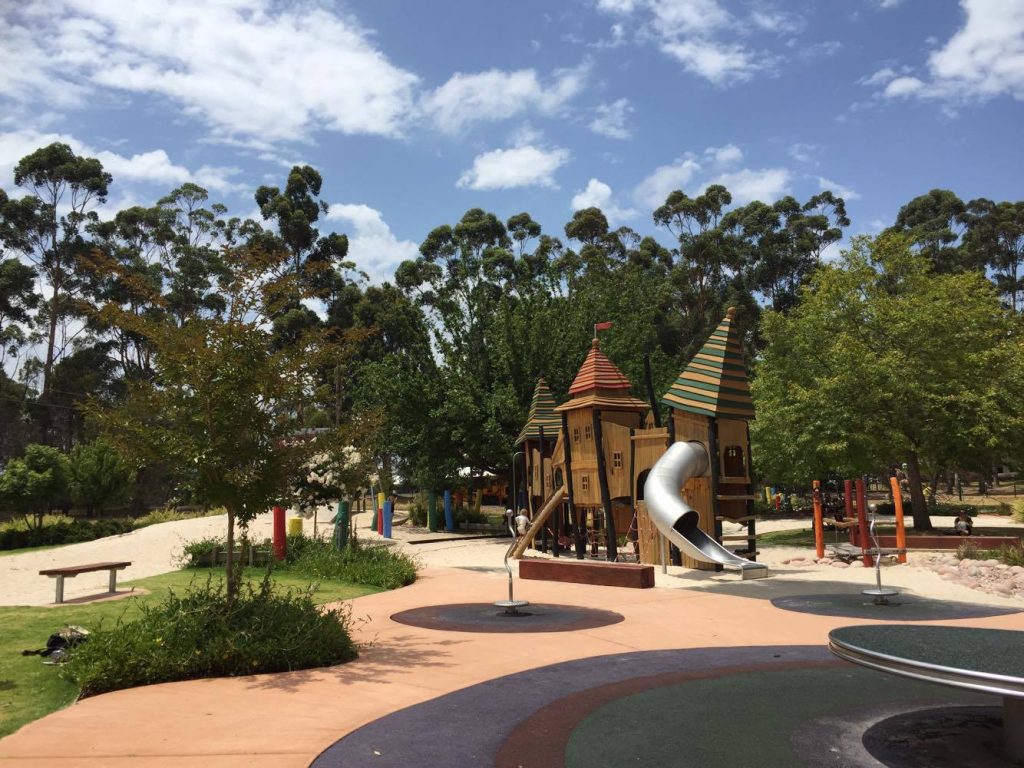 We have just had a few days away, escaping the city for a rejuvenating few days in the Southern Forest region staying with friends in the charming town of Manjimup…famous for its annual Cherry Festival and my favourite…truffles!
Western Australia is now the biggest producer of black Périgord truffles outside of Europe, with the majority being produced in Manjimup.  Truffles are a rare, sought-after delicacy, an edible fungus that fetches between AU$2000 to $3000 a kilogram. The distinctive aroma and flavour is proving popular and appears on many menus around the world.
Here in Western Australia, the season is our winter months, June to August and during this time, truffle enthusiasts and food adventurers can experience the excitement of a truffle hunt at The Wine & Truffle Co in Manjimup. A truffle hunt is now on my list of things to experience so I will be booking my spot on a tour next visit.
If you are visiting The Wine & Truffle Co be sure to grab their $12 Tasting Plate along with a wine tasting.  This is a great way to introduce you to the delicious flavours and ways truffle can compliment your food.  The wines produced by the company are specifically designed to match their truffles and the sensational menu they offer in the restaurant.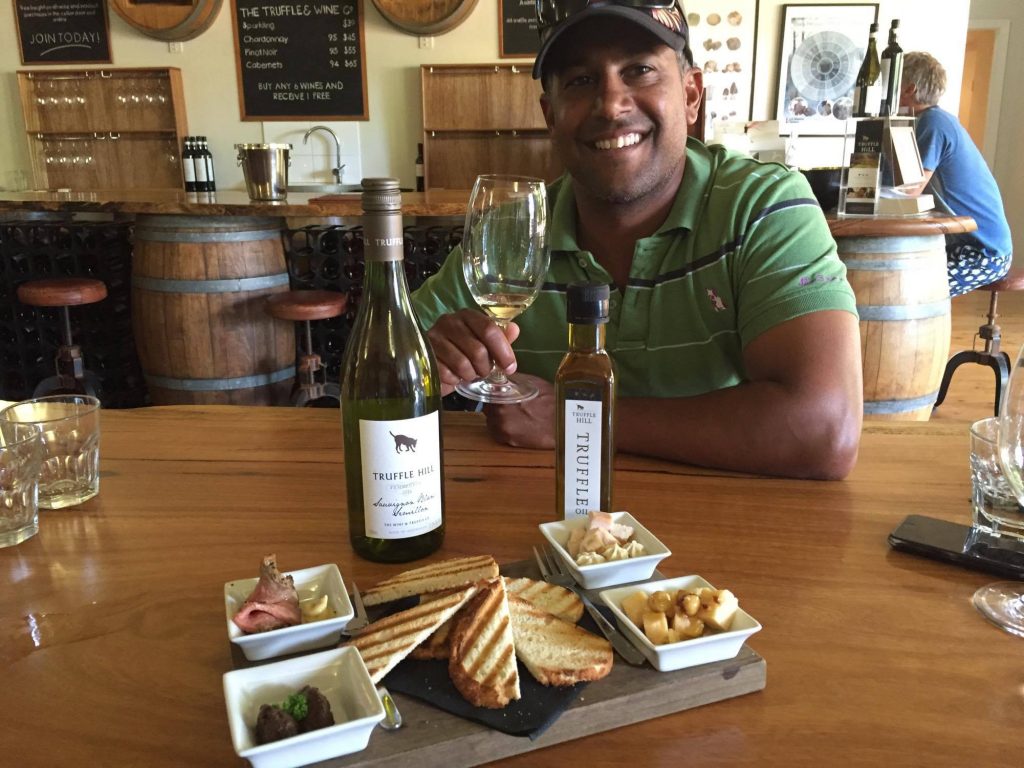 Once I had gotten over my truffle excitement, we also discovered this historical quaint town actually had a wonderful Timber Park with a sensational playground, one of the best I've come across in Western Australia in the 7 years of living here.  The facilities and playground were enough to keep our kids happy for a few hours and us to enjoy a local coffee or two under the magnificent shaded trees.  There is also a lovely bush walk and a great display of historical logging heritage with a museum and vintage machinery in the park.
After a delicious lunch of local Marron on the menu at the newest restaurant in town Tall Timbers, we took a drive to the famous Giant Jarrah Tree and a leisurely stroll around the 600metre track which the children thoroughly enjoyed.  Then it was a refreshing summertime swim at Fonty's Pool just 10 minutes drive out of town and a nice spot for a little afternoon tea picnic before heading back to our accommodation.
---
Lisa's Top Tips for Travelling with Kids
It used to take me hours or even days packing up for a family holiday.  I didn't want to leave unprepared for that moment when you're 10 minutes into the trip and kiddie boredom kicks in.

The thing is…we forget kids can actually be quite happy without board games, electronics and television, if you have them outside engaging with new experiences like bush walks or a swim in a local freshwater dam or Kangaroo spotting…that beats the boredom hands down!  
I've got to say with the kids rediscovering themselves by climbing trees, swimming in fresh watering dams, running around outside amongst nature with their own little treasure hunts and dabbling with new flavours from the local region (yes truffle scrambled eggs!) it left us feeling relaxed and ready to explore more of the South West region of beautiful Western Australia.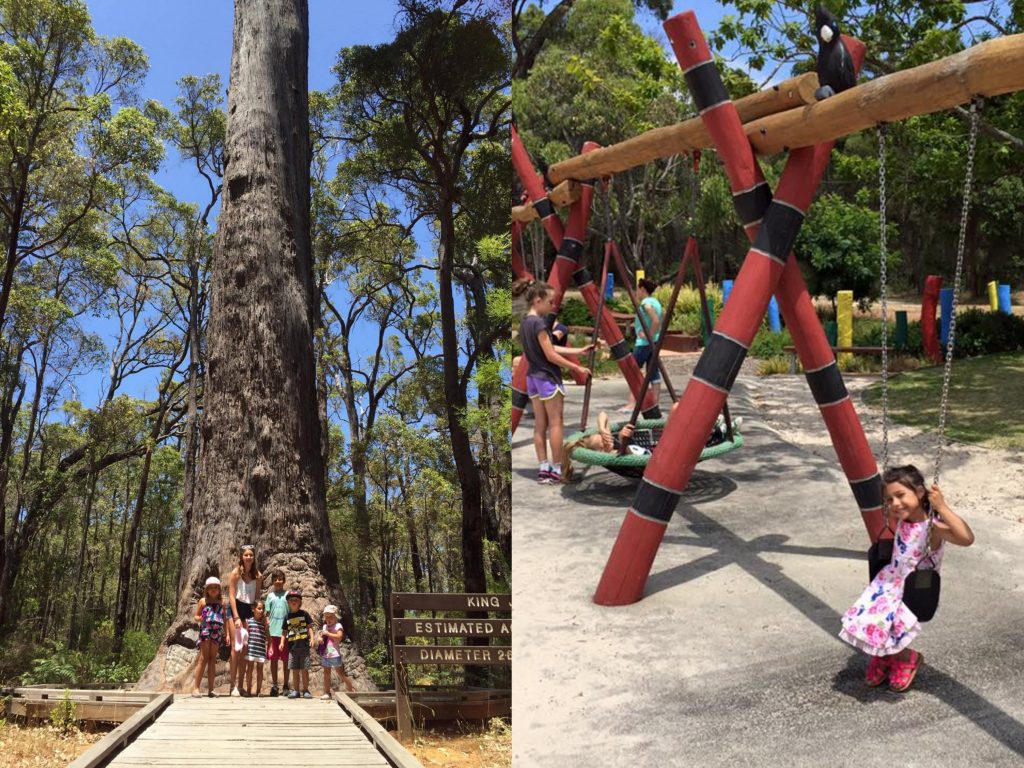 TIP:  If you are thinking of heading south to Manjimup and have a little more time, extend your trip to include Pemberton, Walpole and Denmark.  
For more experiences visit www.sightseeingpassaustralia.com