It's a bumper wildflower season in Western Australia this year! With over 12,000 species of wildflowers, WA has the world's largest collection!
Wildflower season begins in June in Western Australia's north and sweeps south, finishing in late November. But did you know can enjoy the wildflower season at a number of sights around Perth City?  
The best way to experience the beautiful wildflowers is by following the many tracks and trails through Perth's nature reserves and national parks. 
Wildflower Guided Tours
Let the local flora experts show you the best of Western Australia's wildflower season on a guided coach or walking tour.
If you don't have a car this is a fun and spectacular way to explore the state.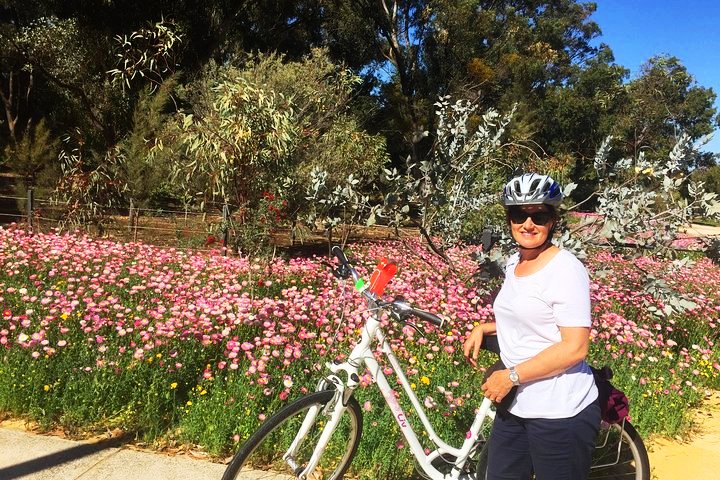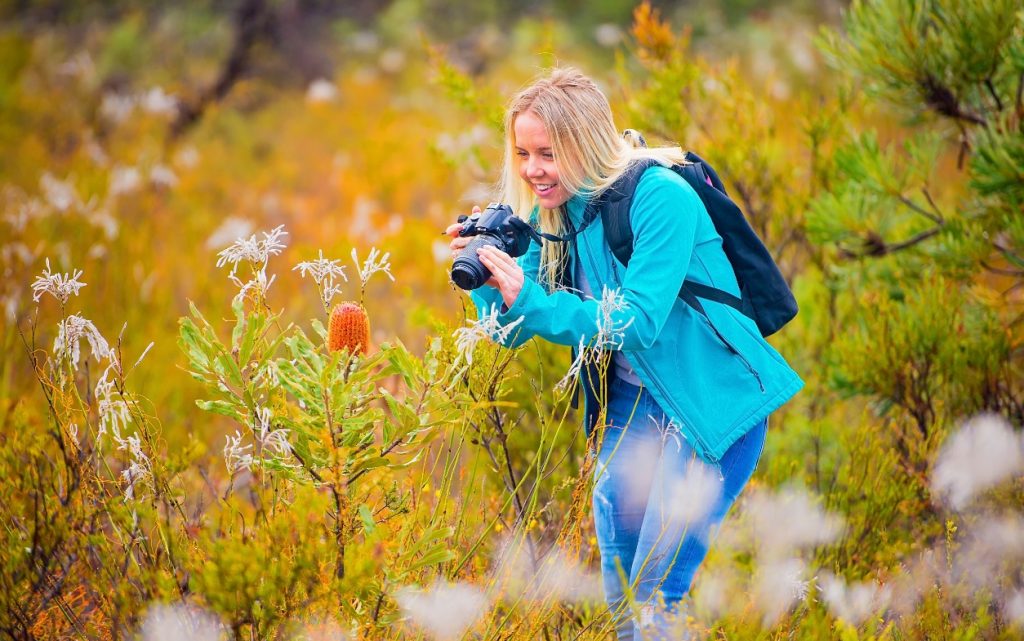 Perth's Best Wildflower Tour
Enjoy a relaxing day travelling in the comfort of an air-conditioned coach taking in the spring wildflowers of Western Australia.  Your exact itinerary will be unknown until the day of departure to ensure you view areas with the most abundant wildflowers.  With a botanical guide, you visit various locations on Perth's outskirts in search of the finest wildflowers. Kings Park is renowned for its guarantee of wildflowers but also areas such as Wireless Park, Toodyay, and Gingin are also prolific at various times.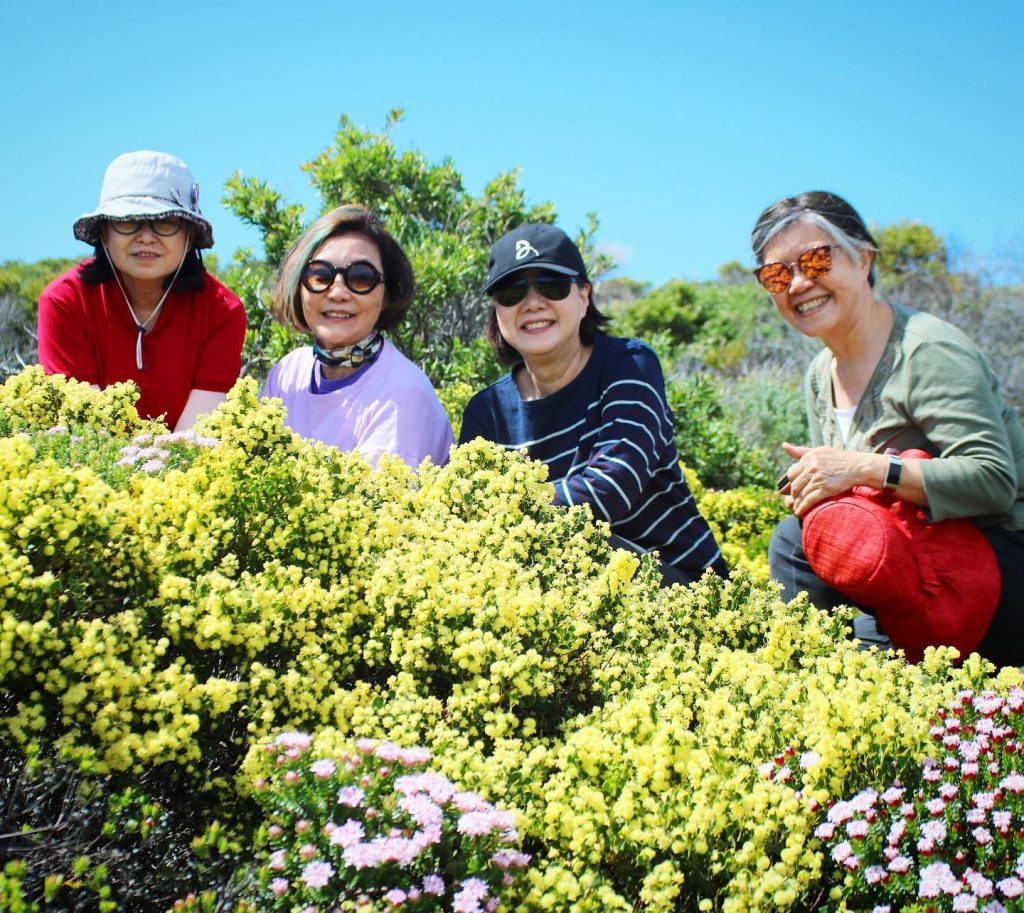 Coastal & Wildlife Eco Tour
The Margaret River Region has stunning coastal scenery and is brimming with life, and you can see it all on this tour. With the region's only live underwater video feed direct to the tour vehicle (conditions permitting), plus local knowledge of the best nature and wildlife viewing locations, this truly is an exceptional morning out.
Plenty of opportunities for wildlife spotting (binoculars provided) like dolphins, birds, reptiles, and kangaroos, plus amazing sea life (shore-based whale watching from June to December). Walk through the spectacular wildflowers (peak season Aug-Oct). Visit many amazing beaches and beautiful turquoise waters offering great photo opportunities.
Learn more about this Coastal & Wildlife Eco Tour – just $125 adult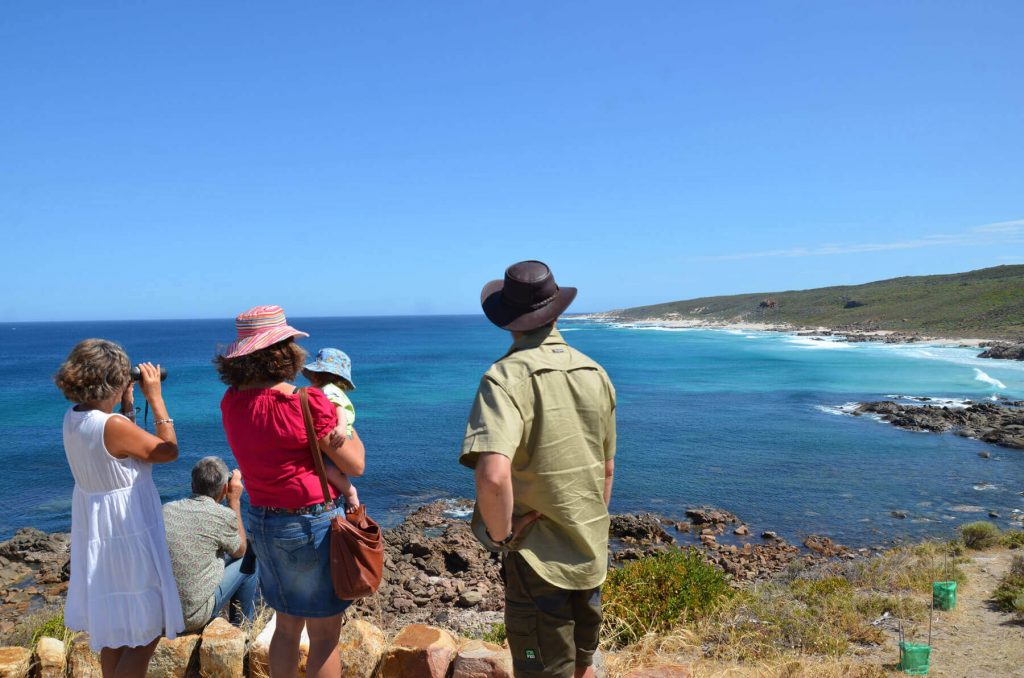 Wave Rock, York, Wildflowers & Aboriginal Culture (tour from Perth)
Visit the historic Wheatbelt town of York en route to one of Australia's most incredible natural monuments, Wave Rock. Explore nearby attractions including the ancient Gnamma Holes, Mulka's Cave, and The Humps. Tour options include a local wildlife park or the unique Antique Lace Collection followed by a visit to the quaint country town of Babakin.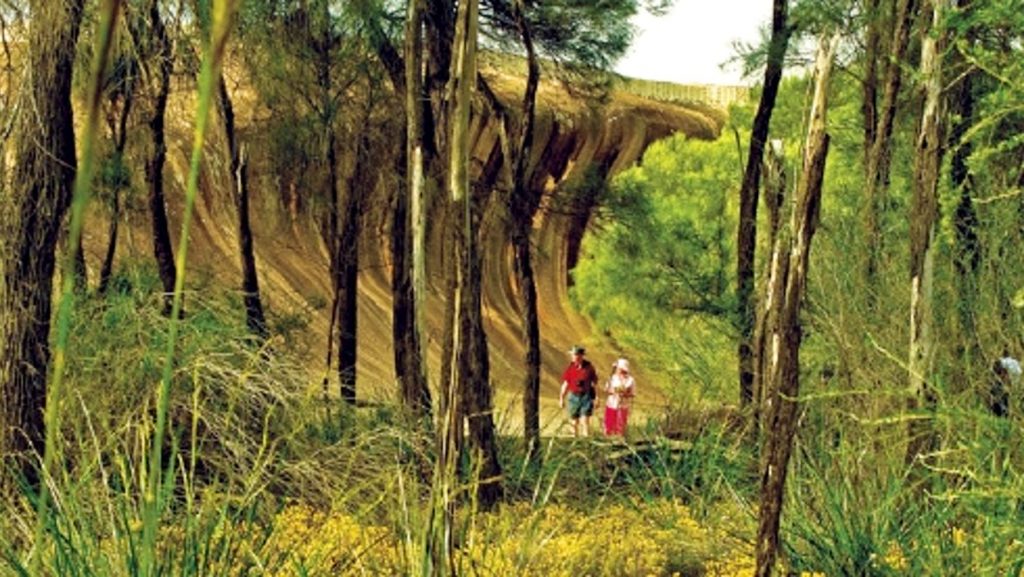 September Annually
The Kings Park Festival presents dazzling spring displays of wildflowers and many free events including live music, guided walks, exhibitions, family activities and more. This year's 'Floral Fantasy' is a celebration of the alluring and magical flora of Western Australia. Visit the world's biggest display of Western Australia's famous wildflowers from every region of the state without leaving the city.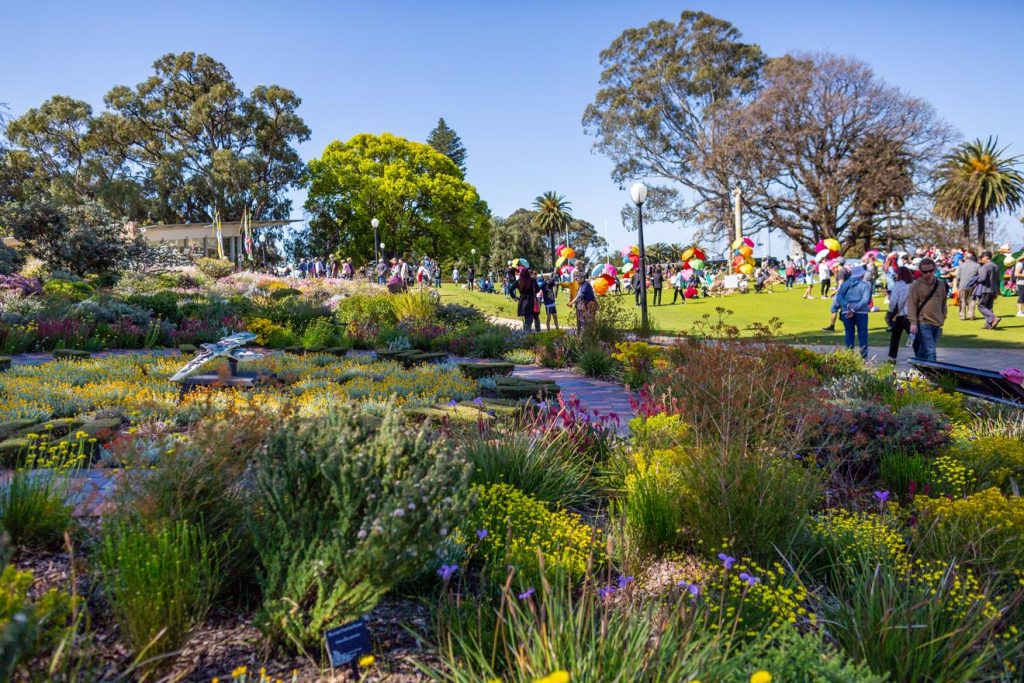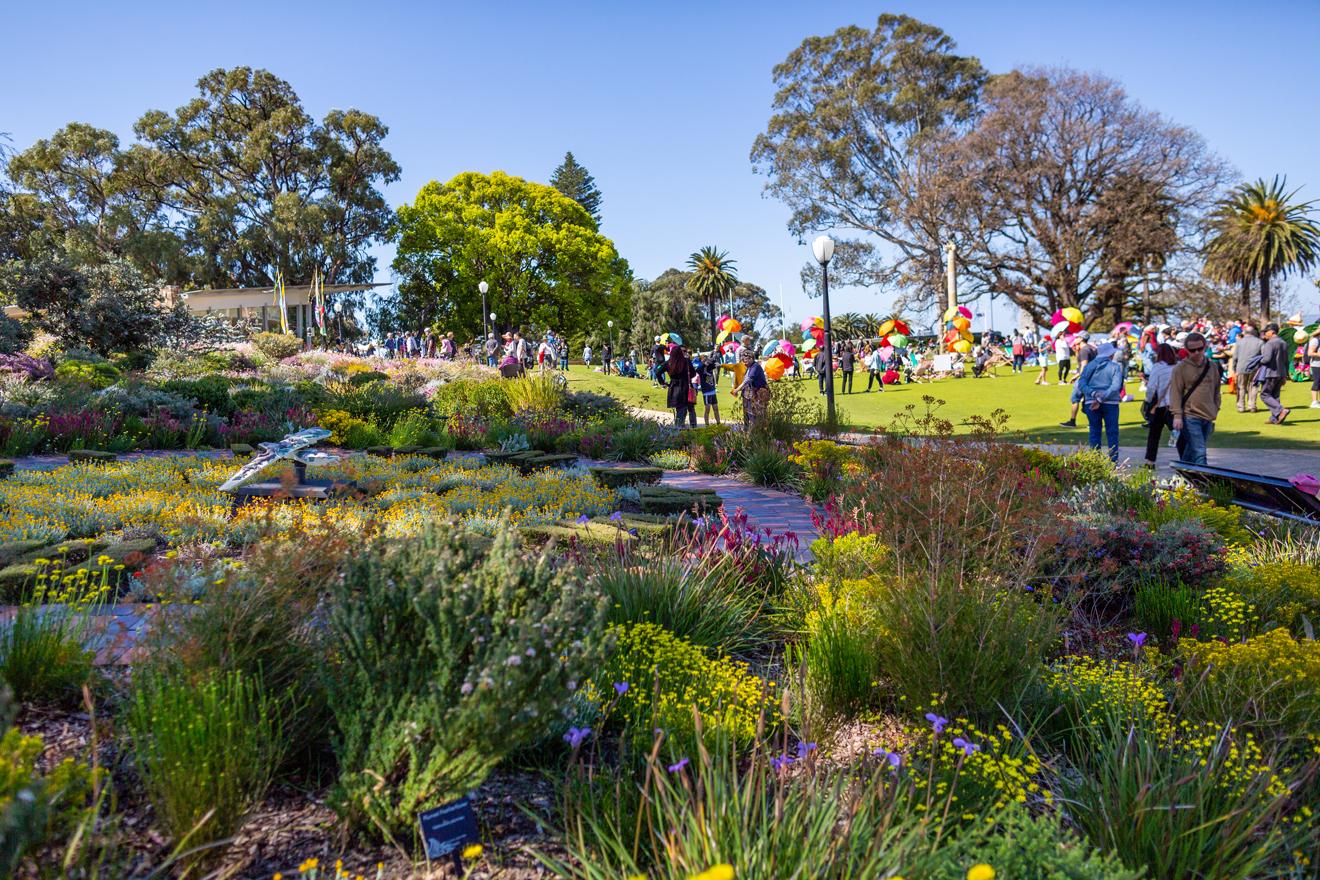 Wildflower Trails
Pick up a map from the local visitor centre and embark on your own wildflower discovery adventure along the many fantastic walking trails found in Perth's national parks and reserves.
Wadjemup Walk Trail | Rottnest Island
Rottnest Island is home to an array of unique flora and fauna with over 1,500 native species of wildflower flourishing on the island. Walk the spectacular 50 kilometre Rottnest Island Wadjemup Walk Trail. Made up of 5 unique sections, each boasting culturally and environmentally significant landmarks to interpret and experience. Wildflower highlights include the Blue Rottnest Daisy, Rottnest Island pine and Rottnest Island tea tree (Melaleuca). For more information visit rottnestisland.com.
Noble Falls Walk Trail | Swan Valley
This lovely 3.6-kilometre walk along the Wooroloo Brook is attractive at all times of the year. The wildflowers are in bloom in the spring and the waterfall is stunning in winter. The walk adjoins a reserve, which is home to many birds and other wildlife. Wildflower highlights include orchids, Hakeas, Grevilleas, Isopogons, Petrophiles, triggerplants, and Verticordias.
Whiteman Park Bushwalk | Swan Valley
Whiteman Park has three bushwalking trails – Werillyiup, Goo Loorto and Wununga – that encompass Horse Swamp, Bennett Brook and the Park's Banksia woodland respectively. Complete with interpretive notes, our trails will let you take a closer look at the Park's bushland and wetland areas. Wildflower highlights include Pricklybark, banksia, Hibbertias and grass trees.
Bibbulmun Track | Perth Hills
The Bibbulmun Track is one of the world's great long distance walk trails, stretching 1000km from Kalamunda in the Perth Hills, to Albany on the south coast, winding through the heart of the scenic South West of Western Australia. The cooler months are always better for exploring and spotting wildflowers. September and October tend to be the peak times but this can be earlier or later depending on the season in any particular year.  The flowers vary along the Track in terms of variety, abundance and season.
Yanchep National Park | Sunset Coast
Located 50km north of Perth, Yanchep National Park is home to the western grey kangaroo. Visitors can experience Aboriginal culture (subject to availability), participate in a cave tour and admire heritage architecture, Australian flora and fauna including kangaroos and koalas, walk along the park's trails, enjoy a picnic in the natural surrounds or dine at one of the park's dining facilities.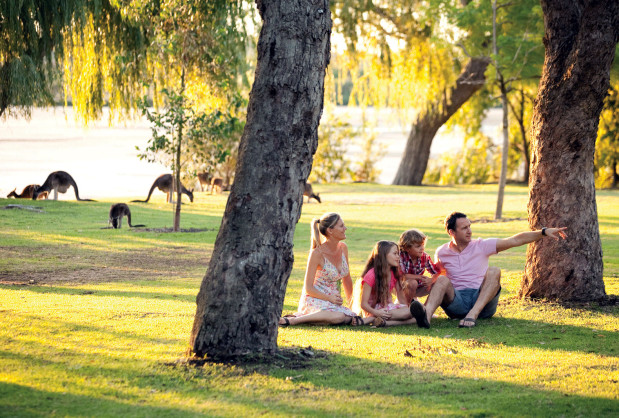 Wave Rock Wildflower Trail | Golden Outback
The Wave Rock Wildflower Trail takes you on a fascinating journey through the Central Wheatbelt area of Western Australia's Golden Outback to see its most famous landmark, Wave Rock. Enjoy spectacular displays of wildflowers, expansive views atop massive granite outcrops, charming country towns, and numerous nature reserves rich in native plant and animal life.