If you're looking for an easy way to uncover some of the best bars in Perth then look no further!
Multi-award winning company, Two Feet & a Heartbeat have been running the EAT/DRINK/WALK Perth Small Bar Tour since 2008 and know all of the cities hidden gems.
We were lucky enough to have Ryan Mossny, co-founder of Two Feet & a Heartbeat as our tour guide for the evening. Ryan is extremely knowledgeable and happy to answer all of your questions during the tour.
Our journey began at the Perth Town Hall with a little bit of Perth history and information about the current developments happening in the area. Como The Treasury Hotel is one of the newest developments, opening its doors to guests in October 2015.
The first bar on our tour was Canton Bar, a cocktail and dumpling bar that doesn't disappoint! The Canton Bar is steeped in history, as it was Perth's first Chinese restaurant. Canton Bar is renowned for their homemade dumplings that would make any foodie jump for joy. Visit Canton Bar to enjoy the unique blend of history and delicious food and drinks.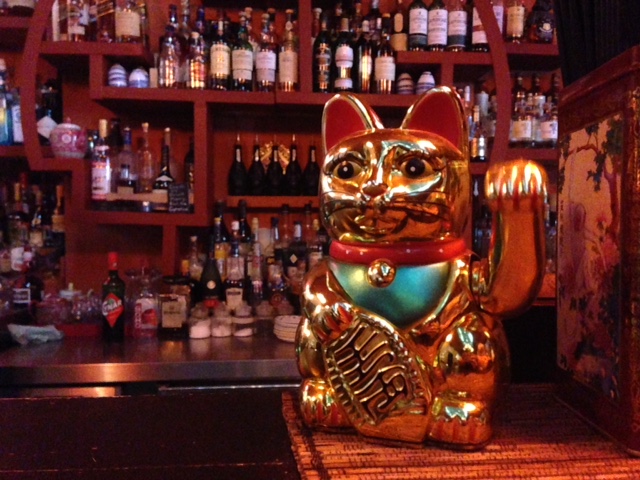 After enjoying some excellent Asian cuisine we continued the tour with a visit to the Perth State Building (previously where the 19th century Treasury Building was). The State Building has been unused for almost 20 years and has recently been transformed into a food and beverage hot spot. We also visited St Georges Cathedral where Ryan explained its unique structure and the artwork that coincides with it.
Our next stop was Angels' Cut by Trustee, an eccentric rum bar that opened in June 2014. Angels' Cut stands out for its gorgeous décor, particularly the angel statue that hangs over the bar (pictured). Visit this bar to experience the delicious rum cocktails and share platters (try the chicken wings, they taste better than KFC!).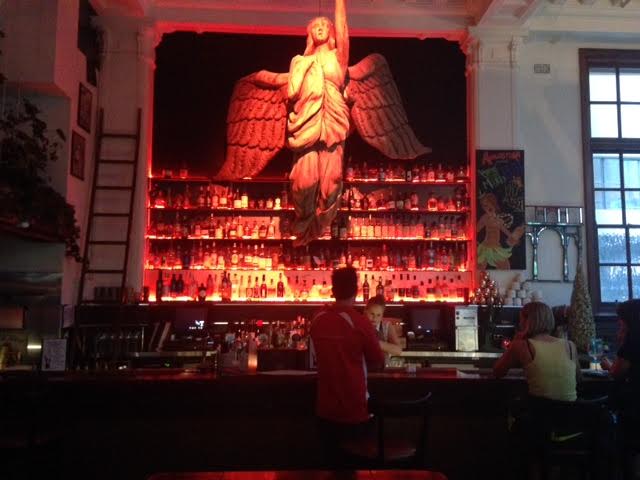 The final destination was Bobs Rooftop Bar in Print Hall. Named after one of Australia's longest serving Prime Ministers, Bob Hawke the bar has a great atmosphere. Enjoy the views of the city while relaxing with a cocktail or two. Try the corn bread with whipped maple butter, two things that go amazingly well together. The tour concludes at Bobs Rooftop Bar and you can make your way back at your own leisure or continue your night out.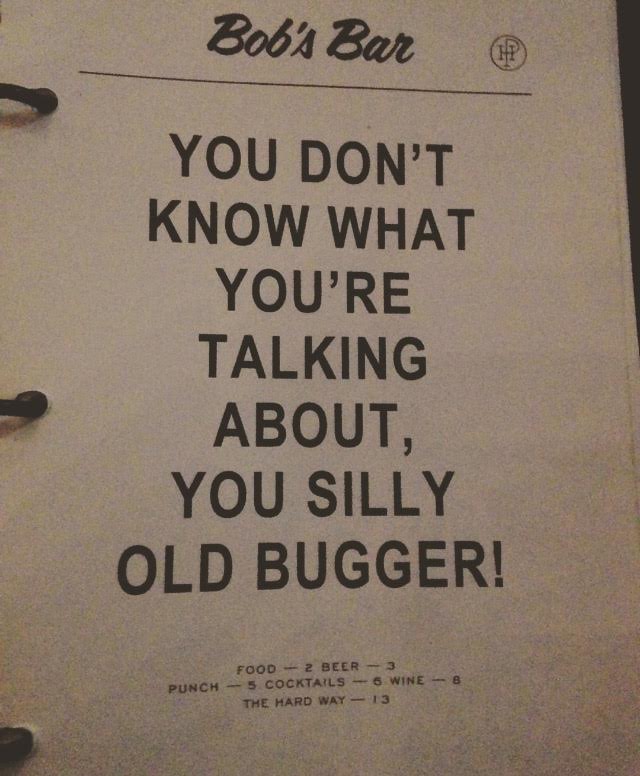 The Perth Small Bar Tour operates every Tuesday, Wednesday, Thursday and Saturday at 6.30pm.